Pau Gasol, in his presentation with Barça: "I didn't want to end up as a player with an injury"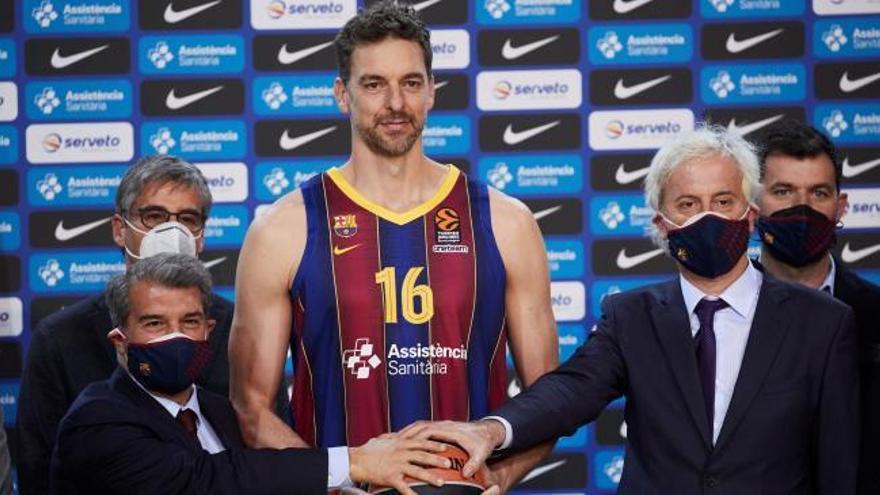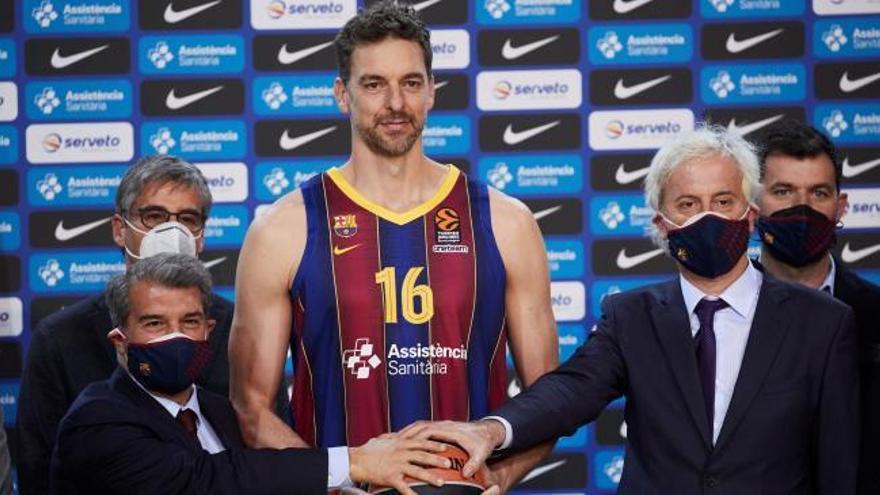 The Spanish international pivot Pau Gasol, which this Thursday was presented as new Barça player, explained that He did not want to "end an injury" his playing career: "That's why I'm here," he explained.
"I return with hope and the same ambition the one I left with twenty years ago. I am no longer the player I was twenty or ten ago, but I take it as a special opportunity to go home and help a team that is in great shape, "he said.
Accompanied by his parents, Marisa and Agustí, his wife Catherine and his daughter Elisabet Gianna, Pau Gasol he lived his presentation at the Palau Blaugrana, in a ceremony chaired by Joan Laporta, the new top president of the Catalan club.
During your parliament, Laporta reminded Gasol that he has won everything as a player, but he lacks a title "and we all know what it is"he pointed out, encouraging him to do it this season.
"Hopefully. One of my aspirations is to help the team win the Euroleague, which is the title that you mention that I am missing, "replied the Sant Boi de Llobregat player.
At his coming-out -Pau posed with the Barça shirt with the '16' on his back, also attended by his former teammate in his first stage as a Barça player and now his coach, Sarunas Jasikevicius, and the three captains (Pierre Oriola, Adam Hanga and Nikola Mirotic).
Also the section management director, Nacho Rodríguez, and the technical secretary of the basketball formative of the club, Juan Carlos Navarro, another former teammate in the Barça and in the selection, one of his best friends and the main person responsible for his return.
Pau Gasol has been training with his new team since March 18. "We are working and progressing well. With good feelings and happy where we are. I have seen the light for days, although you always have to keep your feet on the ground," he explained.
And it is that the oldest of the Gasols knows that he is 40 years old and that his injury, a fracture of the tarsal scaphoid of the left foot that has had him without playing the last two years, is "a serious injury that would have withdrawn any other player" .
For this reason, he did not want to put a date on his return or anticipate whether it is possible to continue beyond the Tokyo Olympics, "although I am not a person who discards anything in life," he added.
In the meantime, Gasol insists on continuing to work "on improving day by day", with the aim of "returning to compete soon" and thus be able to help a team that is "on the right track" to make this season "special".
"I found a spectacular team, magnificent teammates and a perfect environment. But everything remains to be decided," warns Pau Gasol, aware that there is still everything to win. "And I need to pick up a rhythm to be able to contribute my quality," he said.