Pau Gasol: «I want my daughter to be able to aspire to be everything she wants»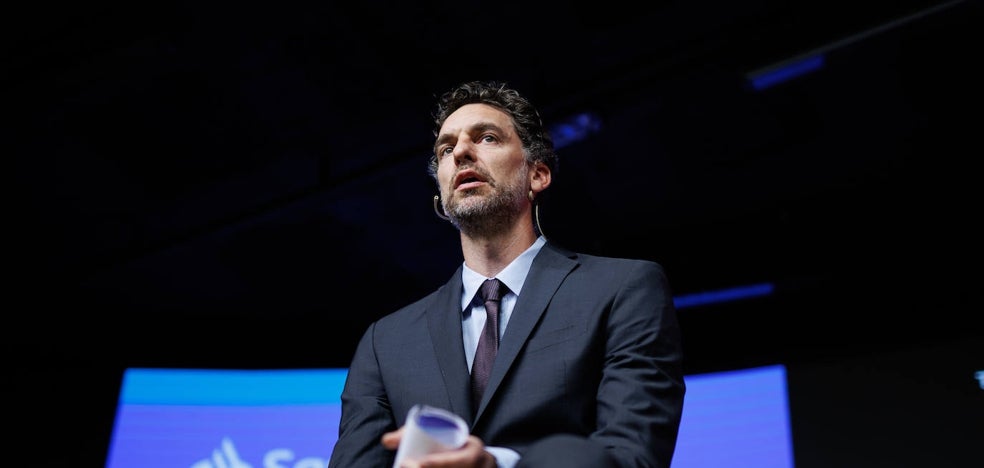 The former Spanish NBA player speaks at Santander WomenNOW about the possibilities of equality and diversity for teams to succeed
When Pau Gasol was a child, he frequently ran into a social prejudice that he did not fully understand. If they asked him about the profession of his parents, he would answer that one was a nurse and the other a doctor. And automatically, people understood that his father was the doctor and his mother the nurse. But it was the other way around. His mother was the doctor. This single circumstance made him naturally understand from his childhood that there are no professions or roles assigned to men or women.
But time passed and the prejudices about women and their abilities came back to touch him closely. They asked him to write about his coach because at that time he was aspiring to a top-level position as an NBA coach and the newspaper that invited him to comment on the matter treated him, like the rest of society, as something absolutely exceptional.
«Again I was shocked by this perception that women cannot occupy certain positions; this is what each of us, from our position, have to try to break », she said after sharing her personal experiences in terms of equality and female leadership during her participation in
Santander WomenNOW.
education at home

As the father of a girl, and now retired from the world of elite sports, the former NBA player trusts that he will not run into these prejudices that have no place in his values. Now that, according to what he said during his interview with the director of Mujer Hoy, Lourdes Garzón, he is going to dedicate more time to his family, his foundation and his daughter, he believes that his main role as a father will be to accompany her "accompany her" and "open the way so that, instead of sticks and obstacles, she can aspire to be what she wants to be and achieve it, "he said.
Everything, yes, from "effort and work", values ​​innate to sport that remain in force in his life and that he wants to transmit to his daughter, "although she grows up in a privileged environment" or precisely for that reason.
Gasol, as he stated during the interview, highly values ​​that one's perception of the world is broad and with perspective, in order to learn to relativize. He especially referred to all the work he did together with Unicef, with which he got to know other very harsh realities of the world. "Boy, if you miss a basket it's not the end of the world; there are people who are having a very bad time. Seeing complex realities makes you relativize a lot », he recalled.
Regarding his future, he said he is confident that his daughter's will be the first generation to experience equality as naturally as he did in his family. "I hope my daughter sees it very naturally. My job as a father will be to support her in what she wants to do », he remarked while emphasizing the importance of both women and other minorities being represented in companies and organizations of different kinds. "Diversity makes teams succeed," he concluded.