Patrik Schumacher: "I defend a public space controlled by private companies" | Babelia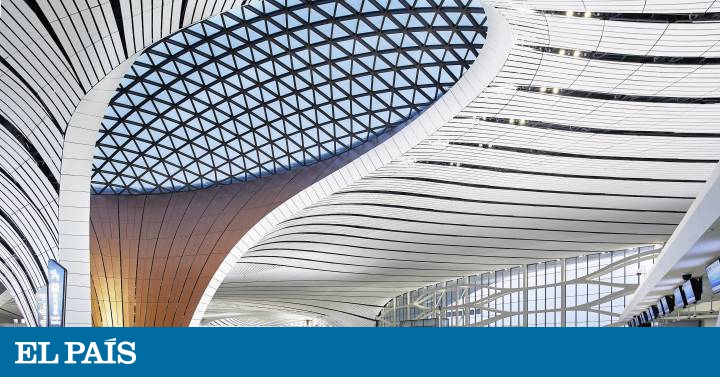 Since Zaha Hadid made him his partner in 2000, Patrik Schumacher (Bonn, 58 years old) was an architect in the shadow of his well-known partner. He investigated parametric design – based on algorithms that introduce spatial variables and produce unrepeatable complex shapes – and those unique curves made the great buildings of the city famous. first woman to win a Pritzker Prize. After Hadid's death in March 2016, this German – initially trained as a philosopher – manages one of the most famous studios in the world. Still named after its founder, the firm has grown to more than 400 employees and has erected more posthumous buildings than Hadid managed to build while alive. Just before confinement, Schumacher traveled to Madrid to give a master class at the Nebrija University in Madrid.
Zaha Hadid Architects is today more Hadid or more Schumacher?
There's no difference. I have been in the studio for 30 years and I have not changed the address of the firm.
But she is not …
Effectively. And we miss her.
Does this mean that Hadid was not very present in decision-making?
Yes, I was, but we knew how to share ideas and work. The firm's history is that of many people. Now we are dealing with issues that were not as fundamental before, such as sustainable awareness.
Are they correcting issues they neglected?
Not that we neglected them entirely. The change in our office is the same as in the world. Greta Thunberg has been able to communicate the dramatic urgency of climate change. We had worked on energy issues, we knew the problem, but now we attack it radically.
Will they sacrifice their formal seal for the sake of sustainability?
I don `t believe. There are visible elements: the way to obtain shade, the way to protect ourselves from the wind, or to take advantage of it, which form unexpected angles in the building. I think that for a minimalist sensitivity it will be more difficult to adapt to the demands of energy control.
Is Hadid's legacy daring or his formal hallmark?
We have never consciously pursued a style. Sometimes clients look for it and sometimes it even contradicts the ideas we want to promote, but each office has specific tools that produce a style. Searching for it is a limitation. What we are looking for is to apply parametric principles. The parametric design assumes greater complexity to achieve a more perfect adaptation to places and programs. The parametric part is deliberate in our work, but the characteristic part of Hadid architecture is involuntary. It reveals that we are not completely versatile. We are limited by our own history.
Why do they give so much importance to curves?
Rectilinear buildings are often illegible. The curves allow to maintain complexity and legibility.
Defend complexity when many architects seek to simplify.
What an architect does is order complexity. We don't want to over-complicate things, but we don't give up on complexities that improve architecture. If a building is over-simplified, it loses uses, loses identity or is camouflaged behind a hermetic and uniform facade.
He stated that he was against public space …
I defend a public space that belongs to and is controlled by private companies.
So it's not public.
I advocate that it be freely accessible to people, as is the case in shopping malls.
One has to buy in a shopping center.
It's not mandatory. You can walk. Parks and public squares are neglected. Private management keeps them better.
Owners could close those spaces if they get crowded with people who don't buy. A public park is a guarantee of nature in the city.
Municipalities have neither the capacity nor the time nor the money to take care of these spaces. If we were in the days of public television, there would only be two channels. I prefer to be 150.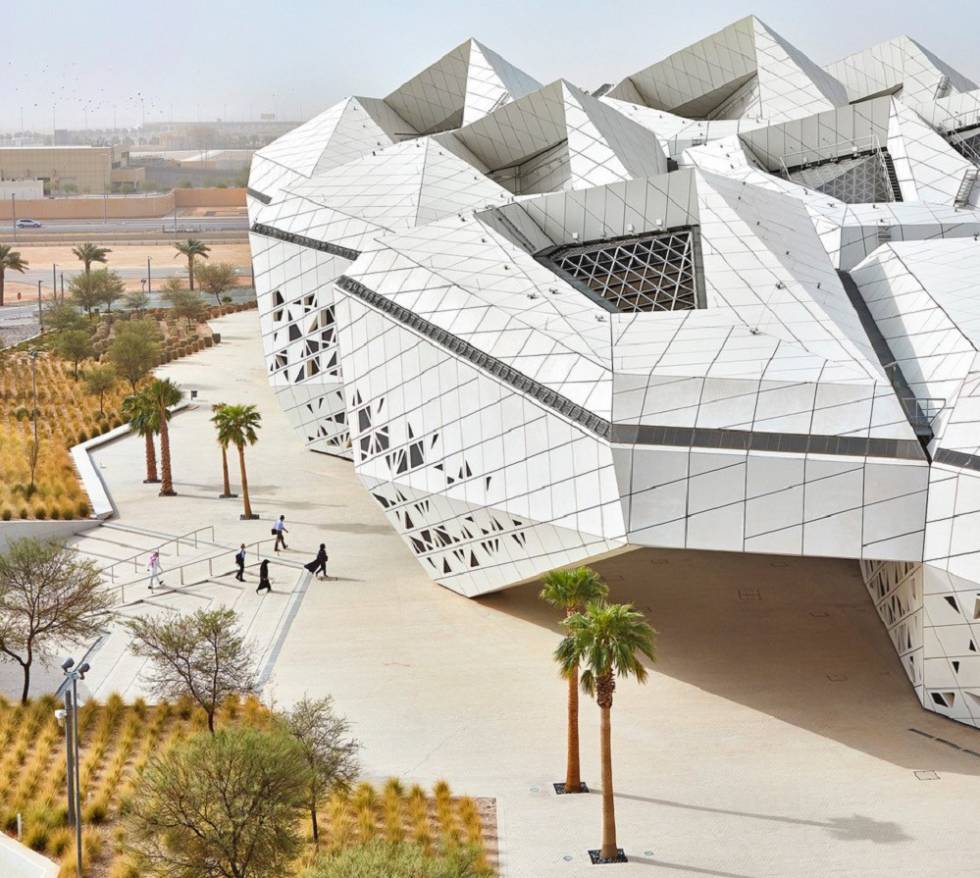 Do you think the same about social housing?
In this area, we would have more diversity if we had private projects with a stipulated price. Private management is more demanding. I was accused of being against the poor when I criticized how social housing works. Instead of analyzing how the system is organized and seeing what is not working, a part of the press decided that I wanted to exclude some people from society. Social housing is aimed at people who charge well above the average. In England, where the average salary is £ 30,000 a year, public housing is accessible to people earning up to £ 90,000. The money dedicated to that topic makes everything that comes onto the market more expensive. The houses are also very large, when today many people live alone. You don't need as much space or as many shelves when everything is on-line. Everything has changed. But the regulations are the same. It is crazy. I believe that the market will be able to solve all these problems.
It has 400 employees, quite a few more than when Hadid lived. They work, build and earn more. To what do you attribute it?
It was surprising: we neither lost clients nor stopped inviting us to contests. We saw that we could continue to grow. Today we do bigger projects. We won the competition for the airport in Beijing and later for those in Mumbai, Sydney or Riyadh. We have a new category of projects: difficult ones that we couldn't have done 20 years ago.
What is an airport today?
An airport like Beijing's becomes a public attraction. People go to visit it as much as to buy or take a flight. They will become new urban centers. In Hong Kong it is happening.
What was Hadid like?
Let do. She didn't make all the sketches like Calatrava. She gave a vision. So we have been able to grow. Our repertoire is recognizable, but much more diverse than that of Frank Gehry or Calatrava. Working with Zaha was being able to have ideas.
You were hired when you were still a student.
She was very shy, she did not interview me. It was a while before he recognized me as a person.
He offered to associate.
The studio was small. And people were leaving. Especially those with families …
Didn't he pay well? You almost had to live there. You spent the day, night, and weekends, so … only a single person could work that hard. It was my case.
Now you are also looking for singles?
That has changed. There are overtime, but not every week. We need our work to be compatible with family life.
When Hadid offered to associate you in 2000, didn't you fear his shadow?
I established my own profile in teaching and felt respected enough. Otherwise, I would surely have lived frustrated: I am not comfortable in the shade. All in all, I came to appreciate it.
Hadid was discriminated against for being a woman?
I'm not sure. She was one of the few architects to have recognition, however, she had a hard time getting large projects even when she won the competitions.
She was a Muslim. He complained about racism.
He had an extravagant personality. He said what he thought. That is why it opened many doors, not only for women, but also for other types of architecture.
He insisted on the need to push the limits of architecture. Do they keep pushing them without it?
There are still clients willing to go a little further. In the mid-1990s, we decided we had to win contests, and we came up with more rational proposals – like the Cincinnati Museum. Building them allowed us to later increase complexity. Building is what gives credibility in architecture.
Why do they keep the name Zaha Hadid?
It is part of his legacy. But we may change it. Staying with him carries a cost. We are trying to find a more affordable version of the brand. If we do not succeed, we will imagine another team, capable of arousing curiosity.