Patricia Cantero and Silvia Mas remain in command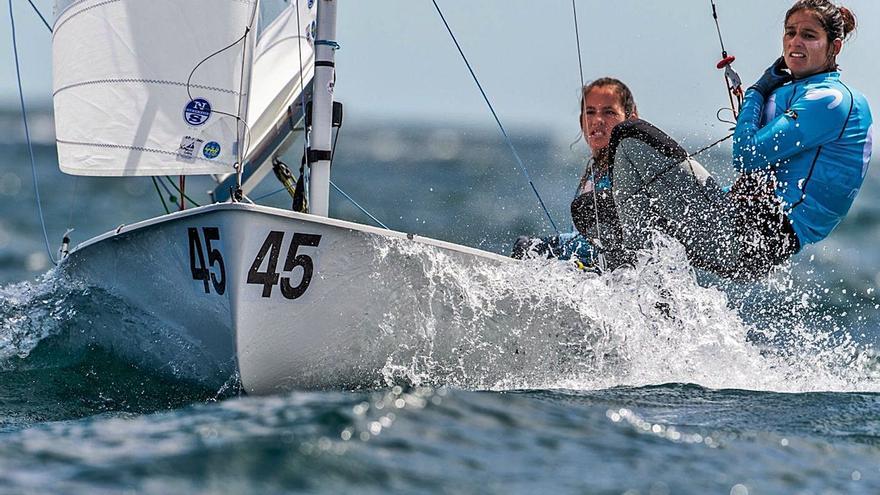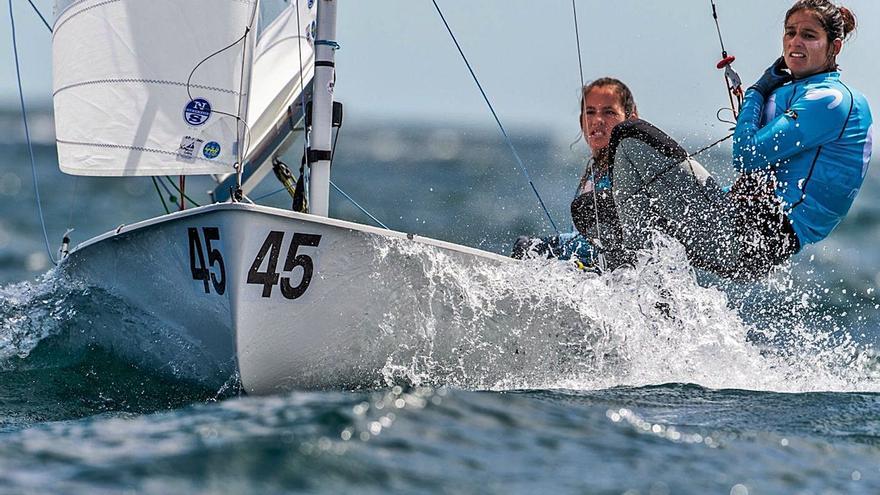 The conditions forced the fleet to wait to be able to start the first test of the day, in which a scant 7-8 knots of wind allowed few errors. Silvia Mas and Patricia Cantero had to deal with theirs, but their good partials so far have allowed them to hide the 16th place in the first round, and a second in the next has once again highlighted their nature as champions to stay, one more day, at the head of the classification.
Followed by the French
Behind them, at three points, the French Lecointre and Retornaz continue, in what can become a duel for two during the next days since the third place changes hands again adding, to this instability, a difference of 14 points with the latter.
Patricia Cantero, a sailor for the Real Club Náutico de Gran Canaria, worked very hard yesterday to achieve a good result. "It was a difficult day for us, with a bad start that prevented us from finding a good situation to develop the regatta as we wanted. But in the second we were able to position ourselves as we wanted and, although with a lot of work due to the lack of wind, to stay in leading positions to finish second ", argued the Gran Canaria.
In the men's fleet, Jordi Xammar and Nicolás Rodríguez suffered the punishment of the wind. In conditions that are not ideal for the Spanish team, today's results add 11 and 12 to their partials that take them to third place in the European Championship.