"Patria y vida" is awarded the Latin Grammy for song of the year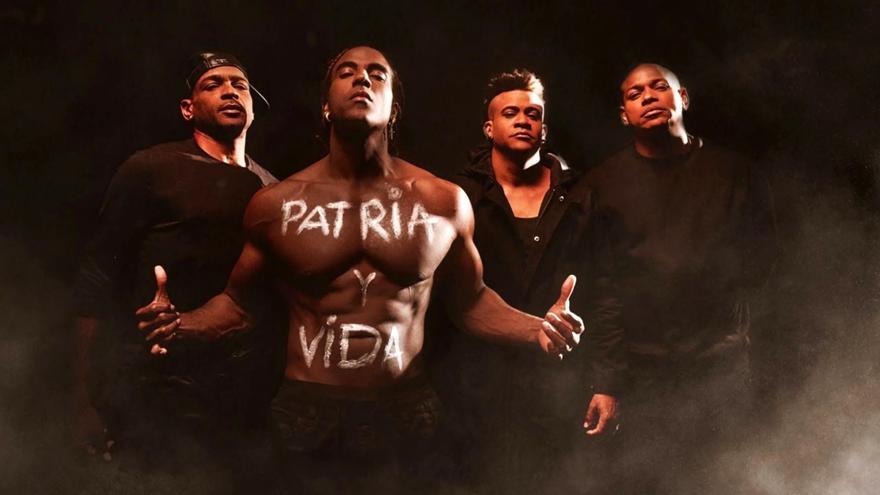 "Homeland and life", a theme that has become a emblem of the protests against the Cuban government, took this Thursday the Latin Grammy to song of the year at the ceremony being held in Las Vegas (USA).
Yotuel, Gente de Zona, Descemer Bueno, Maykel Castillo "El Osorbo" and the Funky They are the interpreters of this song.
The Latin Grammy for Song of the Year recognizes the achievements of songwriters, while the record of the year, which had already been announced for "Maybe" by Caetano and Tom Veloso, distinguishes artists, producers and engineers of a subject.
In the case of "Patria y vida", composers who contributed to the theme such as Yadam González and Beatriz Luengo.
"Homeland and life" was imposed on "By your side" (Paula Arenas), "Water" (Tainy and J Balvin), "Sometimes" (Electric Diamond), "Hawaii" (Maluma), "Beautiful song" (Carlos Vives and Ricky Martin), "My guitar" (Javier Limón, Juan Luis Guerra and Nella) and "Let our love be known" (Mon Laferte and Alejandro Fernández).
They were also nominated "If you had wanted" (Pablo Alboran), "Todo de ti" (Rauw Alejandro ")," God wanted it that way (Ricardo Montaner and Juan Luis Guerra) and "Vida de rico" (Camilo).
On stage, the authors of "Patria y vida" claimed "freedom for all political prisoners who are in Cuba. "The award for" Patria y vida "came just after this song was performed on stage in one of the highlights of the ceremony." This song goes dedicated to all political prisoners in Cuba"said" The Funky "before interpreting it.
In particular, "El Funky" referred to the leader of the San Isidro Movement (MSI), Luis Manuel Otero Alcántara; and Maykel Castillo "El Osorbo", who is another of the song's authors. "El Funky" assured that tonight both were "present" in their "hearts. The performance ended with the five musicians screaming "Long live free Cuba."
Dressed all in white, the artists invited the public to illuminate the darkness with their mobiles and some Cuban flag was seen among the spectators. The song came preceded by a introduction by Gloria Estefan. "This song is an example of the power that music has to mobilize, inspire and unite us under the promise of a better day, to continue sowing that hope ", said. Estefan also referred to "Patria y vida" as "a hymn".
The 22nd edition of the Latin Grammy is being celebrated this Thursday with a ceremony at the MGM Grand Garden Arena from the game city. This is the first face-to-face edition of the great party of the Latin Recording Academy since the pandemic began.
In 2020, the Latin Grammy had to be celebrated with a virtual act to avoid the coronavirus, but this year they bet with a great musical show and a red carpet with a multitude of artists.