Pato Álvarez dies, transformative and divisive figure of Spanish tennis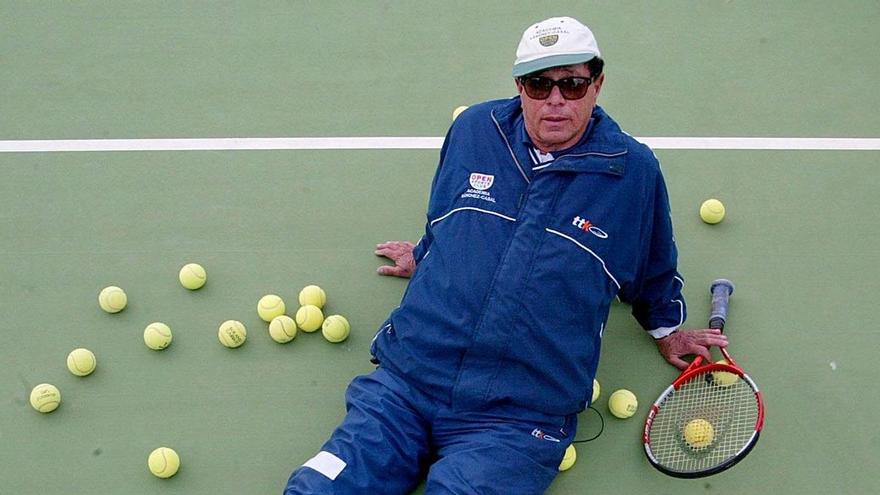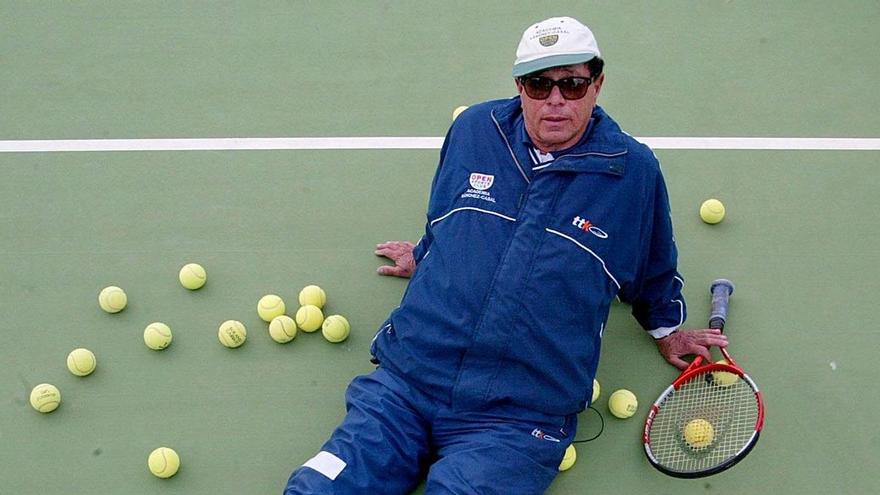 The track was his home. In his 87 years and until a couple of days after his death on Saturday in Barcelona, William 'Duck' Alvarez (Medellín, 1935), never missed a training session and could still be seen at the Emilio Sánchez Academy in Gavà.
generation tennis player Manolo Santana and Andreu Gimeno, 'the panther', as his players called him, boasted of being "the best coach in the world".
He must have been right when tennis players like Emilio Sanchez Vicario, Sergio Casal, Pato Clavet, Tomas Carbonell, Javier Sanchez Vicario, Jordi Burillo, Joan Balcells, Julián Alonso, Carlos Cuadrado or Joan Albert Viloca, among others.
"I have made all of them professional tennis players", he said with pride, the same one who showed for "discovering" Andy Murray and Grigor Dimitrov who, at a junior age, worked with him and suffered the demands of his harsh training.
Of all of them, Emilio Sánchez was his best work. He discovered it when he was young, barely 12 years old, when his father took him to train with him at CT Pedralbes. Since then he guided his career and protected him like a second father. With him, Emilio Sánchez conquered 15 ATP singles titles and 50 in doubles, most of them together with Sergio Casal, with whom he was number 1 in the world and won silver at the Seoul Games in 1988.
The "bad side"
"Today I will remember all the good things, we will discuss the bad in heaven, panther …", wrote Tomás Carbonell in a tweet after learning of his death.
That "bad side" also marked a controversial career that in its day caused the split of Spanish tennis. Either you were with him or against him. There were no middle ground in his relationship with the players to whom he gave himself and defended tooth and nail, capable of anything.
His group was called 'the little ducks' on the circuit and for years they rivaled the group of Luis Bruguera, who was then training Joan Aguilera, Fernando Luna, jordi arrese and to the young promise, Sergio Bruguera. He who would later be a double champion at Roland Garros suffered the boycott of 'Pato' Álvarez's players when Manuel Orantes chose him to debut in the Davis Cup team.
"Sergi had a bad time. It made his life impossible, but also, thanks to that, it made him stronger", recalled Lluis Bruguera yesterday that, apart from the special personal life of the Colombian coach, he valued his contribution to the transformation of Spanish tennis. "We opened the door to the recognition of the coaches."
Bad companies
With his players he also had discrepancies. His style and way of being led several of his disciples to leave his group. He never liked that "the girls" approached his players. He said that "they were not a good company for tennis players." The worst confrontation was with Javier Sánchez, who left the group to defend his girlfriend who would later become his wife. 'Pato' Álvarez made his brother Emilio stop talking to him for a long time.
"Goodbye WP, you marked my life since I was young, you helped me find my best self, you taught me to have a passion for competing, to give my best without looking around. You leave a very important legacy in the world of tennis, I will make sure that it continues over time and is remembered, RIP", he said goodbye to his mentor, Emilio Sanchez Vicario, in a tweet from Florida.