Patients in the corridors become chronic in the Insular hospital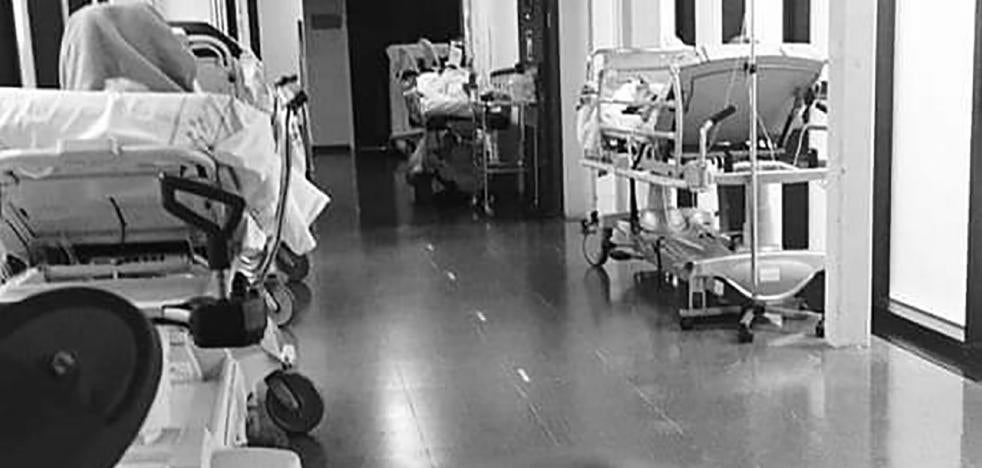 public healthcare
Emergency personnel are concerned about the delay in the CULP works and denounce that these days they have had 80 people in transit areas
The hospital pressure caused by the covid at the beginning of the year has dropped to below minimum levels. Nevertheless,
the Emergency Service of the Insular Hospital of Gran Canaria continues to be overwhelmed and patients continue to be deposited in the corridors waiting to be admitted to the plant or in concerted centers.
"We are not facing a punctual peak. The problem is already common, "explains the nurse from the Insular Hospital Emergency Service, Luis Vega.
These days, they have come to dawn with
80 patients admitted to corridors from the Emergency Department waiting for a bed on the floor. As patients are discharged, they are directed to the hospitalization area but, at the end of the day, there may still be 30 in the corridors.
«
The amount fluctuates. Mondays and Tuesdays are bad days. The corridors are overflowing and the stretchers go beyond the Emergency area", Vega explains about the chronification of an old problem that the staff has been denouncing insistently since last year. «Years ago, when we woke up with 50 admissions in the corridors, we threw our hands in our heads. Now
we have reached 105 patients», says Vega.
The
20 new hospital beds enabled by the Canary Islands Health Service earlier this year in the consultation area have barely alleviated this dramatic situation.
Knockdown of the CULP

The
final solution of this problem goes through the construction of a new Emergency Service in the facilities of the old University College of Las Palmas (CULP).
Four months ago, the director of the Canarian Health Service, Conrado Domínguez, announced that the demolition of this 21,000 square meter property would be put out to tender in April, but
the works have not yet started.
The demolition, with an execution period of three months, would be the previous step to the construction of a six-storey building with a budget of around 36.7 million euros. In this building, whose works will last two years, all hopes are placed to alleviate the chaos suffered by the hospital.
From the Canary Health Service, they indicate that in recent months six doctors have been hired for the Emergency Service and that it is planned to reinforce the informant service to meet the demand of relatives.