Paternity leave is extended to 12 weeks from January 1 | Society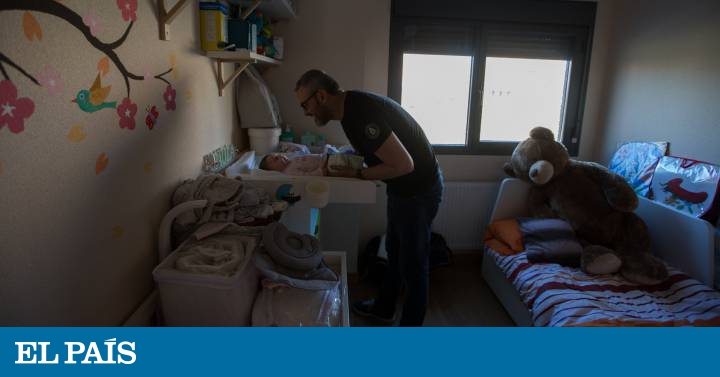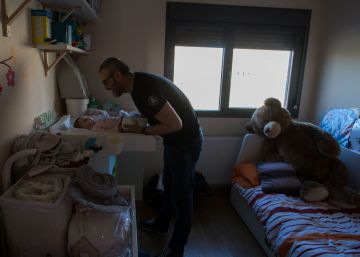 Sara H., 33, and Álvaro R., 34, live in a countdown. They celebrate each morning that they wake up without having given birth to their second baby, who will be a girl, because it means being a little closer to the desired goal: to cross the temporary Rubicon on January 1, 2020, and with it, earn four more weeks of paternity leave. "I have to endure 37 hours," Sara jokes at the time of the interview, at 11 am on December 30. "As the 31st is born, it will make me very angry," he admits.
This pregnant woman, who works in the development of products in a multinational of great consumption, leaves accounts just in New Year. But being his second birth, he has been told that it would be normal for him to go ahead a few days. When his eldest son was born, a year and 11 months ago, the father only had four weeks of leave. In July 2018 it was extended to five weeks, and since last April, to eight. Workers who are parents in 2020 will have 12 weeks - an extension that will cost 336 million euros more to the State - and in 2021, the match will be achieved with the 16 weeks of maternity leave.
"The month I spent with the first one became very short. When I rejoined, I had the impression that it was still needed at home, "Álvaro recalls. "I am very excited, eager to enjoy family life and be with the eldest," says the journalist. "As he is very late because of his schedules, the idea of ​​being alone with a newborn and a very young child is hard for me, with dinners and baths," admits his partner. Therefore, they plan, in principle, to enjoy their respective permits at the same time, and not just the first four weeks required by law. "If I see that I manage well, we change it anyway," he says, since the remaining eight weeks can be distributed over the next 12 months at birth.
"Enjoy the baby"
Manuela Sayago, 39, and Iván Acebes, 41, are also in the chapel, although with a few more days of margin: she leaves the accounts of her first child on January 11. "We prefer to have 12 weeks of permission to extend the time before I have to go to daycare," explains this pregnant woman, who works in Human Resources at a security company. "For me, the more days the better, to form a team and above all, to enjoy this stage of the baby," says Acebes.
Construction manager in a construction company, he does not think he has any problem in his company to take his 12 weeks of leave, if the baby does not get ahead. Although he knows men around him who express fear of missing so much time, he has no doubt: "It belongs to me and I will enjoy it. What I am not going to do is take hours away from being with my son for the company. " Sayago, who of course has to process many of these permits, says that in his company, very masculinized, all those who are parents take the permit. "Before there was some fear, but now it has changed a lot," he says.
Precisely with the aim of encouraging men to take their permits, they are paid 100% and not transferable: if the father does not enjoy it, he cannot give it to the mother, but is lost. In view of the latest statistics of the Ministry of Labor, it works: until September 2019, 120,973 maternity benefits and 150,750 paternity benefits had been registered, a difference that, according to UGT, can be attributed to the fact that they have higher employment rates and occupation, reports Europa Press.
However, in some sectors, "perhaps because of business culture, it is not so easy," says Rigal. "A friend who works in a large law firm has told me that he doesn't even think about taking 12 weeks."
The difficulty of maintaining breastfeeding
"Although it is unfair for parents not to be able to enjoy so much time, I would prefer that the maternity leave be extended for at least six months, to give the exclusive breastfeeding time recommended by the WHO," says Manuela Sayago. This pregnant woman thus highlights the contradiction between the recommendations of the health authorities, including the Spanish ones, and the reality: that the maternity leave, even accumulating nursing hours in weeks, falls short.
"My wife kept breastfeeding until the year, but it was almost heroic," recalls Álvaro Rigal. "At the beginning I believed that the important thing was to equalize the permits, so that women would not be penalized for having a longer leave. But it is true that to breastfeed, maternity leave falls short. It should be extended to at least six months, "agrees with Sayago.