Pastora Soler: "I appreciate that nobody has given me anything"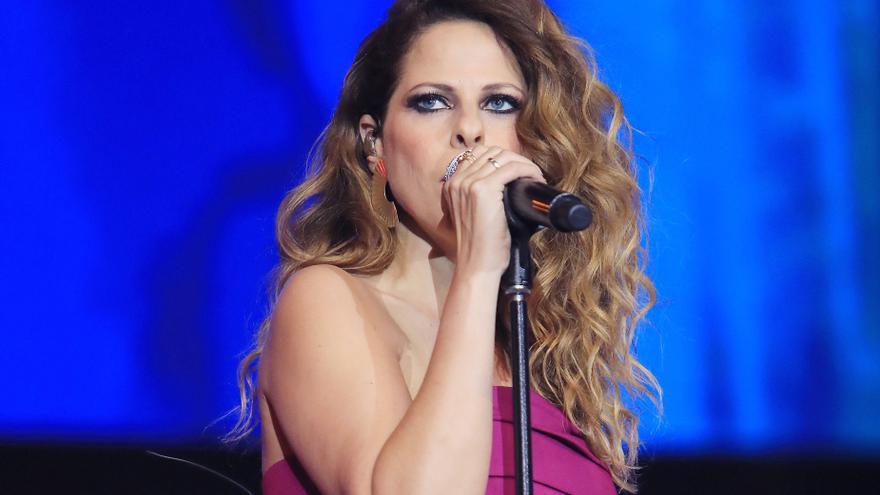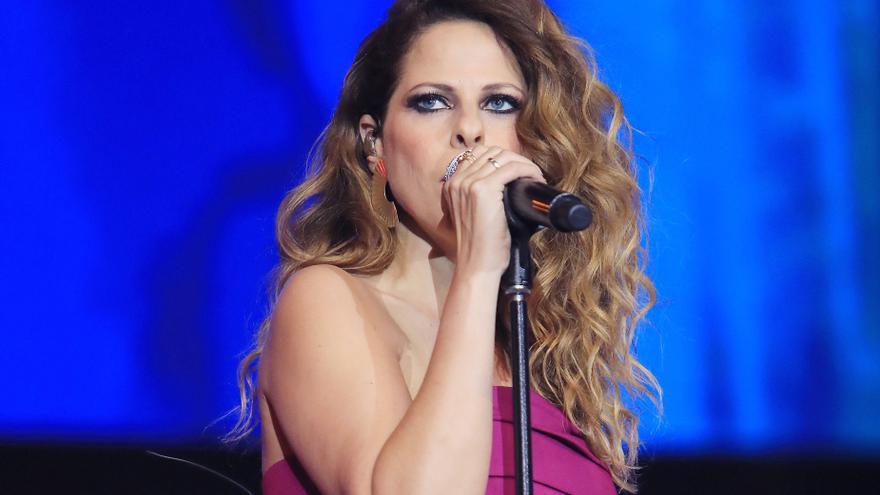 Happy to return to the stages that he has been on for 25 years, Pastora Soler comes to Madrid this sunday to give the kick-off to an "intimate" tour that receives its same name, in a moment where it is necessary "to undress a little more due to the circumstances" and to raise the shields.
"When I look back I see a tortuous path, not an easy one, with many opportunities", tells Efe when reviewing his musical career in an interview at the Teatro Real, a space from which his new tour will start on May 9, as he did in 2017 after his two-year break, from which he returned with "a lot of nerve ".
"I have seen races that have been easier, not like mine"
The singer, born Pilar Sánchez (Coria del Río, 1978), celebrated her first quarter of a century on stage in the midst of the pandemic, 25 years that "go a long way" and do not bother her. "When they weigh you down, bad business," says the interpreter. "I have seen races that have been easier, not like mine, but that puts the batteries in me and makes me continue to have those goals," she proudly confesses for the merits achieved through effort. "I appreciate that nobody has given me anything. I've been in this my whole life. I have been and am very disciplined, hard-working and with a lot of tenacity, "he emphasizes.
Last year he gave very few concerts, but he has been seen a lot in the TV after passing through "The Senior Voice" as a "coach" and as a participant in "Mask Singer", a program in which she dared to sing in English disguised as a Peacock.
"Although this type of music is the one I listen to and sing the most in the shower, that context was the perfect occasion. It has helped me to perhaps dare a little more in future projects," he anticipates.
His new tour will tour the peninsula with songs from his entire career. "Who follows me does not come to listen to a specific album. In live shows, one gets naked. Maybe you follow a line on the record, but I can't leave my roots and my principles, to everything that is part of me, to what I am as an artist, "he explains about it.
After passing through the Royal Theater this Sunday, he is scheduled to perform on June 12 at the Califas de Córdoba bullring, and on July 2 at the Auditorium of Palma de Mallorca, on the 16th of that month at the Huelva bullring and on the 18th, at the Benidorm Palace in the city of Alicante.
It will pass through other cities such as Malaga (Cortijo de Torres Municipal Auditorium, July 24), Valladolid (Miguel Delibes Auditorium, September 4), Barcelona (Mil·lenni Festival, October 17) or Zatagoza (Auditorium, December 17).
In parallel, he is already working on his thirteenth job. By the end of the year, if it's not a full album, he would like to put out at least one song. "I am still young. With many things learned, but with a great desire to continue doing things," he confirms.
"Reggaeton has its moment. It's very good to give energy, but I don't see myself singing it"
to usually do you don't see yourself "yet" singing reggaeton, although he admits that he knows the last songs that come out for his daughters. "It is part of my day to day. Reggaeton has its moment. It is very good to give energy, but I do not see myself singing it," he says, although in 2019 he told Efe that he had co-written a song of this style.
As a listener, he reveals that his playlist has everything: from Céline Dion to the new song by C. Tangana with Antonio Carmona. "I've been hooked," he says.
The representative of Spain in Eurovision 2012, where he achieved the tenth position, adore Blas Cantó, that next May 22 he will represent the country with the song "I'm going to stay."
"I have always said that he is the perfect candidate. He is a person with a lot of discipline and professionalism. Knowing what that scenario is like, I know that he is going to embroider it. He is convinced with the song that he is going to defend and that will be a sure success," he bet.
It is "delighted" on the other hand with the promotion of the Spanish representative in other chains. "I wish it had been like that in my year. It seems very right to me that we support our candidacy, but also that we know about other countries to which we can vote. I wish there were more programs in Europe, "he says.
Regarding the degree of involvement of RTVE in the Spanish candidacy, a source of controversy for many "eurofans", he acknowledges that it is "very important, because it is what is leading the way". "It's a 50–50 from the chain with the artist", he believes, before specifying that the public entity has nothing to do with finishing in last place.