"Passivity in the fight" in the stabilization of Canarian teachers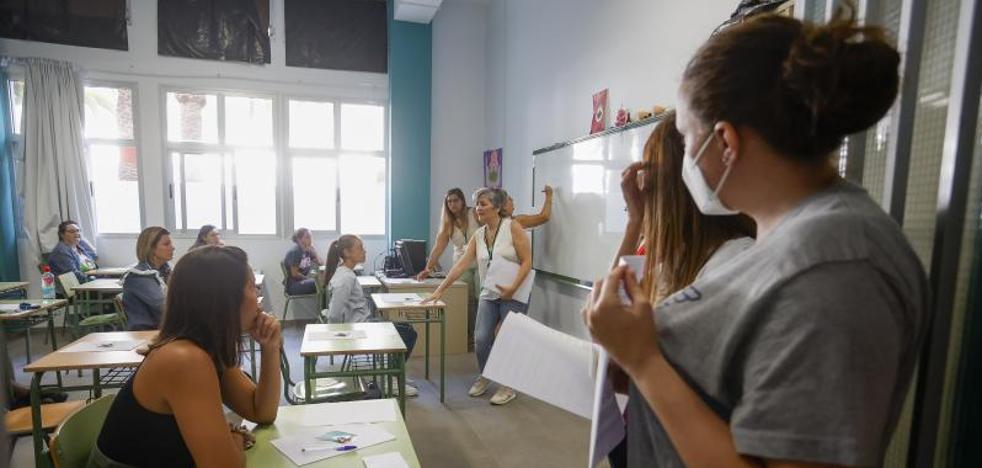 education
The STEC accuses the Minister of Education of "conformism" for ensuring that it is very difficult to achieve requirements that favor interim teachers who teach on the islands. Demands the Government "more forcefulness"
The STEC-IC accused this Tuesday the Canarian Minister of Education of the regional government of
«passivity in the struggle» in the stabilization of Canarian teachers.
The union came out against the declarations of Manuela Armas published this Sunday in a
interview in CANARIAS7, in which he assured that it is "very difficult" to ensure that there are requirements to favor that the 4,333 teaching positions that will be convened in the archipelago by merit competition are for temporary teachers who teach in the archipelago. The main reason, that the rule and the contest is state.
Due to its high interim rate,
The Canary Islands is one of the autonomous communities that will convene the most places by merit competitionand this high offer may be a claim for teachers from other autonomous communities to apply.
STEC "demands
more forceful to the Government of the Canary Islands to guarantee the stability of the interim teachers who have spent decades defending the educational system" of the islands.
For the teachers' union, Armas' position is "conformist" because in advance it already sees "very difficult" to achieve a positive result for Canarian teachers.
"If you already leave with this enthusiasm,
chances of success are slim., he maintains in a statement. «The STEC considers unacceptable this type of victimizing pretexts by those who to date have not exercised their responsibility. The reality is that the interim teachers have been asking for months, unsuccessfully, support from the Canarian Government in this battle against the Ministry and other autonomous communities, "says the union.
According to the STEC, "there are plenty of arguments for those who have been defending them to occupy these positions, since both the European Directive 1999/70 and the repeated rulings of the CJEU are clear in this regard and have condemned Spain for the continuous practices of abuse of temporality to which the interim and contracted labor personnel of the public administrations are subjected".
And remember that all the unions in the education sector have requested, without a response yet, an urgent meeting with the President of the Canary Government "because time passes and things will not be solved if the Canary Islands do not put pressure on the Ministry."