Passenger traffic plunged 71% between January and October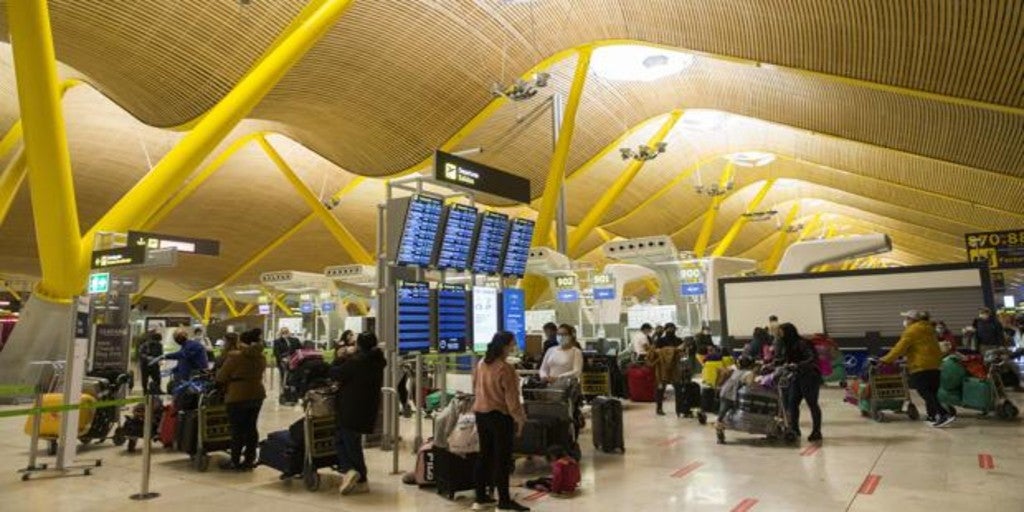 Madrid
Updated:
save

Air traffic does not lift its head, and after a disappointing summer a catastrophic autumn has unleashed. The airports Aena registered 4.46 million passengers in October, which is 81.9% less than in the same month of 2019.
More than a half of these travelers (2.71 million) used the airports of the state network for domestic flights. Traffic in this segment fell by 63.1%, while on international routes it fell by 90%, to 1.72 million passengers. In addition, according to the information published this Thursday by the airport manager, that month 93,859 aircraft movements were made in its network of airports in Spain, 55.4% less.
The result was motivated by the second wave of the coronavirus, which has tightened the restrictions approved by European governments to fly. Aena's airports experienced a slight recovery in summer, but are now registering drops similar to those of produced in spring. In the accumulated of the year, air traffic has fallen by 71%, to 69.12 million passengers according to Aena.
The airport Adolfo Suárez Madrid-Barajas registered in October the highest number of passengers on the network with 736,113, which represents a decrease of 86.6% compared to the same month of 2019. It was followed by the Josep Tarradellas Barcelona-El Prat airport, with 712,283 (-84.7 %); Palma de Mallorca, with 395,906 (-86.5%); Malaga-Costa del Sol, with 329,337 (-82.4%); Gran Canaria, with 303,575 (-72.1%); Tenerife North-City of La Laguna, with 249,498 (-50.7%); and Alicante-Elche, with 241,178 (-83.1%).
As far as merchandise is concerned, 83,427 tons of cargo were transported throughout the network in October, 21.2% less compared to the same month in 2019, due to the fact that a very important part of the usual cargo is moved in planes commercial passengers.
Tourism does not trust these figures to go up until at least next year. Despite this, during this week there have been several positive news for the sector. In the long term, the high effectiveness of Pfizer's vaccine is observed with hope, while in the short term the decision of the Government to carry out tests at origin to tourists who arrive in Spain has been highly valued so that the country is considered a safe destination. A measure that companies in the sector have been demanding for months.