'Pasión de Gavilanes' announces its return with the reunion of (almost) all protagonists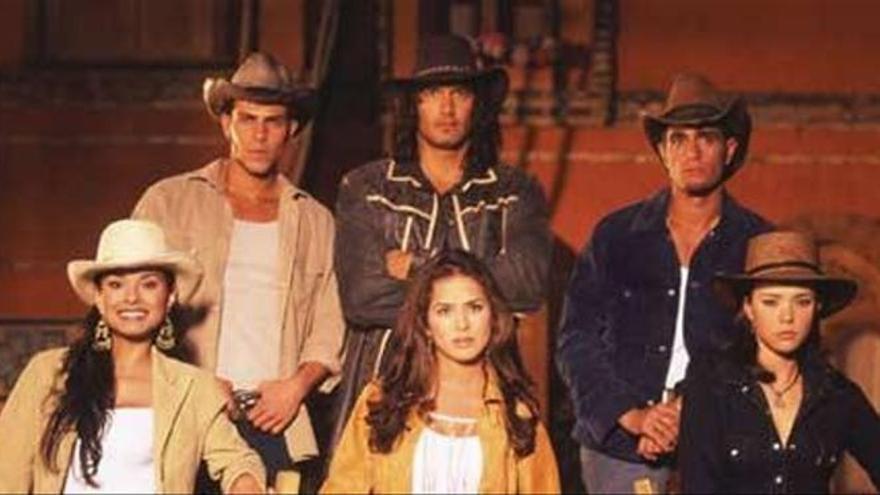 In May of this year, the television channel Telemundo announced the return of the television phenomenon 'Pasión de Gavilanes' causing a stir among fans of the series who have spent months speculating about who would make up the cast in this second season. This Monday the reunion of the protagonists almost 20 years later. The actors have come together to make a first reading of the script, thus confirming that they will continue to give life to the protagonists of the telenovela that has marked an entire generation.
Danna García (Norma), Mario Cimarro (Juan), Paola Rey (Jimena), Juan Alfonso Baptista (Reyes) and Natasha Klauss (Sarita) will give life to the Elizondo sisters and the Reyes brothers. The actors Bernardo Flores, Sebastián Osorio and Juan Manuel Restrepo will play the role of the children of Juan Reyes and Norma Elizondo, who will play the new generation of hawks that will have great weight in history.
Now, 18 years after its premiere, the phenomenon 'Pasión de gavilanes' returns with a second season which is scheduled to premiere throughout 2022. Telemundo has advanced that the plot will revolve around a crime that involves the children of one of the couples. Love, loyalty and drama will be assured in this new installment of one of the most watched telenovelas on television.