'Pasión de Gavilanes 2', 'Lies' and 'The Three Doors' compete today for the audience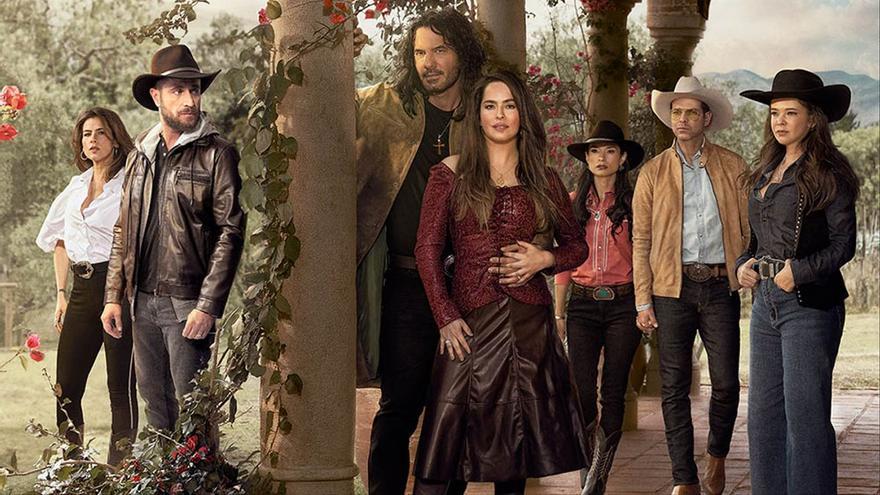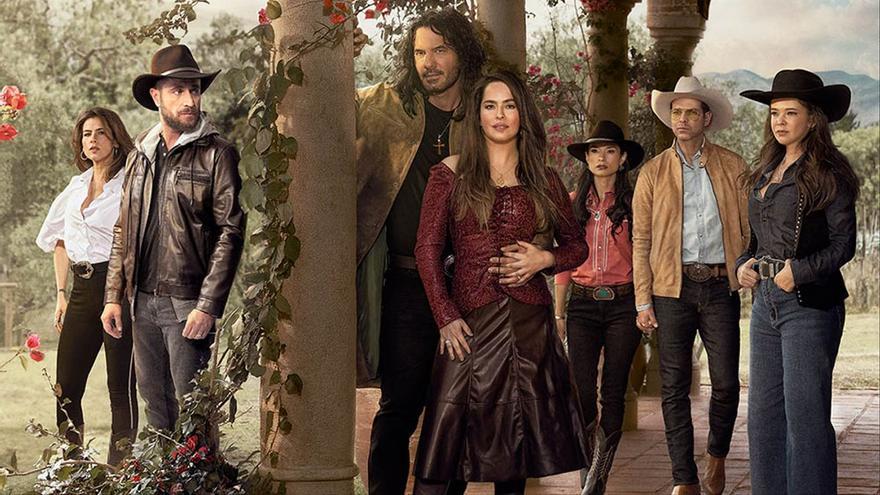 Telecinco opens tonight (10:00 p.m.) 'Pasión de Gavilanes: The continuing dynasty'. Two decades after the three Reyes brothers -Juan (Mario Cimarro), Óscar (Juan Alfonso Baptista) and Franco (Michel Brown)- found true love together with the Elizondo sisters, Norma (Danna García), Jimena (Paola Rey) and Sara (Natasha Klauss), respectively, both sagas have come together to form a solid clan: the Reyes-Elizondos, one of the most influential families in the small town of San Marcos. However, the love of the three couples will have to face new challenges and obstacles as a result of a dramatic event: the mysterious murder of Professor Genaro Carreño.
Carmen Machí, Daniela Santiago and Ana Mena, guests at La 1
the 1 TVE is broadcasting tonight a new installment of 'The three doors', the new talk show presented by María Casado (10:40 pm). This third chapter will have a different approach than usual, making visible the role of women in the different facets of life, society and art. It will be done serenely, but firmly. Counting on people with very different profiles, who will contribute different points of view. Carmen Machi, Edurne Pasaban, Ana Mena, Daniela Santiago, Miriam González and Elvira Sastre will be the guests in this installment.
For its part, 'Lies' comes tonight to its denouement in Antenna 3 (10:45 p.m.). This time, three months have passed. Laura is calmer. She has decided to turn the page and move on with her life. He has started going out with Fran, the musician he met before his trip to Madrid, and is considering going back to work, moving house... When what he feared the most happens: he sees Xavier walking calmly down the street, and what it is worse, accompanied by a woman. The ghosts of the past return, but Laura will not stop. She is sure that Xavier recorded the rapes and will investigate where he is hiding and try to get hold of the tapes.
Joaquín Reyes and José Bono visit Ana Pastor at laSexta
the sixth program tonight for a new installment of 'The objective' (10:30 p.m.). Ana Pastor receives this Wednesday on the set of El Objective the comedian Joaquín Reyes and the politician José Bono, president of Castilla La Mancha between 1983 and 2004, defense minister in the government of José Luis Rodríguez Zapatero between 2004 and 2006 and president of Congress between 2008 and 2011.
A new installment of 'Everything is true' occupies the prime time of Four (10:50 p.m.). The program presented by Risto Mejide and Marta Flich will address new current affairs and social interest through investigative work prepared by a team of journalists, with interviews, connections and the analysis of experts and collaborators.