"Pasapalabra is like an opposition"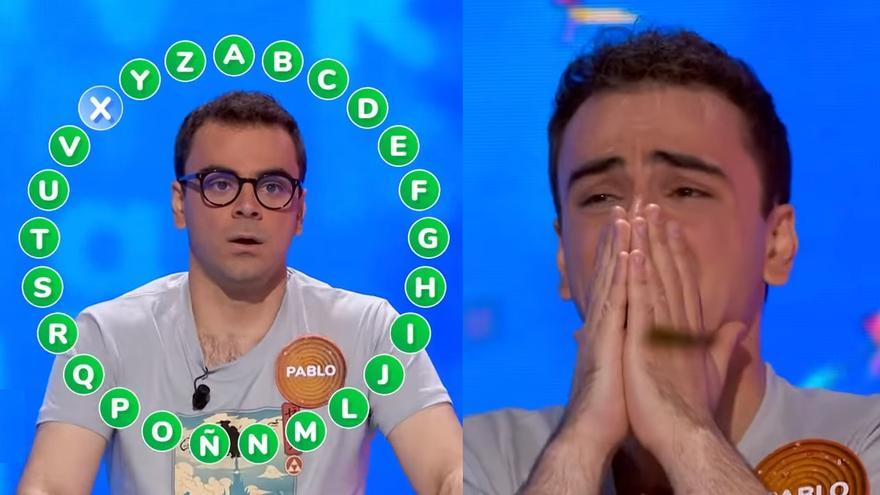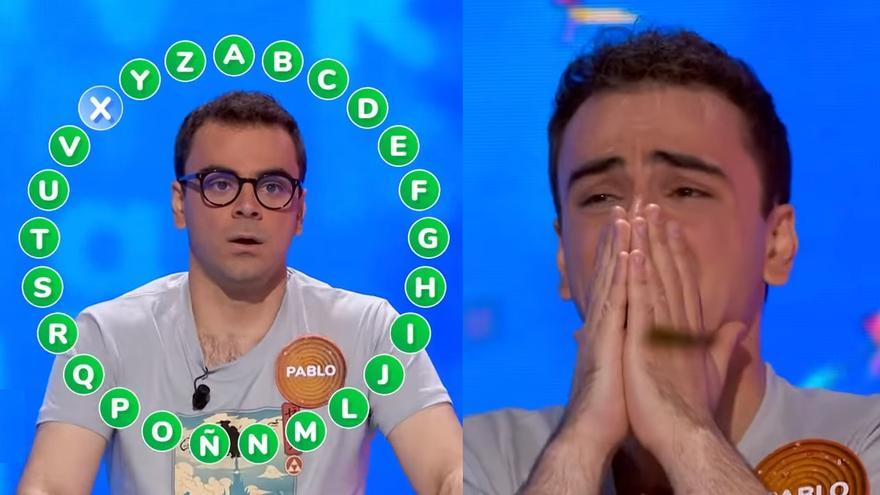 The Canary Pablo Diaz has become the winner of the third highest jackpot of "Pass word", earning 1,828,000 euros after six years in the program, the preparation of which – he assures – is" like an opposition ", and has discovered the 24-year-old "Twitch", a platform on which he began preparing and now sees as part of his future.
"I was full, I felt that a giant weight was lifted from me. I think the first thing I thought was about the people who love me, and that almost six years of opposition had come to an end in a very good way. the goal I had thought about in recent years ", says Pablo Díaz in a virtual press conference.
After 259 uninterrupted programs, Tenerife has become the fifth winner of the program in the history of television in Spain with the answer "Dux", with which he completed the 25 questions on the rosco and won the jackpot of 1.8 million euros of Pass word (Antenna 3).
"I slept about three hours, yesterday I could not think of anything else to stream on Twitch until four in the morning. I am very happy, it has been a super good night with my friends," says the young canary, still processing the "emotional hangover." "I hyperventilated, and then I thought 'that's it, finally", says the winner.
Until you get the boat, Diaz has accumulated a total of 309 programs and he has faced fourteen opponents, in addition to being twelve times within a single word of taking the pot. "Being around for so long has made me do it almost like a job."
Since his grandmother told him to enter the contest when he was a teenager, several years have passed, in which the canary accepted the proposal and later focused on arduous preparation. "At eighteen I watched the show and I told myself that it was very difficult. In 2015 I started studying seriously, I watched all the programs, wrote down the difficult ones and went through the dictionary ", he points out.
Although he assures that his study rhythm has not followed a homogeneous rhythm, since he has combined it with his music studies, he defines his average study in "about five or six hours a day", a rhythm that has intensified "the last three years", in which he claims to have studied "much more", advised by former winner David Leo, who was made in 2016 with a jackpot of 1,866,000 euros.
He assures that he is not usually nervous when facing the donut, thanks to the routine nature that the program has had in his life in recent years. "I would tell Pablo Díaz from the first program to enjoy the moment and recognize the good things that the program gives him, (…) not to become so obsessed with winning the pot," he reflects, stressing that it is important "that people go to Pasapalabra to enjoy it ".
He does not consider himself "a person of whims", so he claims that the pot will go to buy a house. "The only whims that I have given myself have been things of video games, to be able to play in stream," he explains, referring to the Twitch platform, which has served him to prepare for the programs and also to share his music.
"I've discovered that 'Twitch' is one of my passions. I followed it long before, but this last year I have realized that it is one of the things I like the most. I have found that I love making music on Twitch, even more than in auditoriums. It has been one of the best things that have happened to me this year ".
Now that your stage in "Pass word", sees the platform as the space in which to develop his career. "If people like it, I will continue," says the canary who, although he is aware that "the issue of social networks is volatile", is considering "channeling the music" through "Twitch". "I want to continue studying music, I would like to finish piano and do something focused on audiovisual media," he highlights.
And is that the Tenerife has combined his studies with the preparation of the program, and also with music work. "My last exam was on June 30, and I won the jackpot the next day," he explains about his day-to-day life so far, in which he has also carried out commissions as a composer.
At the moment he does not plan "return to television contests", and focuses his future on continuing to train as a musician while boosting his "Twitch" profile, ensuring that the iconic program in addition to the boat has taken "the experience".