Partial agreement between the US and China for a truce in the trade war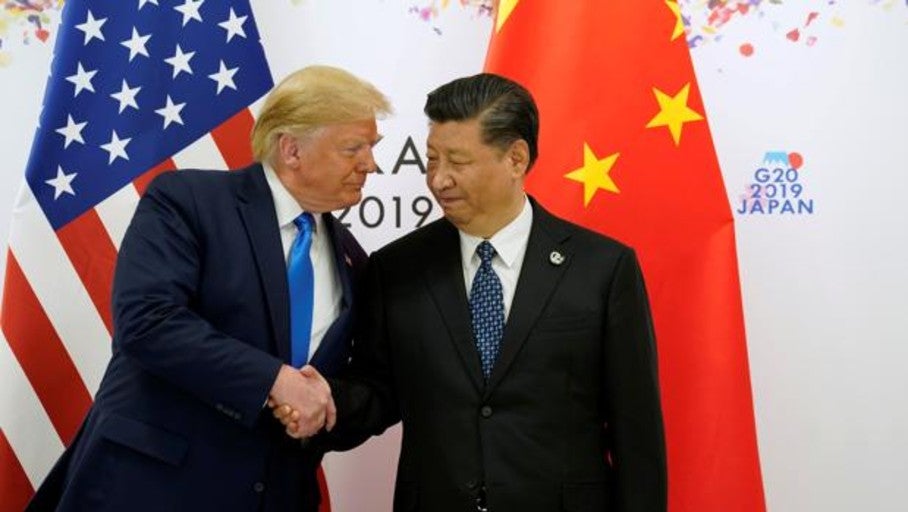 MadridUpdated:
After intense and long negotiations, the governments of China and the United States have reached a partial agreement on Friday with which they accept a temporary truce in their trade war. Following Donald Trump's personal intervention in the negotiating round that has taken place in Washington, the Chinese government has pledged to buy more agricultural products from the US. and the White House has agreed to lower some millionaire tariffs that were to enter into force next week.
During his visit to the US, Chinese Deputy Prime Minister Liu He and Trump have reached an agreement with which they suspend the tariff war that has caused concern in markets around the world. Before participating in that meeting, the American president has sent a message to China through the social network Twitter in which he recalled that he must not go through the Capitol to ratify an agreement. "When we have negotiated the agreement, I will sign it on behalf of our country. Quick and clear! "Said the president.
Next week USA I was going to increase tariffs on Chinese products by 5%. And on December 15, another 10% batch of goods such as mobile phones, laptops, video game consoles, clothing and footwear was going to take effect. In total, the tariffs promised by Trump were to affect Chinese goods for an estimated value of more than 500,000 million dollars [450,000 million euros at the current exchange rate].
Both wholesalers and retailers in the US They have warned that the first phases of these taxes are beginning to be noticed in a price increase, something that can have a serious effect on inflation in the Christmas season. The markets have received this Friday's announcement with optimism. Dow Jones has risen 1.56%, Standard and Poor's 1.55% and Nasdaq 1.83%.