Parents arrested for beating several teachers in Ciudad Real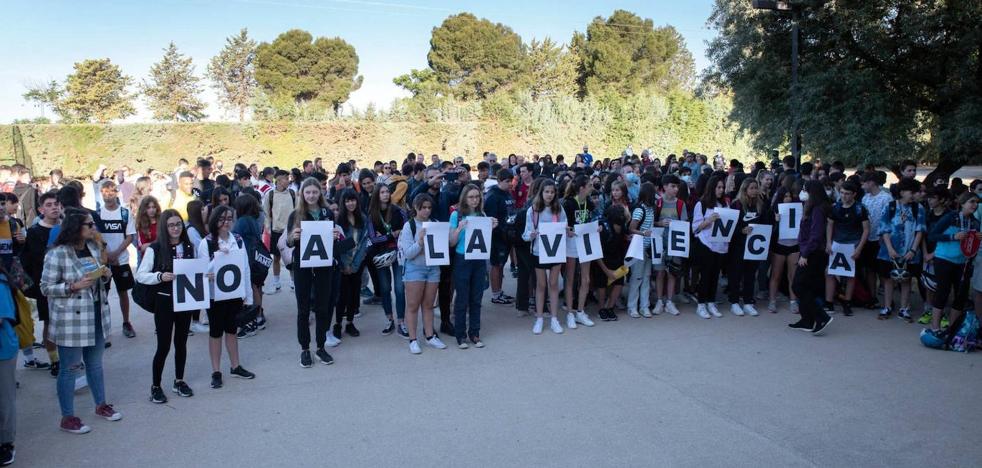 Those arrested attacked the teachers because one of them had scolded one of their children
The Civil Guard has arrested some parents for having physically assaulted four teachers at the institute where their children study, one of them the director of the center. The events occurred at the "Vicente Cano" Secondary Education Institute in Argamasilla de Alba (Ciudad Real).
A teacher from the center took a group of students on an excursion, including a minor daughter of the detained parents. On this outing they coincided with a brother of the girl who began to rebuke her friends, an attitude that was reprimanded by the teacher. When they returned from the excursion, they told their parents, of Romanian origin and gypsy ethnicity, what had happened, and they decided to go to the institute to ask the teacher for explanations.
Upon being informed by the caretaker that the teacher was absent at the time, they began to reprimand the institute's staff and attack several teachers with a plastic bar who came when they heard the brawl and had to be transferred to a nearby health center for having suffered minor injuries.
The father and mother have been arrested as alleged perpetrators of four crimes of attack against teaching staff and another hate crime. This family has only been residing in Argamasilla de Alba, a town of 7,000 inhabitants, for only a few months, and previously they had had problems with other teachers from municipalities in Ciudad Real where they had lived, such as Manzanares or La Solana.
As a result of these events, the educational community of Argamasilla de Alba gathered this Wednesday at the doors of the institute in solidarity with the attacked teachers. The Minister of Education of Castilla-La Mancha, Rosana Rodríguez, also condemned these attacks, indicating that "this type of attitude is unpleasant and unjustifiable because violence should not enter any sphere of action and less so in educational environments and I wish that the case that occurred in Argamasilla de Alba is a one-off case and that it will not be repeated.