Parental control apps being sold to spy on women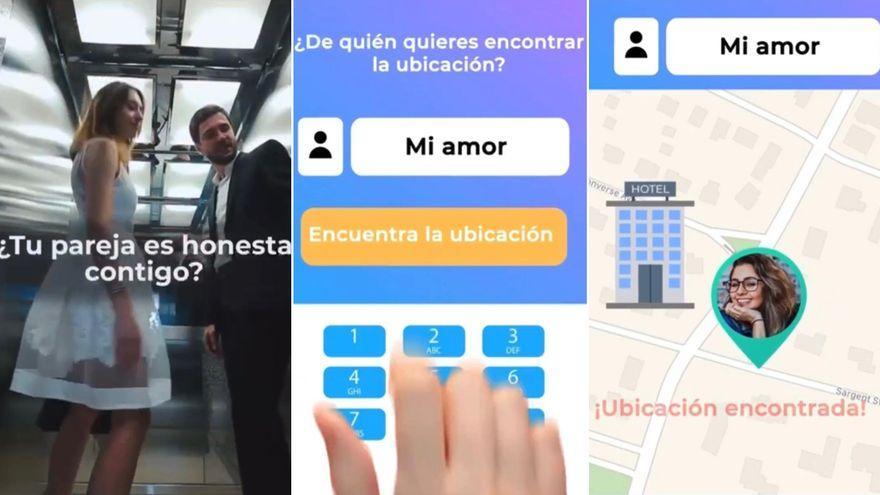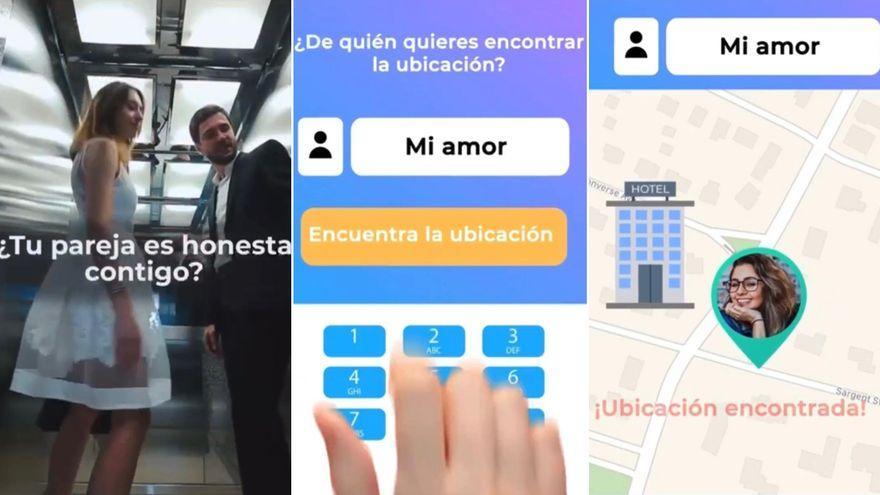 The app's announcement lasts about 15 seconds and begins by asking a clear question: "Is your partner honest with you?". The images below show how this application allows to find out the answer: by installing it on the woman's mobile phone, the man knows her exact location. Interestingly, in the case of the couple starring in the commercial, what appears on his screen is that she is going to a hotel at that moment. The advertising video ends like this, implying that the woman was going to meet her lover in that hotel and that thanks to this application, 'Family Locator', the deceived boyfriend has been able to find out the truth. "Is your partner honest with you?" Answer: No.
This application, according to the official page of the English company that has developed it, has not been created for the purpose of controlling spouses. It is a tool used by more than 70,000 families to find out where they are minor children. However, at least in Spain and on a platform like Instagram –a virtual environment where the adolescent population abounds–, is promoted for a perverse and different service which has officially motivated its distribution.
This newspaper has captured the promotional video and has shown it to andrea garcia, responsible for the Victim Assistance Office of the Mossos d'Esquadra already Ulysses Cortes Y Antonio Andres Pueyo, two professors from the Polytechnic University of Catalonia (UPC) and of the University of Barcelona (UB), respectively. The three have shown their perplexity when viewing it. Especially since the tone of the commercial presents as something normal what is actually a worrying invasion of the privacy of the spouse. And that in the event that it is carried out without the consent of the person who is going to be monitored, it supposes a computer intrusion crime picked up in the Penal Code.
misuse of technology
There are other applications such as Family Locator, but like this one they have not been developed with the purpose of following each other between adults but rather to monitor minors who use a mobile phone for the first time. For it to work, the application must be installed on both mobile phones, the adult's and the minor's. They allow to know the location in real time of the other person and to know with a degree of spooky detail what they have done throughout the day. This type of parental control may also be excessive in Europe, according to Cortés, but it is more justified in Latin American countries such as Mexico or Colombia, where the child abductions they are a real problem and many parents turn to GPS tracking to try to reduce risks. However, in Spain and between adults for the purpose of the advertisement published on social networks, is "clearly a misuse of digital technology," reasons Cortés. The expert in artificial intelligenceAlso, remember that European law prohibits these GPS tracking without the authorization of the person followed. "A different and no less unfortunate thing is that an adult person allows himself to be persecuted, that is, to let himself install an application like that or to access, through another tool, someone to have information on his daily activity at all times. . That's even worse," he stresses.
Well, teacher of psychology and violence expert, in the same sense as Cortés, calls attention to the fact that in the context of a toxic relationship, governed by the pathological jealousy, consent may be flawed because a woman may end up accepting the installation of an app like Family Locator under coercion. "The aggressor resorts to strategies such as suggesting to the victim that if she does not accept this type of monitoring, it is because she is hiding something. In that case, the victim will be forced to accept that degree of control against her real will." "And the need to control your partner," continues the professor, "is a nuclear element of intimate partner violence". Jealousy is "a pathology" that can be complicated to "delirium". And for women they can be "very harmful", he insists. "Deep down they respond to the fear of losing the woman, of being abandoned by her . But for those who suffer from them, they generate a lot of anxiety and to combat it they try to control what their spouse does constantly, as this application proposes", reasons the professor, making it clear that, as happens with a kitchen knife, which is used for cooking but can end up being used to harm, this tool should not be used as promoted in Spain: "The advertisement is sexist and the Audiovisual Council of Catalonia (CAC) should intervene", says Pueyo, after viewing it repeatedly.
"It is not love"
The Mossos give talks in schools and institutes to prevent toxic relationships, given that in recent years the cases of psychological abuse among adolescents have grown and are often related to control behaviors that the aggressor exercises thanks to new technologies: reviewing what their partners do on social networks, demanding that they share their location or send photos, checking what time they connect to WhatsApp or even reading your private messages. What most attracts the attention of the police, underlines andrea garcia, is that many young people perceive this type of control as something normal and everyday, because they are experiencing it with their partner or because they have a partner in their closest environment who behaves like this.
Installing this application without the victim's authorization or coercing her to access its installation, "is a crime that must be reported," says García. "There are teenagers that they think are just ways of loving each other. And so they are giving up spaces of freedom. We try to make them aware that these are unhealthy relationships and that they can be the prelude to a more violent outcome. It is difficult for them to understand, we have to do a lot of pedagogy. It is sold as love but it is control, it is an abuse," he warns.