'Parasites' gives the bell at the Spanish box office | Culture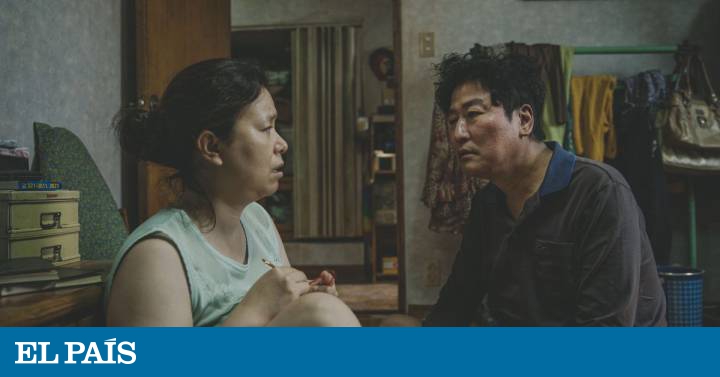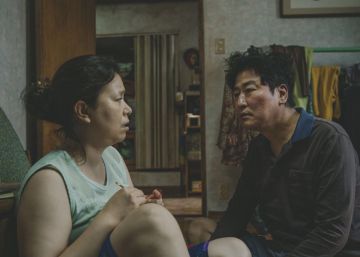 It was seen coming. South Korean Parasites He had never stopped staying at the Spanish box office, without losing much percentage or even going up. But his figures this weekend have given the bell in Spanish cinema. The movie of Bong Joon-ho has risen from 9th to 2nd place of highest grossing movies in Spain. Until last Friday it was projected in 143 rooms, which represented 189 screens. If it was already a success, with almost 3 million euros accumulated and after climbing the weekend of his triumph at the Oscars 67% in his collection, during the four working days after his four statuettes his collection rose more than 400% of Half and three days was the most watched movie in Spain, according to the figures that have been made public this morning.
Last Friday, at the request of the exhibitors, Parasites, distributed by La Aventura, rose to 314 cinemas, which is 460 screens. In these three days it has raised 1,186,000 euros and therefore has risen 434% over the previous weekend. Its accumulated collection has reached 4,573,000 euros. These are provisional figures offered by the ComScore auditor, which is missing some rooms, which together will make it exceed 4,575,000 euros. Per screen has achieved an average of 2,580 euros, the second best top20. He has only defeated him in the average and in the money in total the children's premiere of the week Sonic, the movie, with 1.8 million euros.
It's not uncommon for this to happen with the Oscar winner. But Parasites It is a Korean author film, winner of the Palme d'Or, features that do not encourage a massive box office in Spain. In addition, it has been on the bill for 17 weeks, and last Friday it was released on platforms and physical support. Since a few weeks ago it exceeded 2.5 million euros at the national box office, ahead of the most watched Korean film in Spain: the children's animation film Operation Peanut 2 (2017).
In the US, where he has been on the bill for 19 weeks, Parasites It has risen this weekend, with 5.5 million dollars, to eighth of the most viewed and exceeds 45 million dollars (41.5 million euros) of accumulated collection. There it has been released, as usual in foreign films, only in the original subtitled version.