Paquita Salas in the heart | TV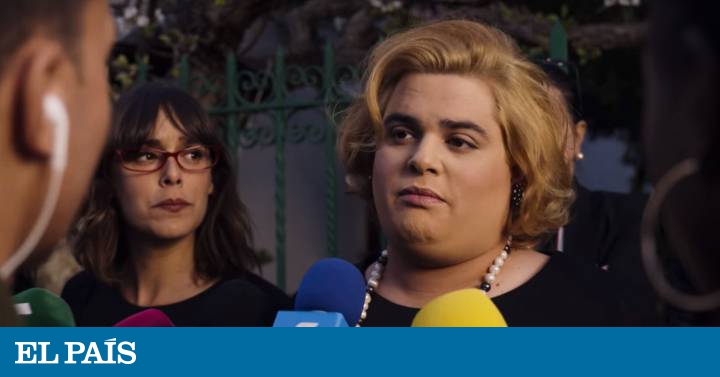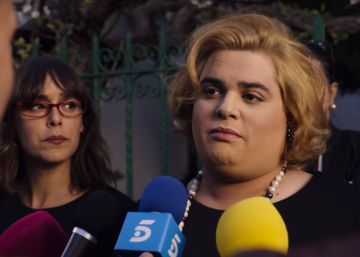 Oh, Paca. How little you have lasted us, again. How short your seasons are always done and how broken you leave us when you leave. This time a little less because you leave us with a beam of hope that illuminates the drama of the survivors. Paquita Salas is a survivor that at the end of the second season He had the courage to acknowledge his defeat. The brilliant third season is the resurrection of Paquita, his reinvention after hitting bottom. The best season of the series. And possibly one of the best seasons we will see this year in Spain.
The Javis They take out gold from the characters they have created and from the actors (especially actresses) who interpret them. Not only Paquita / Brays Efe. Also to Magüi, to Lidi, to Naomi, to Belinda. They shoot pop references at full speed and you can not get lost or lose the next big tweet phrase. Paquita Salas It's a succession of memes, yes. But behind are important reflections. To start, it hides a lot of drama and a lot of comedy, a lot of tears, a lot of life. And many reflections on what we are and what we do to others, about injustices that are camouflaged in the marabunta. "Are haters Because you call them that, I do not call them haters, I call them sons of bitches. "
Like the great cultural products, Paquita Salas It makes us feel and think putting ourselves before our own miseries (and greatness). Squeeze your actresses and get gold from the cameos. And between laughter and laughter, takes us to Bernarda Alba and dialogues and monologues that break into small pieces. "Do not you get tired of keeping everything for yourself? Because I do," confesses a neighbor from Navarrete to Paquita, who decides to face reality and face it.
And so they leave us prepared for that final episode that, in its final turn, has (spoiler if you have not seen it yet) Anna Allen to give life to an actress who plays a woman based on her own life. Metatelevisión. Pop metaculture The speech looking at Allen's camera tells us directly, emotionally undresses and twists fiction and reality to end up being even more real. Telling his story he heals, because "what does not hide, it does not hurt", as the character of Anna Castillo says.
Paquita Salas it reaches our hearts in many ways. It reaches us because it makes us happy, because it reminds us of people, because it reminds us of ourselves. Because it makes us cry. Because we understand it. Because life is falling and getting up. If not, tell Belinda Washington. "Finger finger, I dedicate".
If this were the end of Paquita Salas, wonderful. And if there were more, ma-ra-vi-llo-so! (Read with the voice of Isabel Pantoja, who, by the way, puts voice to the song of the head of the series in this season). In any case, standing applause already has it.
(tagsToTranslate) paquita salas (t) heart (t) series (t) javis (t) do (t) feel (t) think (t) put (t) own (t) own (t) misery



Source link