Paquita Martín, the revolutionary pensioner of 'La Sexta Noche', dies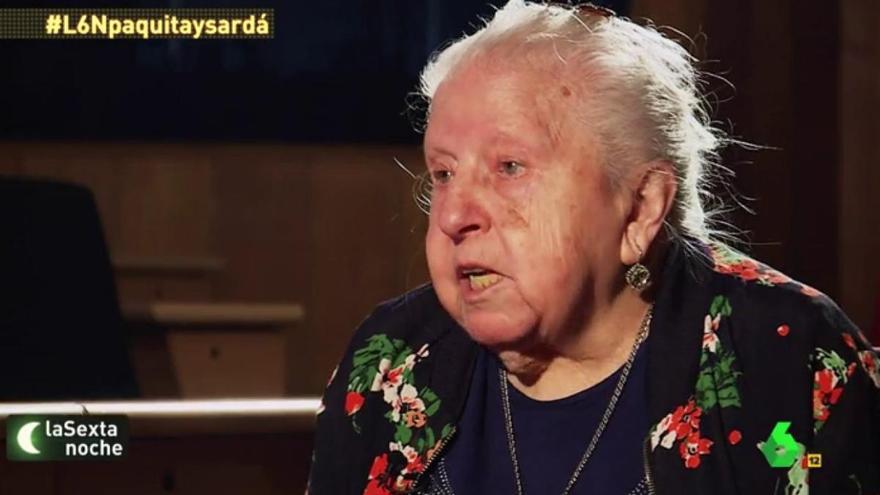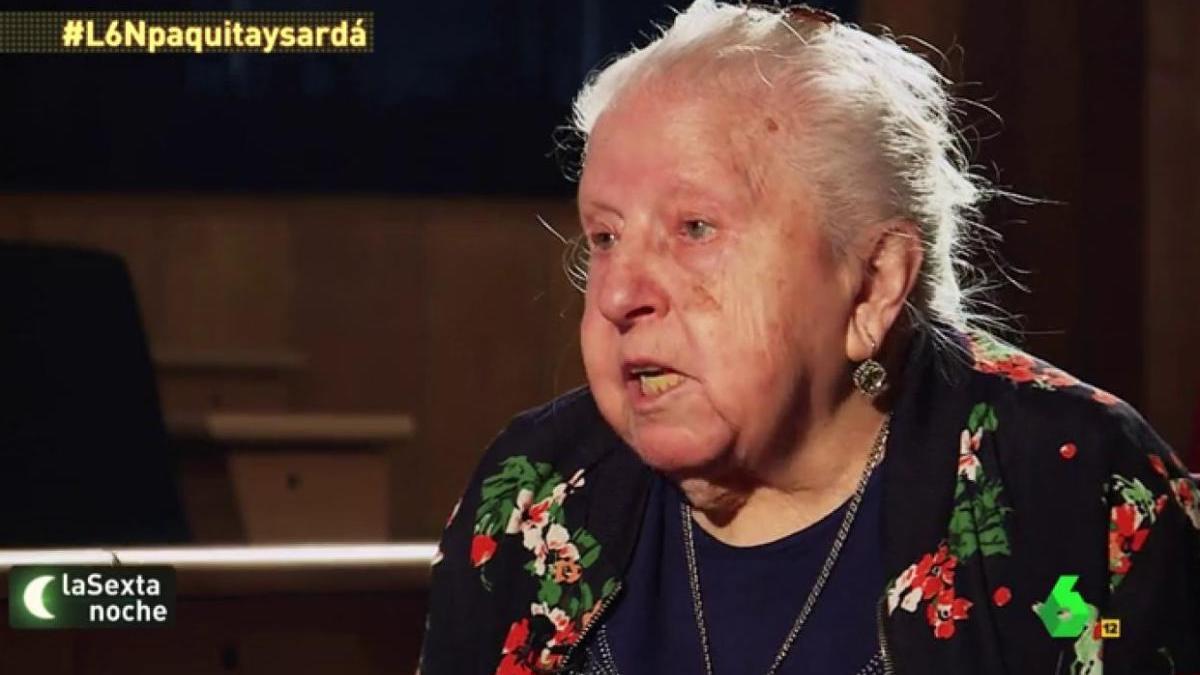 Paquita Martin, popularly known for her interventions in 'La Sexta Noche', has died this Sunday, November 8 at the age of 95, leaving behind an extensive legacy of mobilizations and protests, always with the intention to improve and protect the lives of the most vulnerable people.
The news of his death has been confirmed by the Communist Party of Chamberí. "Today a great person has left us, a communist. Paquita has traveled to be with her love and all the comrades who preceded her. Have a good trip, comrade! We will not forget you," the group wrote on its official Twitter account.
In January 2017, this nonagenarian pensioner appeared on the program 'La Sexta Noche' and answered the economist José María O'Kean when he analyzed the state of pensions. "Why do women have to have a lower pension than men? There are many women who have not been able to work and who have a widow's pension that sucks. Y I do not understand economics, but I do understand the economy of my house and I know how to live in the houses, "Paquita said clearly.
But that was not the thing, since when he was about to finish his speech, he took the microphone that Andrea Ropero was holding and sentenced: "I'm 91 years old, but I'm not an asshole".
The success of her appearance was such that the program invited this pensioner several times to intervene. Even she was interviewed by Iñaki López.