Paqui Martín teaches a workshop to convert damaged books into works of art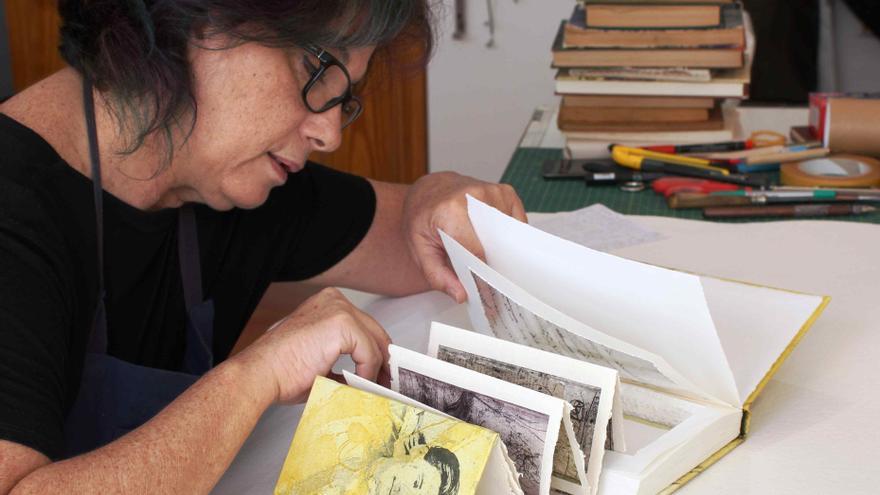 The visual artist Paqui Martín teaches at the Pérez Galdós House-Museum the practical workshop Read books, lived books, to give new life to damaged or discarded books and turn them into works of art, where literary texts are the starting point.
The free workshop, with limited places, is held on April 6, 9, 13, 16, 20, 21, 27 and 30, in addition to May 4 and 6, from 5:00 p.m. to 8:00 p.m. To participate, prior registration is required at the email perezgaldos@grancanaria.com. The activity is included in the April-Book cultural program organized by the Council of Culture of the Gran Canaria Cabildo to celebrate Book Day throughout the month.
The initiative of this workshop aims to promote a different approach to the book, preferably by Benito Pérez Galdós, to give it a new value.