Papers for immigrants in exchange for training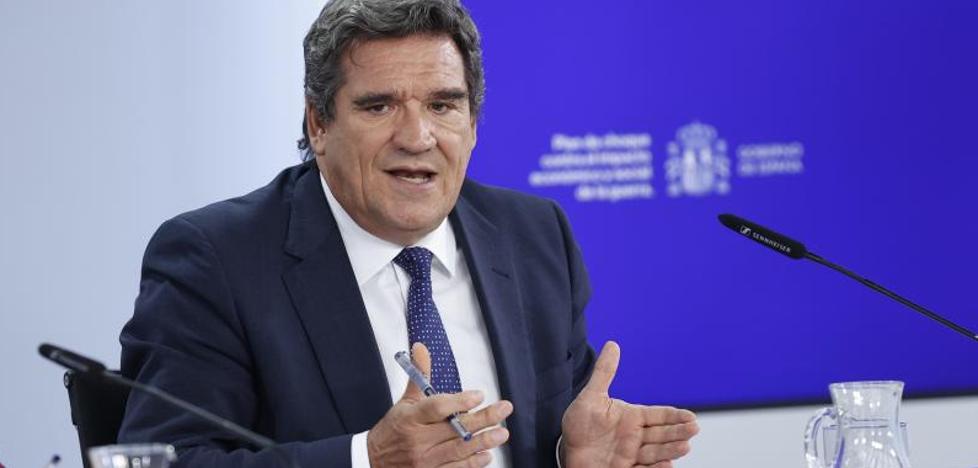 The Government approves the reform that facilitates the incorporation of foreigners into the labor market and grants them permits if they are prepared in deficient sectors, as well as allowing them to combine work and studies
Foreigners who are trained in sectors with labor shortages will have an easier time regularizing their situation in Spain. This is one of the measures included in the royal decree that the Council of Ministers approved on Tuesday to reform the regulations of the Organic Law on Immigration. Its ultimate objective is none other than "to modernize the migratory model so that regular and safe migration is promoted in all circumstances", since the current procedures in many cases are "slow and inadequate" and generate "prolonged periods of regularity, with high social and economic costs", as explained in the subsequent press conference by the Minister of Inclusion, Social Security and Migration, José Luis Escrivá.
The reform includes a new figure of settlement by training, which will speed up the regularization of migrants who want to train in particularly deficient professions. In this sense, a residence permit is granted for a period of 12 months to foreigners who have remained in Spain continuously for a minimum period of two years if they undertake to undertake regulated training for employment. The figure, inspired by the German 'duldung', can be extended for another 12 months.
Another important modification that is made to facilitate the incorporation into the labor market of people who are in Spain is to favor the permanence of students, increasing their chances of working and thereby attracting international talent. To this end, students are allowed to combine work and training, provided that they are compatible with the studies carried out and do not exceed 30 hours per week, and restrictions on the incorporation of students into the labor market after the completion of studies are eliminated ( Until now, a three-year stay in Spain was necessary to obtain a work permit). Escrivá estimates that it will benefit some 50,000 foreigners. The requirements for access to self-employment, which were "extraordinarily complex", are also modernized.
Likewise, the catalog of occupations in particular demand is "reformulated" "so that hiring can be generated at origin in situations that justify it due to the evolution of the labor market" and the seasonal (circular) migration model is "perfected", all This is accompanied by "an improvement in management by reducing procedures and making administrative burdens more reasonable," according to the minister. In this sense, the authorizations will be multi-annual and will enable work nine months a year for four years and this model may be used by any sector in which there is a shortage of workers.
less requirements

On the other hand, the figures of roots and family reunification are updated. In the case of labor roots, the pre-existing figure is limited for people who are in an irregular situation, but have carried out a work activity in a regular situation during the last two years and a new type of authorization is created that promotes the figure of confidant and the fight against the submerged economy through the accreditation of six months of irregular work.
Regarding social roots, the contract presented to request the authorization will not be valued for its duration, but for its adequacy to the Minimum Interprofessional Salary (SMI). In addition, this may be less than a minimum of 20 hours in cases where dependent minors are accredited and the reform also makes the possibility of presenting several contracts more flexible. With regard to family reunification, the reform creates a regime for the relative of a Spanish citizen who wishes to maintain their family unit in Spain and also relaxes the requirements for family reunification when they affect foreign minors, or people with disabilities or in situations of vulnerability. .