Pandemic and terrestrial | Babelia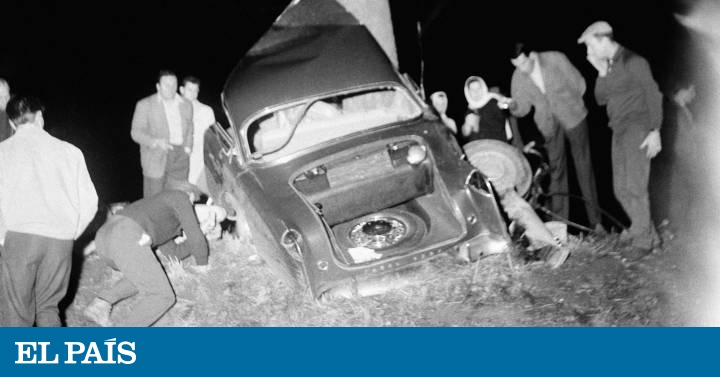 1. Deconfinements
For a while now, every Tuesday, when I usually start this column, I have spent a good time invoking the tutelary spirits of optimism: the volcanian Cándido, his teacher Leibniz and all the patulea of ​​the glass half full, although it may be from corrupt liquids. I am bored jeremiquear - "I am tired of my voice, the voice of Esau, my kingdom for a drink," said Stephen Dedalus -, but the unconfined crowds and political politicians do not help to see life in pink. And, to make matters worse, from time to time I make the mistake of listening, through the chain "in an incisive and dynamic style", to an individual in black who compulsively shakes his white hands while confusing journalism with his most profitable and Amarillista, making bitter what remains of the day. There is no time for optimism, therefore.
I choose for the title of this chair, deforming it, that of one of the most revolutionary confessional and formally impeccable poems written in Spain (but, alas, published in Mexico: Moralities, 1966) in the second half of the 20th century: 'Pandemic and celestial'. Its author is Jaime Gil de Biedma, who composed it around 1963, it seems that as a personal corollary to a discussion about love and its forms that he had maintained (he beats me with glasses in between) with his friends Jaime Salinas and Luis Marquesán, his lover at the time.
The poem, which is a comment to Banquet of Plato 24 centuries later, part of the distinction that was established there between the love that Venus Pandemos represents (that is, sexualized, "vulgar" love) and that of Venus Urania ("pure", spiritual love), "Celestial", which can occur between men); and echoes of the love poetry of Shakespeare and John Donne and, of course, of the tutelary shadow of the Prufrock of T. S. Eliot. In any case, my title is only intended to refer to the reality in which we bathed (the pandemic), while the death meter approaches the 400,000 deaths worldwide. And we keep counting.
2. Faulkner
The Chair (Universal Letters) initiative to publish a new translation (by Bernardo Santano) of Absalom, Absalom! (1936), one of the four or five masterpieces by William Faulkner. The edition has more merit if we take into account that the collection had already published 20 years ago the title in translation of María Eugenia Díaz: it is not frequent that the same stamp publishes new translations of authors with copyright valid.
The new improvement in more than a few respects those of Beatriz Florencia Nelson (Emecé, Alianza and RBA, corrected by Encarna Castejón) and Miguel Martínez-Lage (La Otra Orilla), although it irritates me, perhaps due to a pruritus of originality —and against of the Spanish and French translations that I know—, its author has decided to change on his own the powerful final knock I don't hate it (I don't hate it!) For the rather bland and cheesy I don't hate it! Furthermore, in the prologue to its edition, Santano, after dedicating two pages to record the, in his opinion, translation errors of the late Martínez-Lage, devotes a paragraph to affirm that said observations "are not intended to detract from the value of a work that, although it could be improved, is frankly meritorious ". Sometimes it is better not to be praised, especially if you are dead.
3. Camus
The last time something similar to some "complete works" by Albert Camus was published in Spanish were the five volumes of his works published by Alianza in 1996 in the edition of my admired José María Guelbenzu and in translations of unequal worth. As for the completeness of that edition, suffice it to say that its number of pages (about 3,200) is very far from the almost 7,000 of the edition of La Pléiade. In any case, Alianza, which has published Camus for several decades, will lose the right to edit it as of December 31 of this year. Gallimard and, above all, Wylie, have decided so.
Perhaps due to this circumstance and to speed up its exploitation and take advantage of the impetus that confinement has given the e-book, Alianza has just electronically published 15 "essential works" by the author of The fall. The news reached me almost at the same time as the announcement that Penguin Random House, according to Gallimard and Wylie's agency, will publish from 2021 "the entire work of the Nobel Prize winner Albert Camus, which includes unpublished texts." We will see what they mean by "totality", and if their editors (in DeBolsillo) resort to the old translations or not. Here, who does not run, flies. By the way, by when will Sartre emerge from the fucking purgatory in which the neoliberal Zeitgeist and its aftermath have confined him?
4. Classic
S. S. Van Dine (1887-1939) was one of the last great representatives of what has been called the "golden age" of the detective novel. Although in his youth he railed about commercialism, he was drawn to the economic success that British police novels achieved in the postwar period, and following the steps that Sherlock Holmes had set, he created one of the great hounds: Philo Vance, a cynical detective and sophisticated, cultured, elitist, gourmet. Van Dine found in Max Perkins, the editor of Scribner's (remember him played by Colin Firth in The book publisher, by Michael Grandage), to a publisher perfect and stimulating. In Spain, Reino de Cordelia has recovered some of Vance's adventures; the last one is The case of the Bishop's murders, which I have read with variable effort and interest in the last week. And it is that Van Dine was a milestone in his time, but I have to admit that his books are now police archeology.