Paloma Santamaría: "What a season Willy Toledo gave us!" | Culture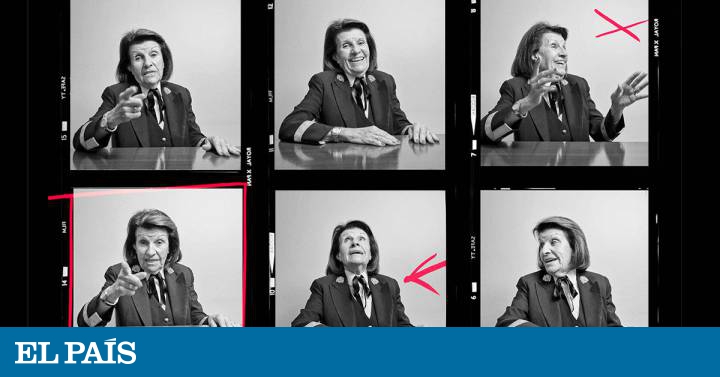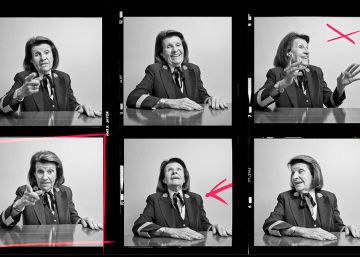 In Congress, a small town of 1,500 inhabitants, including deputies, police, journalists and stenographers, there is a person who does not need a last name. Everyone knows Paloma (Santamaría), who will retire in October, at age 72, after 36 years of service in the Chamber. He presented himself to the opposition of usher animated by his brother, a lawyer in the Cortes. "When I got married I had stopped working. It was another time … Then I separated, I had to get my two children ahead and life gave me another chance. " In Congress she met her second husband, also an usher. At home they are forbidden to talk about politics, although "home", for her it is what begins behind the lions of the San Jerónimo race: "That's where I leave my problems every day before going to work".
Question. "The deputies are human beings." What did he mean?
Answer. It is that sometimes you hear visitors say 'to see if we see a deputy closely', as if they were weirdos. They think they are different, but they are absolutely normal, with their political ideas, their problems, their concerns … And we can tell them right away.
P. What have you learned from politics and life surrounded by these 350 ladies and gentlemen?
R. They are many years and many people. For us, this every four years is like the first day of school, you have to learn the faces of all the deputies and start to know them. This is very special, it has nothing to do with work in a ministry. Here there is a lot of personal contact with very different people and that has been very enriching.
P. And do you have favorites, like the teachers in the school? Who made you laugh more in the House?
R. There are no favorites, but there are people with whom you empathize more and less. My deal with the deputies has been very good. But I never jump the line. When the ones from Podemos arrived, they all said 'treat me'. And I explained to them that it could not be, that they had just acquired a condition that is not that they separated him from me, because each one does his job, but they were "lordship". With Carrillo I laughed a lot. And Rubalcaba was very close, he knew this house very well. The day he passed away, many people from Ferraz came to tell me: 'What Alfredo talked about you …'. You take them honey. The part of the rally was known about Alfonso Guerra, but he was a gentleman and a great negotiator. Our tears jumped at both of us the day he left. There are deputies that hurt me a lot when they left. Others keep calling me, like Bonus.
P. Is it true that you know them by face and cogote?
R. (Laughs) Yes, by face and cogote. You have to know them from the front and the back because in the hemicycle you have them in front, but in the commissions, if you enter to take them something, they are on their backs.
P. What change do you think altered you more: the ban on smoking, the appearance of mobile phones, the arrival of new parties or the price of gin and tonic?
R. The gin and tonic is a myth. Quit smoking do not believe … then they had the offices. The revolution was the mobiles. Before there was a landline, the women of the deputies called, the message was taken and they returned the call from a booth. And the entry of new ones has also been a revolution. We were used to bipartisanship. The new parties brought young people who changed the pace of the house. They came with their backpacks, their trenkas … he remembered the faculty.
P. Something that has improved over the years and something I miss.
R. Before they went up without a paper, to debate. Someone was not understood, like Fraga, and with another you were dying of boredom, but they were going to try to change opinions, to convince. Now, they usually bring everything written. The first legislatures the preparation of the deputies was minimal; now they have two races, master …
P. And they bring bad companies? Who has mounted more fuss in the guest stand?
R. We had a very bad time of banners, throwing panfeltitos, which undressed … That (the irruption of Femen activists in 2013) was tremendous. One hugged a column, pulled her legs out and yelled at the policeman: Si If you touch me, throw me! '(To the hemicycle). Posada (Jesus, then president of Congress) reacted with a lot of cold blood. The deputies invite them and if we did a lot of control they complained about the frisking. But over the years we see them right away: 'that rides us today.' What a season Willy Toledo gave us! At first they came with the (claim) t-shirts on, but then they put them in the bathroom (the regulation prohibits "signs of approval or disapproval"). All the demands of the street end up coming here.
P. Would the times that you have traveled the M-30 (as you know the corridor that surrounds the hemicycle) give for a round the world?
R. As minimum. In that hall great pacts have been made. The activity there is frantic.
P. And do you think you should put a corner of thinking?
R. Well, that never hurts. To reconsider.
P. Will you write some memoirs?
R. Nooo The things of the House should not leave the House.
P. Material is not lacking, the ushers are probably the best informed people in the country.
R. Yes. We are invisible: they speak as if you were not there and all our papers pass through our hands. But the discretion in this house is total. I'm going to miss her so much. I have been very happy here.
. (tagsToTranslate) dove santamaría (t) season (t) give (t) willy toledo (t) veteran (t) veteran (t) usher (t) congress (t) accumulate (t) anecdote (t) honor (t) 36 (t) year (t) service (t) camera



Source link