Paloma del Río's emotional farewell at the Olympics: "I've been very happy"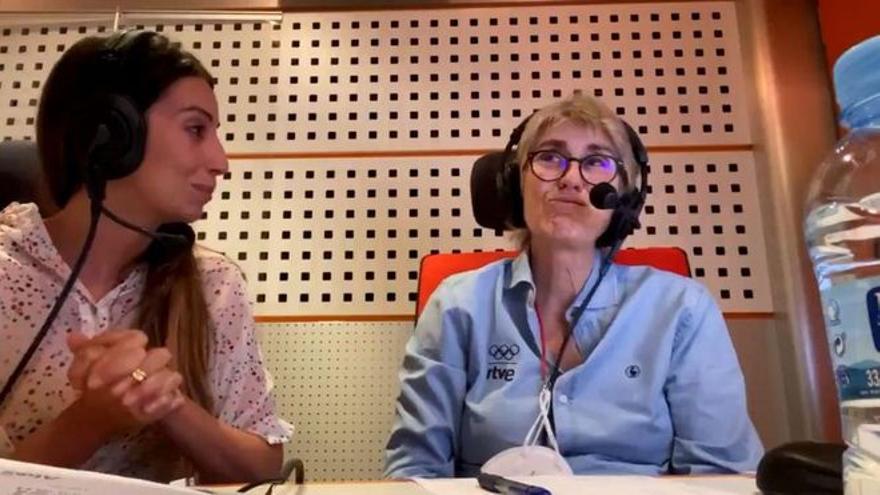 River dove the retransmission of the Olympic Games in tears. The journalist has said goodbye to the Olympics, possibly forever, as she hopes to be retired when the next ones are held in Paris 2024.
During the early hours of this Sunday, August 8, Paloma was next to Almudena Cid commenting on the final by rhythmic gymnastics teams. At the end, the former gymnast wanted to publicly thank him "the space it has given to minority and female sports".
"Thanks to you, sports have had a voice and place that we have to look at in the last pages of the newspapers and to which very little time is spent on the news. But you have given voice to many athletes, and we consider you to be the soundtrack of our lives. So thank you for everything you have given us, what you are giving us and what I hope you will continue to give us, "said Cid while he was unable to contain his emotion.
For his part, Del Río has not been able to hide his emotion either: "This is the last, except for surprises, retransmission of Olympic gymnastics that I am going to do. In two months we have the World Cup ... and I have the ceremony. But everything in this life begins, everything ends, and I have been very happy doing the Olympic Games. Very happy. I never thought that I would be in these circumstances and I just want to thank people for all the love they give me. If something has been worth the effort, go ahead ".