Palmira, the "gogó" of the public of 'Now I fall', broken by its cancellation: "I ask Antena 3 to perform a miracle"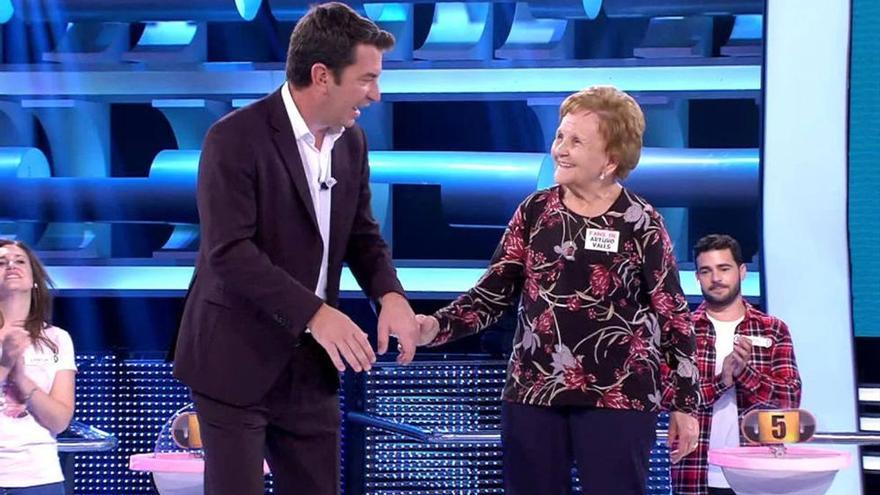 Palmyra, the most famous viewer of 'Now I fall', has published an emotional video on his networks in which he regrets the cancellation of the Antena 3 afternoon contest, which says goodbye today. The one known as "gogó" of the program, which has starred in numerous funny moments from the stands of the public, begins by saying: "I am sad because they have given me news that … It has made me sad."
"It seems incredible that Such a good program, which is happy, fun, with a good presenter …"Expresses the viewer, whose voice breaks." The presenter is a good person and he is very handsome. I love him as if he were my son. Sometimes I tell him that he is my 'Arturito' as if he were my child, because I adore him, "he assures.
"I do not understand that they have removed this program because the public liked it and I loved it. It was fun, happy and I would like that person who has thought about removing the program … I would like them to tell me the reason, if it is fun, it is cheerful, it has a good presenter … What else do we want, we have everything, with such a wonderful audience there is! Why did you remove it?", asks Palmira, who has been in public on numerous occasions.
Before concluding, Palmira praises Arturo Valls: "Therefore you love me. You have treated me like I was your mother and that's why I adore you. And I'll always miss you "."I only ask Antena 3 to perform a miracle, that they put the program, that they do not remove it, for me and for the entire public, who I know has an audience, has an audience, "she asks visibly moved.