Palacio de Los Olivos, the Spanish 'deluxe' olive oil that seduces abroad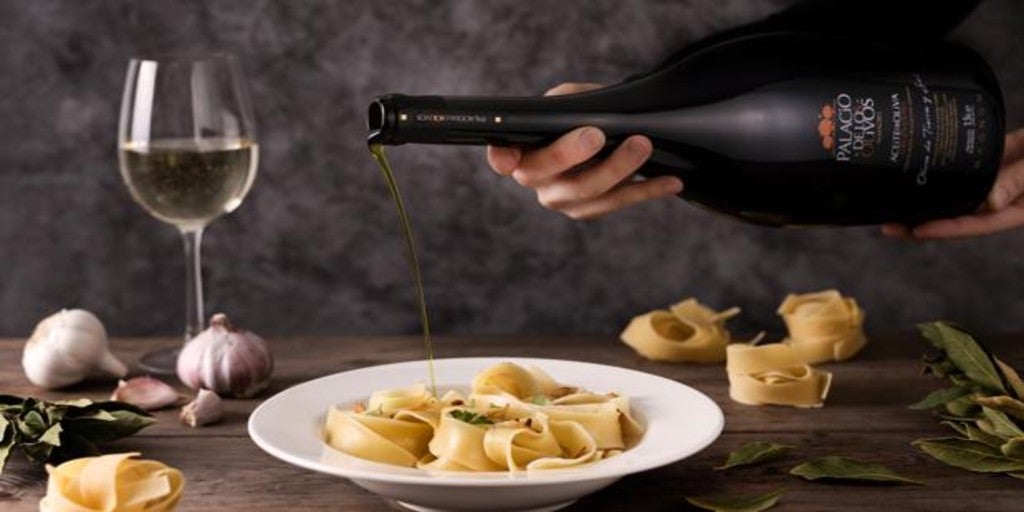 Madrid
Updated:
Keep

The spanish olive oil is living a great campaign. According to the declarations of the operators of the olive sector to the Aica (Food Information and Control Agency) collected by Cooperatives Agroalimentarias, the accumulated national production reached 1,385,240 tons beginnings of May. All this, with exports that in April maintained their rhythm (88,000 tons) and a forecast of stocks as of September 30, lower than the average values ​​(between 300,000 and 320,000 tons). They also have a lot of responsibility, success stories like 'Palace of Los Olivos' whose premium extra virgin olive oil in its Picual variety – the most widespread worldwide has reached first place in the 'EVOO World Ranking'". A position that he has not abandoned since the 2016-2017 campaign. Since then, this product has already added more than 120 awards.
In its Arbequina variety it also holds second place in the 'EVOO World Ranking' in 2019-2020. both are produced by the family business Olivapalacios, SL Of which the five Mora brothers are part, they make the most of the particular characteristics of the lands on which their 'Los Palacios' estate sits. Is about 280 hectares, of volcanic origin located in Almagro (Ciudad Real) and that are very rich in nutrients. What is ideal for growing olive trees of the 'Picual' and 'Arbequina' varieties. Both are very rare in Castilla-La Mancha.
The manager of this SME, Raúl Mora, has given some of the keys that make his oil unique: "We produce everything in our oil mill: these parameters allow us to make quality", has pointed out convinced that if they buy part of the raw material, the oil «deteriorates». In this sense, he has estimated the average production at between 300 or 350 tons of oil per year. «We got to bottle 700,000 gourmet bottles in a liter and a half, 500 ml or 150 ml format. For example, the half-liter one costs nine euros ", comments the top manager of this family brand who also mentions the importance of early harvesting. His work pampers from the care of the olive trees throughout the year, to the marketing of each bottle. A work that has earned them the 'Spanish Food Award. Best Extra Virgin Olive Oils, Fruity, Sweet Green, Campaign 2019-2020 ', awarded by the Ministry of Agriculture, Fisheries and Food.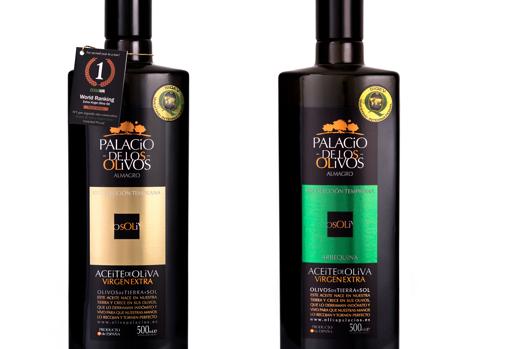 «The oil to be of quality, you have to have a good olive, collect it in due course, because if not, it absorbs many defects ", explained Mora. Just a third of its production stays in Spain, the rest are exported to 28 countries. Especially when Asian market (Singapore, Taiwan, China, Laysia …) and also to more mature markets such as the United States and Russia. "Asians are very knowledgeable, traditionally they have not consumed oil, but they inform themselves quickly and are very demanding," summarized the manager of Olivapalacios, SL who explains that a significant number of analytics and information on fungicides or pesticides are required of them.
About this year, Raúl Mora explained that despite the "Impact on the national market" From the closure of high-end hotels and restaurants by Covid, last year they have seen their sales grow in Asia: «We have opened a new market in Singapore», Has announced. Be that as it may, this family continues to promote this particular 'deluxe' oil at international fairs, which exhibits a rich track record.