Paddy Moloney, founder of Irish group the Chieftains, dies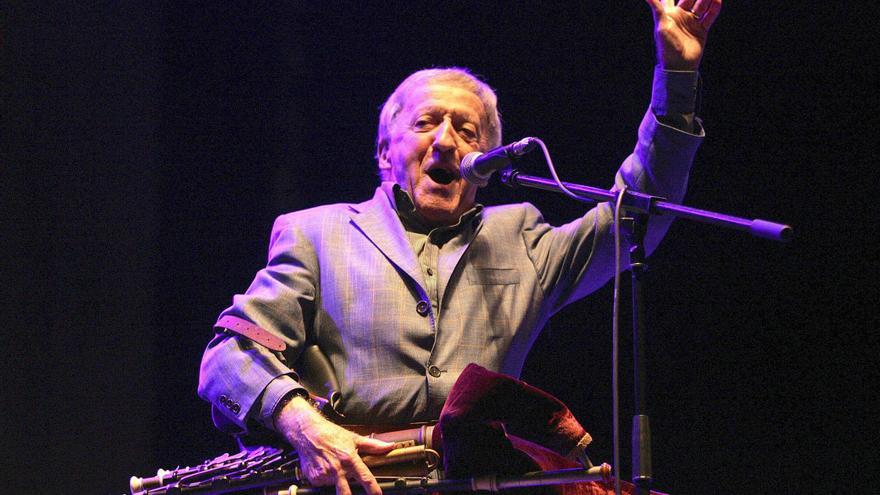 The Irish Musician Paddy moloney, leader and founder of the folk group The Chieftains, He has died in Dublin at the age of 83, his family reported on Tuesday.
The legendary artist, winner of six Grammy Awards with The Chieftains and a great master of wind instruments, such as the Gaelic bagpipes or the Irish flute, was married with three children.
He also stood out with the accordion and as a percussionist with the "bodhrán", as well as composer of themes for The Chieftains for the soundtracks of various films, among others "Braveheart", "Gangs of New York" and "Barry Lyndon".
Born in the north of Dublin, into a family of musicians, he started from a very young age to form different groups, with the intention of undertaking an evolution of traditional Irish folk.
He hit the mark in November 1962 by forming The Chieftains in his own home, originally with Seán Potts (Irish flute), Michael Tubridy (Irish flute) and Seán Keane (violin).
After several changes, the band consolidated in 1979 with Keane, Kevin Conneff ("bodhrán" -Irish drum- and voice) and Matt Molloy (flutes).
Along with The Dubliners and The Pogues, The Chieftains is the best-known Irish folk band in the world, having collaborated on dozens of albums with artists such as the Spanish Kepa Junquera and Carlos Núñez or with others as diverse as Mark Knopfler, Elvis Costello, Sting, Willie Nelson or Madonna.
Even the British The Rolling Stones dared to play a couple of songs, "The Rocky Road to Dublin" and "Jumpin 'Jack Flash", on The Chieftains album "Long Black Veil" (1995).
In 2018, the Spanish embassy in Ireland awarded Moloney the Commendation of the Order of Civil Merit.
With this award, granted by King Felipe VI at the request of the Spanish Government, he was recognized for the "invaluable work" carried out "around the world" to promote "Celtic and traditional music," according to the embassy in a statement.