"Paco's men" return to win back their faithful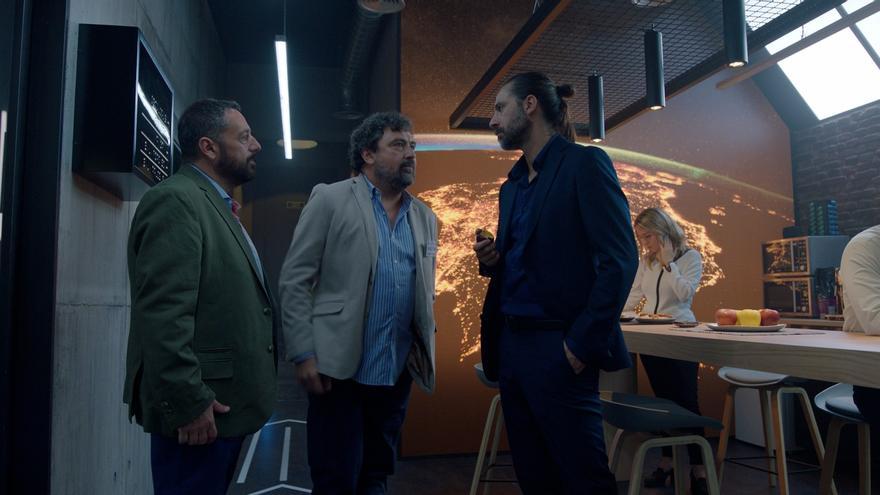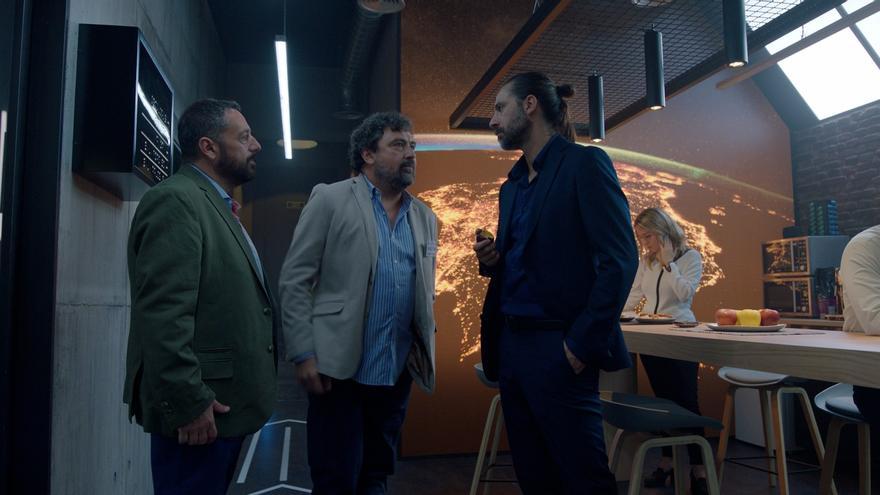 The same crazy ideas, the same clumsiness and the same humor, but in the days of Twitter, Bizum and other technological advances. 'Paco's men' are back ten years older with a clear challenge: to survive and endure in the era of fleeting series.
And it is that today it would be unthinkable to achieve what this group of policemen who formed the family of "los pacos" (created then by Daniel Écija and Álex Pina) achieved when they were released in 2005: 117 episodes and nine seasons.
"Long-haul series are already difficult. Consumption is much more immediate. With the platforms what you want is for the entire series to be there to watch it in two days (…) The demand, the audience's tastes have changed," he says to Efe the actor Pepón Nieto.
This Monday 10 will be broadcast the first of the new episodes, simultaneously on Antena 3 and on the Atresplayer Premium payment platform. However, this will only be an appetizer for fans who are not subscribed to the platform since they will have to wait to see the full season open. Meanwhile, cEvery Sunday, Atresplayer Premium will premiere a new episode and "later", reported the Atresmedia group, the series can be seen in its entirety on Antena 3.
And it is that 'Paco's men' have not returned to be a mere balm to nostalgia with two or three chapters of reunion. They come back convinced to stay and that they will have their space within the increasingly competitive audiovisual scene. "We have done two seasons of 8 episodes. They have not done that of experimenting to see what happens. They were very sure," says Nieto, who once again puts himself in Mariano's shoes.
Since the series disappeared, Nieto assures, the fan phenomenon "has been very insistent." "They wanted us to come back and they have remained faithful there commenting on episodes, posting scenes on YouTube … the truth is that it is a unique series and we are delighted," says the actor. So far they have shot two seasons, but they want to do many more, "without rest", tells Efe Neus Sanz, Rita in the series. When in 2010 they informed him of the end of the project, he says, he fell ill with sadness.
Since then, he has not felt as much love for any other role as he did for Rita. "For me, putting on Rita's shoes again, even if I'm a little different, more of a woman, has been the gift of my life," he says. "All of us who participated in the first stage were very marked because we made a group of friends who continue to be so until now, with a very intense relationship, who have continued to see each other and maintain friendship. It is not only going back with the characters but meeting the family again ", says Nieto.
Produced by Atresmedia TV in collaboration with Globomedia (The Mediapro Studio), the series has the original cast of protagonists led by Nieto, Sanz, Paco Tous and Carlos Santos, and will also feature the participation as secondary characters of some of the characters of yesteryear like Adriana Ozores, Hugo Silva, Michelle Jenner, Juan Diego, Mario Casas and Fede Celada. They are joined by new faces: Amparo Larrañaga, Amaia Sagasti and Juan Grandinetti.
The keys to an iconic series
What have been the keys to the success of "Los Hombres de Paco"? In the opinion of Paco Tous it is the mix of genres, since the series "fits everything": "Thriller, drama, tragedy, comedy …", explains to Efe. And his humor, which "has a special seasoning", inspired by "old Spanish comedians like Alfredo Landa and José Luis López Vázquez." We appreciate them very much and we like to spread ourselves with those old comedians (…) we have to give them that memory, "says Tous.
As Nieto adds, it was "a gazpacho of genres where everything came together and where in the same sequence there were tints of drama and comedy", something that generated "a hallmark of the series that made it unique".
And also, adds Tous, it has helped to play real policemen. "The police officers we meet and see on the street tell us that our series is more real than any other series that they have seen about police officers. Because in the series the police officers are either superheroes or they are corrupt" and they have the same problems as anyone: "They don't make ends meet, they have problems with their daughters …". "Los Pacos" return, they say, having matured. "They no longer admit so many crazy things. They cannot be in the position that they are being so stupid," says Nieto. However, among the new "packing problems" is an encounter with sellers of nuclear weapons and a close coexistence with Franco's mummy.