Pablo Pérez already wears the colors of Recreativo de Huelva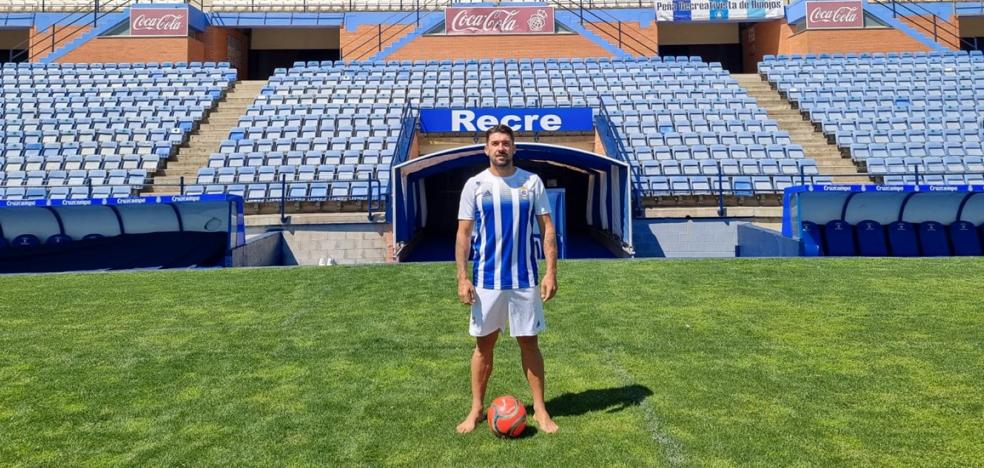 Beach Soccer
The Spanish international faces the challenge of leading the Dean with great pride and also hopes to train the women's team this year
A happy guy. Pablo Pérez already wears the colors of Recreativo de Huelva to fight for the Spanish League in two weeks, which starts the competition.
He will also compete under Nettuno in the Italian Serie A and the German Real Munster. The
Tank he always finds goals and he doesn't want his sports career to be diluted when he feels he still has time to go.
«For me it is something exciting after almost six years in Levante, I accept the challenge. I grew up with them. Now I'm going back to Recre, because I was with them in the Copa Andalucía », confessed the international with the Spanish team and European champion during the presentation of him as a player of the Dean of Spanish football.
«With Recreativo I was already top scorer and I scored the best goal of the competition in Andalusia, after that tournament we had conversations and this year it has already happened. I agreed to help them in the Spanish League, which starts in two weeks", recalls the man from Fuerteventura, who already knows what it means to score goals as a player of the
recreate.
«We have a new stadium in Huelva and I will surely help them with the women's.
I do not rule out that there may be collaborations with the football team», anticipates Pérez, who sees his end in the sand closer and closer, but who has not yet said the last word. Quite the contrary.
Paul wants more. And it goes with him
recreate.
It is true that he already glimpses a horizon where the goals are scored from the board and the advice from the band, but that will be seen.
«Everything that is to extend the career and link it with a future away from the playing fields. Or as a coach. I am leading the preseason», asserts the Canarian, who is eager for the ball to start rolling in Barcelona (first phase of the domestic competition). So, write down the name of Recreativo de Huelva as a candidate for everything.