Pablo Motos puzzles in 'El Hormiguero' with a monologue on resentment: "You have to banish him"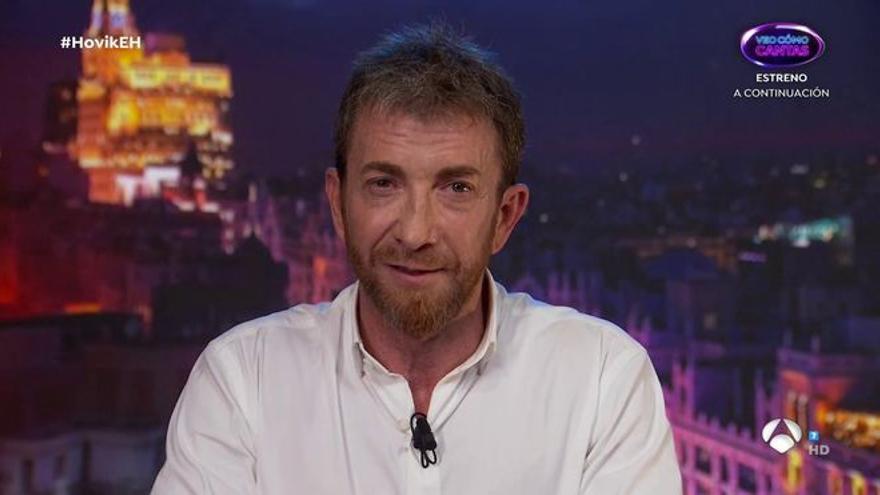 Pablo Motos left all the viewers of 'El Hormiguero' stunned yesterday when, in the final minutes of the show, he got up from the table to go straight to camera. The presenter explained that he was going to start a new section entitled 'Overdoing'.
During this new space, Motos wants to overcome "politically correct" on controversial issues: "I can not do more with the politically correct. I used to be outraged by this, but now I am bored. I get bored of complainers. I get bored of those who, without having a clue about life, dare to give lessons from the computer, "he began by saying.
"The time has come to do a catharsis and talk about life for real. Life is wild, it is unfair, it is cruel and it is not neutral, this is what it is, "said the presenter when the viewer still did not understand what he was doing." We have to have the freedom to be able to speak in public without having to edit mentally the conversation so that they do not give you a media beating, "he insisted.
"Do you know what they are after? They chase us to face, that we separate for everything, that we separate … because that is not how we think. Thinking is dangerous and you could change your mind, "said the presenter.
Then he already entered the subject to talk about resentment, the topic of the section: "The resentment does not harm the one who provokes it but the one who suffers it. Grudge makes us worse people. And all for what? What happened for us to take such a grudge against that person? Rancor or resentment is not always born from an offense received, "he reflected.
"You can hate someone with all the resentment in the world because they are better than you, the resentment that is born from envy, the bad mother who hides the rest of the resentments. Comparing to others when we lose is the source of all resentment"he added.