Pablo Motos asks Ayuso about the deaths from covid in the residences: "Each corpse was treated with affection"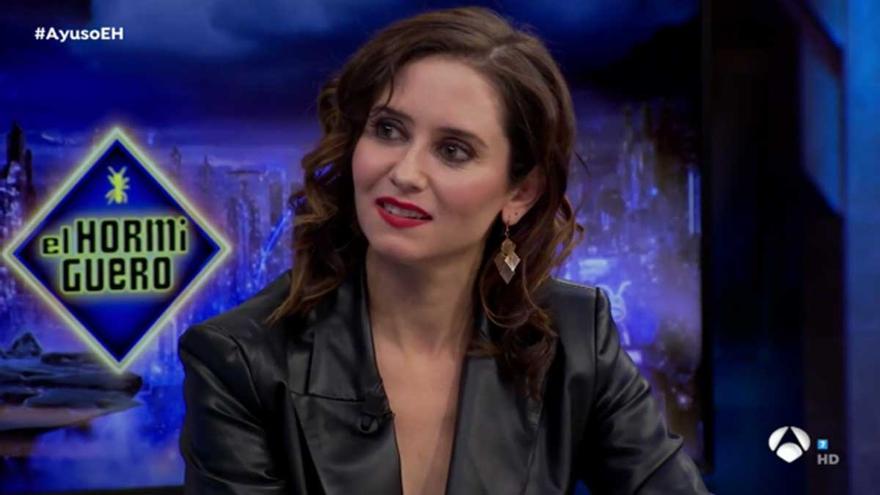 The visit of Isabel Díaz Ayuso on the set of 'El hormiguero'has not disappointed. The president of the Community of Madrid has answered all the current questions raised by Pablo Motos, among which the one referring to his controversial management of people killed by Covid in nursing homes during the beginning of the health pandemic.
"In Madrid each corpse was treated with affection, respect and with great pain. In fact, for them we have a plaque placed in the Royal Post Office, especially for those who died alone. So, opening that, what good is it? It is not true that there was abandonment, no matter how much they have taken it to court or wanted to politicize it. Time is showing that this is the case, "Ayuso said in his reply.
The leader also assured that investigation commissions have been overthrown throughout Spain, later adding that there has always "been a constant magnifying glass" on Madrid: "I am amused that what has not been done in other communities, is done here, and that they, depending on the autonomous community, allow it or not."
"You have to take into account that the density of the Community is not the same as other autonomous regions. Only in the Madrid Metro do as many travelers circulate as there are citizens of the Basque Country. It is not the same to manage the pandemic in one region than in another. We are 7 million in a very 'chiquinino' territory, "he argued during his speech.
Later, Díaz Ayuso assured that, chronologically, the Community of Madrid was the first place in Spain and third in the world in which the coronavirus entered, when the first confirmed case was diagnosed on the Canary Island of La Gomera at the end of January 2020: "When we reacted and took the step forward, because here nobody did anything, the virus had entered residences, houses, everywhere".
"What happened in the residences is the same as what happened in the houses, with the exception that there the geriatricians were the ones who decided the decisions that were made. I do not want an investigation commission to be opened to tell the families that the death of their relative could have been prevented because it is a lie. It is delving into unnecessary pain and because all the people who have died in Madrid have done so at the hands of a health worker, at home or in a residence. Those 15 days were a tsunami, "said Ayuso.