Pablo Martín Sánchez: "Although I move away in time, I always talk about the present"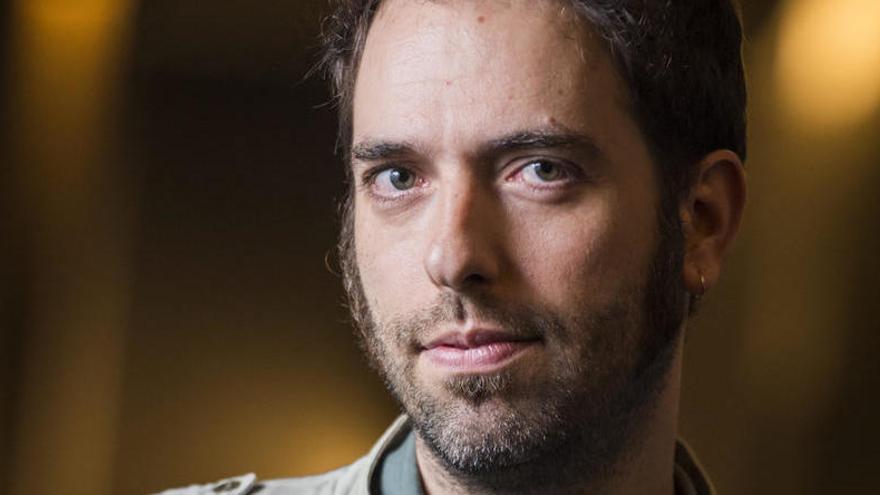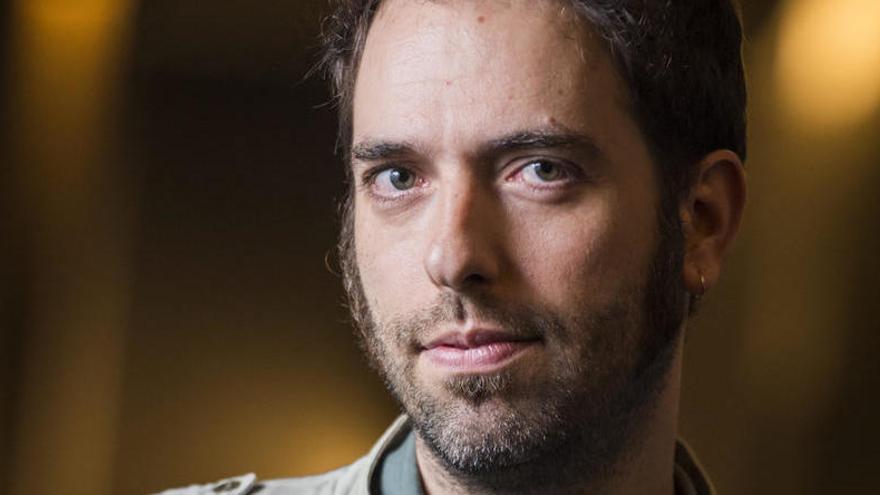 After more than eight years of work, the writer Pablo Martín Sánchez has concluded in 2020 his 'trilogy of the self' with 'Diary of a stubborn old man', a novel that takes the reader to his native Reus (Tarragona), turned into an apocalyptic city in 2066.
While in the celebrated 'The anarchist who was called like me' and 'Tuyo es el Mañana' he traveled until the end of the 19th century and the beginning of the 20th century and to the Spanish Transition, in March 1977, on this occasion bet on dystopia.
Whoever confronts these pages, published by Cliff, will enter a world that has lived through the Third World War, which recalls the SARS epidemics of the twenties of the XXI century, although the really atrocious one will be the 'marbrugo' epidemic that began in 2056 and will kill thirty million Europeans.
In an interview with Efe, Martín Sánchez explains: "Although in these three works I have moved away in time, deep down I'm always talking about the present, of what interests me now. "At the same time, he is convinced that" novels say more about the moment in which they have been written, than of the moment of which they speak, "with questions such as alterity, identity, shock of civilizations or allusions to the "procés" flying over these pages.
In the novel, its author relates that the Iberian Peninsula, in the summer of 2066, was being evicted due to geostrategic issues, while there was a group of people resisting it, elderly and mutilated mainly from war, entrenched within the walls of the Pere Mata Institute of Reus, an old asylum, where they have no electricity, no water, and no supplies.
The narrator is a writer of a 'factual florilegio' (a diary in which he writes down the most relevant events of each day), named Pablo Martín Sánchez, 89 years old, widower, and who will end up establishing a more than intimate relationship with a 52-year-old trauma surgeon who is also at the scene, Audrey Lourenço.
The novelist has been working on the play between 2017 and 2019, with a 'confinement' included in a Swiss cabin in the summer of 2018, to "have the feeling of confinement and seclusion and write almost in real time" as his character does, although, he needs, "there they made my food and they washed me the clothes".
At that time, he did not imagine "for nothing in the world that there would be a confinement like the one that happened this year ", and with the galleys already in print, he did not want to" touch anything, beyond including an allusion to a pandemic in the 1920s, and thinking that the text could be received in a different way by what is happening to us. "It specifies that in its history" the evacuation of the Iberian Peninsula has not been due to a virus that has been at its peak for some time, but rather due to a political issue. "
The interest he had when sitting at the computer was that all the action took place in a space, "with some very theatrically placed characters, in the old-fashioned way, concentrating in one place, and being able to bring out all that would be their fears "." Besides, - he continues - I liked to mix what would be a more narrative, romantic plot, a bit 'walking dead', with other more analytical, formal and aesthetic types of interests, with a reflection on otherness, show that idea of ​​how in unfavorable circumstances we tend to try to protect ourselves and see the other as an enemy, instead of seeing him as a way out and a help ".
Describe, Martín Sánchez deepens, "how we become one in front of outsiders. How some are left outside and others inside, because some of us have reached a place before others, which is still the history of humanity. There was a day when some Africans arrived first in Europe and now we Europeans tell other Africans that they cannot come. "
Despite the themes that the work deals with, some of those who have read it have commented that it approaches Pablo Martín Sánchez from 'Ficciones', his first book of stories, with "very hooligan" moments and in those who show that he has had a great time, being "playful, with self-irony included". With appearances, for example, by the protagonist of the Estopa song 'La raja de tu skirt', or cameos by illustrious Reus people such as Andreu Buenafuente and soccer player Sergi Roberto.
Asked about new projects, he jokes that, according to the book, Pablo stops writing in his early forties - he is now 43 - and will not return to the blank page until after eighty. "I don't know, I want to be surprised. I want to go back to the story. It would seem like a nice cadence to have a book of stories, three novels, a book of stories, three novels and so on until I die ... ", concludes the writer.