Pablo Larraín: "I only understand cinema as a fireball" | Culture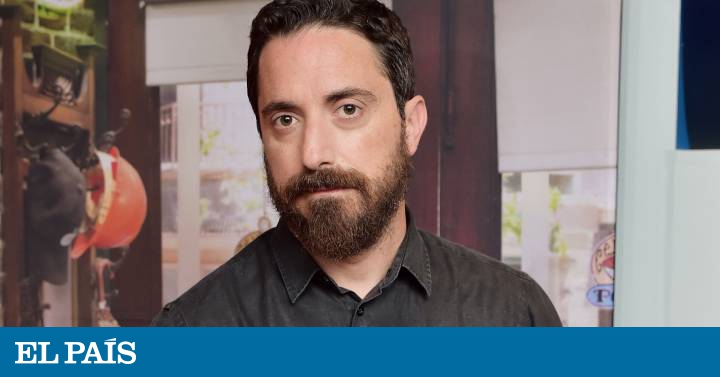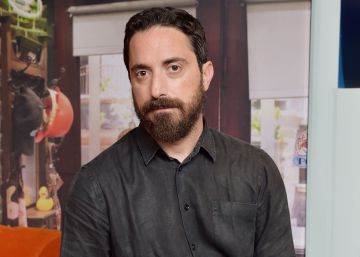 Ema raises a flamethrower to the sky, and fire, a tongue of fury that illuminates everything around it, is trimmed in the darkened sky of Valparaíso. Ema is a young dancer, paired with the choreographer and director of her company, Gastón, older than her. They have returned to the social services the kid they had adopted, for their savage behavior; The marriage is breaking down. Between the reproaches and the desire, between liberating sex and dances of reggaeton in the middle of the street, from chaos and destruction to the purest love, that path moves Ema, which opens in Spain next Friday, the eighth film of Pablo Larraín (Santiago de Chile, 43 years old), the author of Tony Manero, No, Jackie or Neruda, and that matches The club in which it takes place in Valparaíso, in the speed of its execution and in that coldness that emanates from the screen in the most untimely moments.
Friday afternoon in Spain, mid-morning in New York. The filmmaker is awakened by the phone call. "I was working late," excuses his sleepy voice. For the first time, Larraín has abandoned generations older than his own in his cinema to turn around and observe young people. Ema (Mariana Di Girolamo) radiates fierceness in her twenties, does not move, percudes; Gastón (Gael García Bernal) does not seem to find his place in the relationship nor does he understand what is happening. At one point, the choreographer, foreigner, his dancers call him a "tourist artist"; In another, your partner ensures that he is an intense one to constantly praise. A possible reference to filmmakers? Larraín is laughing out loud: "It is not like that. Well it could be. Because the tourist also sees different things that are ordinary for the locals. " On the generational change, Larraín feels that it was a "very big challenge". "They are grown and educated people in this century, and those of us who made this movie are from the last century. We have approached a very different sensibility about family and society through cinema. It has been a brutal learning process. " Larraín confesses his admiration for them: "Their operating codes are different, very powerful and innovative. It is, by the way, the generation that has put the fight against climate change on its shoulders and has led the social outbreak in Chile since October 18 ".
That outbreak, which has turned the whole country upside down, also caught the filmmaker by surprise. And although Ema contain clues about the future (starts with a traffic light plane, a normative instrument par excellence, on fire), insists: "In our culture certain signs were noticed, although in no case I saw it coming. I did not have the premonition. Like the rest of Chile, I woke up that day. There may be connections from the movie, in their way of facing society with elements such as fire, but because that generation is like that. Chile moved collectively, I can not arrogate anything. "And the same goes for its protagonist Ema:" His behavior will surprise some viewers, accustomed to modeling cinema. I have never dared to judge a character. What interests me about Ema, which is by far my work that has generated the most controversy, is that it operates in each viewer according to the biography of that viewer. Everyone judges based on their ethical and aesthetic canon. It's a very valuable thing about the movie. "
Because Larraín has never militated in a normative, evangelizing cinema. "I only understand the cinema as a fireball that manages who is watching it." The Chilean director trusts the viewer's sensitivity. "That he knows that Humanity is at risk, and that is why he fights for a change. Ema It is told from the point of view of a growing woman, who matures, who does things that some may not understand, who learns what kind of life she wants to have, forges her identity. For me, cinema is desire. "
The story was born from the director's interest in reflecting new families, and the obstacles that exist in Chile to shape them. "In my country, Sename, the National Service for Minors, articulates adoptions. And they created the ranking of suitability to assess the parents who wish to adopt, a measurement that showed all the different forms of discrimination in the system. The concept of suitability implies discrimination in life. " Ema You hear: "The system is made to eliminate people like you," and that applies to both adoption and much more. "Luckily, that is changing in Chile, because the important thing in a family does not matter if the parents are heterosexual or homosexual, but if there is love and care. Historically there have been all kinds of families, not only those of father and mother." And Larraín laments: There will always be someone who self-pleases to represent the system, the moral, which is ridiculous. "
In a moment of footage, reggaeton explodes. For the choreographer, "it is jail music, not to think; it causes the illusion of freedom, when it really means falling asleep in defeat." For the dancer, "it is a happy dance, of course sexual, because if orgasm is life you can dance." And for Larraín? "I did not have much interest in reggaeton, and during the filming I was seduced. It is an insatiable rhythm, it gets into your body. And it is a music that when you dance it takes you the best and the worst, it portrays you, reveals a layer of the personality that is only taught when dancing. " And he returns to the beginning of the conversation: "An artist should not have a fabulous opinion of himself or dare to lecture the audience. His job is to stage ideas, desires, characters and problems."
Side by side with Stephen King
Pablo Larraín is in New York preparing the filming of the series Lisey's story, based on the homonymous novel of Stephen King and scripted, in an exceptional fact, by the same writer. "When they offer me an external material, I am attracted to enter unknown areas with fascinating stories. They are born far away from me and I approach them." About the series, he says, being careful with confidentiality contracts, something else: "Television is the same throughout the world, beyond language barriers. In this series, psychological terror and drama are mixed in a grounded story in memory, in how a woman [Julianne Moore] face the world after the loss of her husband [Clive Owen]. They are new materials for me, fascinating narrative codes to which I have to adapt, and in which I must seek my voice. That process has been a great challenge. "