Pablo Iglesias denounces Eduardo Inda again: "He accuses us of very serious crimes and Ana Rosa in silence"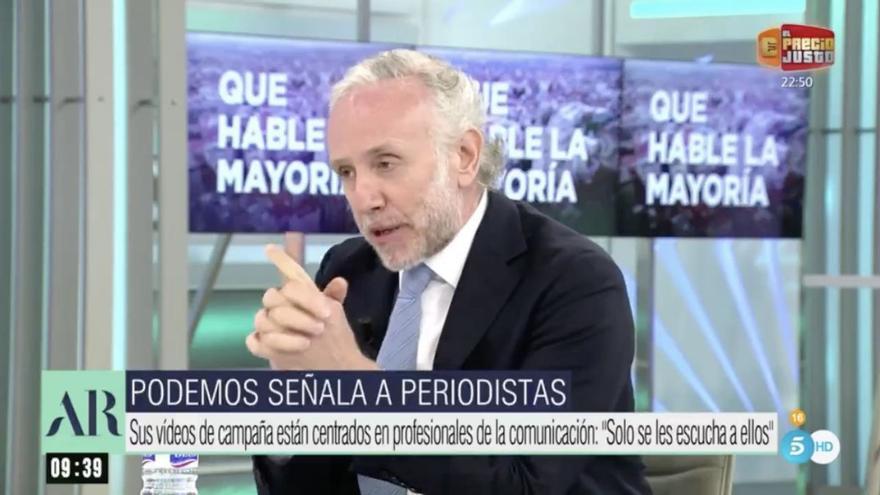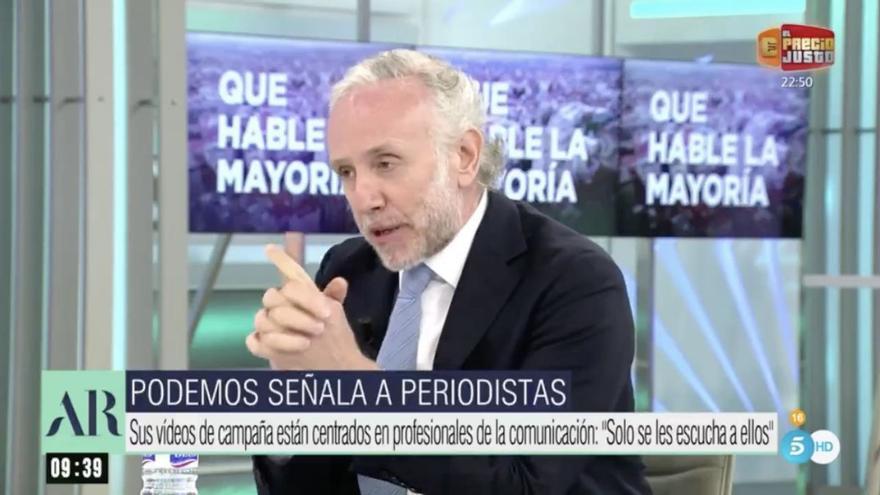 This morning, Ana Rosa Quintana has started her program attacking Pablo Iglesias By el video promoting the candidacy of Podemos to the community of Madrid in which several journalists appear. But, in addition to the presenter's editorial, the issue has been brought to the discussion table, where she collaborates Eduardo Inda. The journalist has once again disqualified both Iglesias and Irene Montero.
"When I call Irene Montero and Pablo Iglesias riffraff, I am not insulting them, I am describing them", Inda has defended itself, which then brutally attacked both: "People who point out journalists, who ask that an innocent person like me go to jail, are mobsters. It is rabble, rabble is what it is. "
"Someday the media will have to reflect on what the promotion of this character, of his party, has been in the last seven years, when it is an undemocratic party, financed by two dictators. For the Venezuelan, who murders dissidents, and financed by the Iranian dictatorship, who hangs homosexuals and stoners women, "Inda has expressed very vehemently.
The tertullian finished his reflection: "Someday, the profession has to make the reflection of why has this character been given so much court and he has been forgiven for so many misdeeds and undemocratic atrocities".
Pablo Iglesias' response has not been long in coming, which has announced that it will denounce Ana Rosa's collaborator again. In addition, the former vice president has criticized that the presenter's permissiveness: "We are going to take legal action against Eduardo Inda This is why he said today in The Ana Rosa program. The silence of the presenter while, between insults, she falsely accused us of very serious crimes, simply reveals what the media far right is, "Iglesias wrote on his Twitter account.