Pablo Iglesias boasts that Labor "is already dismantling" the labor reform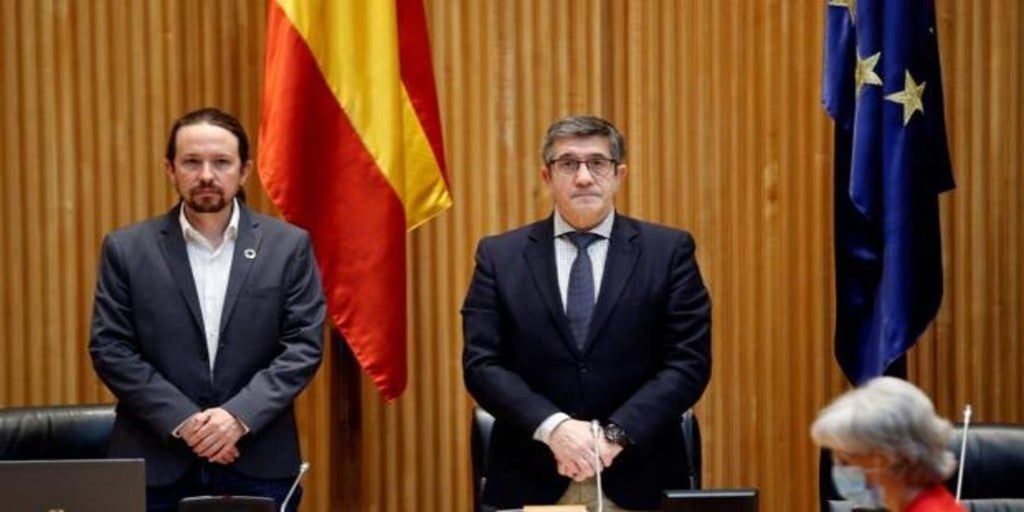 MADRID
Updated:
save

The second vice president of the Government, Pablo Iglesias, boasted this Thursday that the Minister of Labor and Social Economy, Yolanda Díaz, is already "dismantling" the labor reform "without breaking the social dialogue" and guaranteed: "We will continue doing it". Iglesias responded in this way to the PP deputy Mario Garcés in his appearance before the Congress Commission on Social and Economic Reconstruction, when he asked if the Government would repeal the PP labor reform in its entirety.
Last week, the agreement between the parliamentary groups of the PSOE, Unidas Podemos and EH Bildu for a "complete" repeal it was specified hours later by the Socialists referring to the government agreement between the first two forces, which does not include that adjective. But the following morning Iglesias interpreted that, not to speak of partial repeal, "repeal of the labor reform" implies its total annulment.
"Of course, the left forces will agree on the repeal of the labor reform ... But if it is in the government agreement," said Iglesias, referring to the controversial signing of an agreement between the three parliamentary groupsI to repeal the reform before the end of the state of alarm and the rectification of the PSOE.
However, Iglesias has said that the Minister of Labor, Yolanda Díaz, is "dismantling" that reform "without breaking the social dialogue."
And he has also asked the PP to "be prudent", because, he has told them, "they are a party founded by several ministers of a dictatorship who committed ignoble crimes and traveled a different path and with absolute impunity."