Pablo Hernández de Cos, elected to preside over the technical work of the European anti-bubble authority | Economy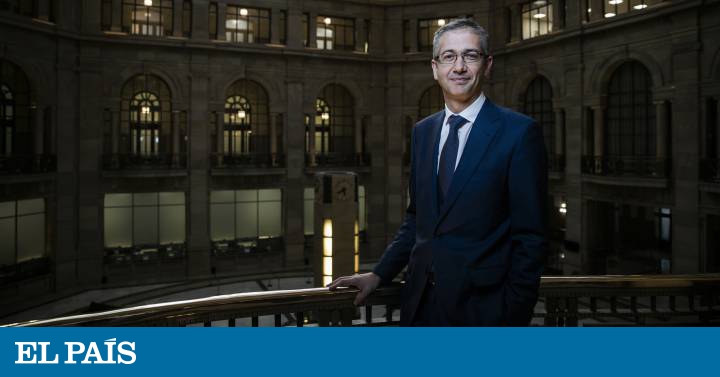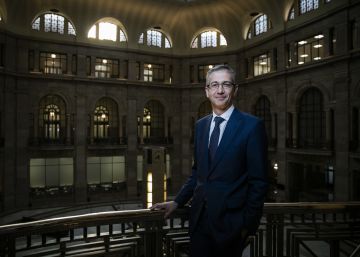 The governor of the Bank of Spain, Pablo Hernández de Cos, has been elected president of the technical advisory committee of the European Systemic Risk Board (ESRB). The Board is the equivalent to the body created in Spain to detect and prevent bubbles, the so-called Macroprudential Authority. It is an organ designed in the heat of the crisis to warn and stop financial risks. And it is within the architecture of the ECB, although it involves many other authorities such as the European Commission, the EBA Banking Authority or the ESMA, responsible for overseeing financial values ​​and markets.
Among the powers of the ESRB, it can issue alerts or recommendations on identified risks, explains the note from the Bank of Spain announcing the appointment. It also monitors and evaluates the decisions that each EU Member State has taken to avoid the formation of financial imbalances. The technical committee is a permanent structure that meets every three months and does the preparatory work for the meetings of the steering committee and the general meeting of the ESRB, chaired by Mario Draghi due to his status as president of the eurobank. The position assumed by Hernández de Cos has a mandate of three years that can be renewed. He also replaces Philip Lane, member of the ECB board and considered one of the leading European experts in monetary policy.
When Román Escolano, then Minister of Economy of the Government of Rajoy, proposed Hernández de Cos as governor of Banco de España, his idea was very clear: now the most important decisions are taken at the highest European level, and it was vital for the interests of the country to appoint someone with the ability to influence. The Spanish supervisor had lost weight in that a good part of his powers had gone to Europe. But I had an opportunity to be relevant if I was able to influence European decisions. A year has passed since the appointment, and the facts seem to agree with Escolano. In a relatively short time, Hernández de Cos has taken the reins of two outstanding functions. One is the chairmanship of the Basel committee, the institution organized by the central banks that sets the global supervision standards for all banks. And the other, although of smaller dimension, the one that was announced yesterday.
Already when in March of this year he was elected by vote for the chairmanship of the Basel Committee, the governor then said that it was not a reward for his work, but it was a recognition of the important technical work performed by the Bank of Spain in meetings of international organizations.
(tagsToTranslate) pablo hernández de cos (t) choose (t) preside (t) work (t) technical (t) authority (t) antiburbuja (t) European (t) european (t) governor (t) bank of spain (t) advisory committee (t) (t) european board of systemic risks



Source link