Pablo Díaz runs out of the 'Pasapalabra' boat for a word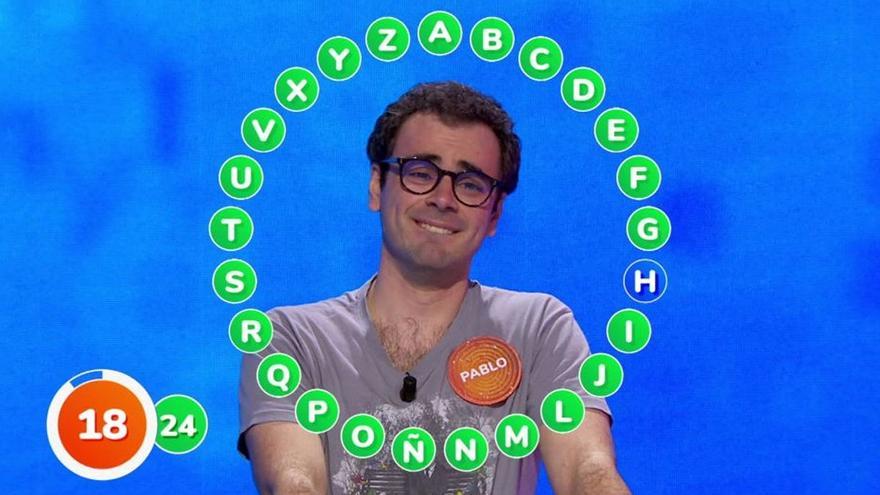 Pablo Díaz has touched the millionaire jackpot of 'Pasapalabra' with his fingers. Antena 3 had primed the delivery of this Thursday, February 25, with a promo that led many to interpret that the popular contestant was going to get the long-awaited award, but finally it could not be.
The violinist accumulated 24 hits in 'El Rosco' and he still had 18 seconds ahead to hit the 'name of the Carthaginian military man of the 2nd century BC nicknamed' the great 'and supporter of peace with Rome' that remained pending, corresponding to the letter H. Thinking I knew it, Pablo has begun to cry and has spread his emotion to the audience on set, which has begun to applaud.
However, the letter has been illuminated in red after Paul gave his answer, thus remaining without the jackpot that already amounts to almost 1.3 million euros.