Pablo Díaz reappears in 'Espejo Público' and reveals what the 'Pasapalabra' pot has been spent on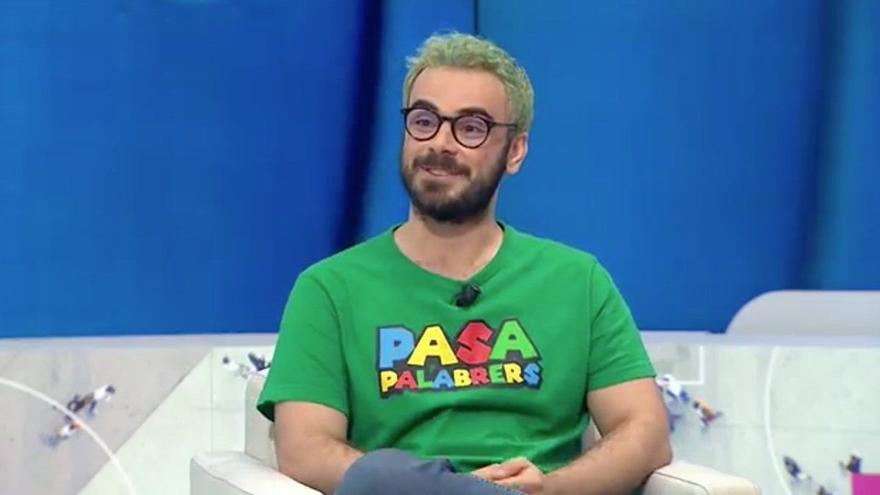 Pablo Diaz has reappeared on Antena 3 almost a month after having won the millionaire jackpot of 'Pasapalabra'. The young musician managed to complete the rosco after more than 200 deliveries and won the prize of 1,828,000 euros that has already begun to spend, as revealed yesterday in 'Public Mirror'.
"I invested the first euros in my hair dye" said the former contestant, who now has green hair. But beyond the jokes, the contestant revealed what he has started to spend the money on: "If you can believe it, the first thing I have spent it on was a Nintendo 64 and a Nintendo Switch" he revealed.
"I play those games very fast and I wanted to try them a little bit and that's why I bought it. But now in more serious things, I want to use it to help my parents, so that in the economic field they do not have problems" he confessed. In addition, his big dream is to become independent: "Not many people my age can say, I can buy a house."
However, Pablo has had to deal with the Treasury taking a good slice of the prize: "It represents 43% in the community of Madrid. About € 800,000. I keep 1 million euros. I hit a song in my teeth "he affirmed." I really like Madrid. I am looking buy a house, the rent is very expensive and if you can have money to buy a house it is a good investment, "he added.