Pablo Alboran: "When I write a song I try not to get tired of myself, and it is not easy"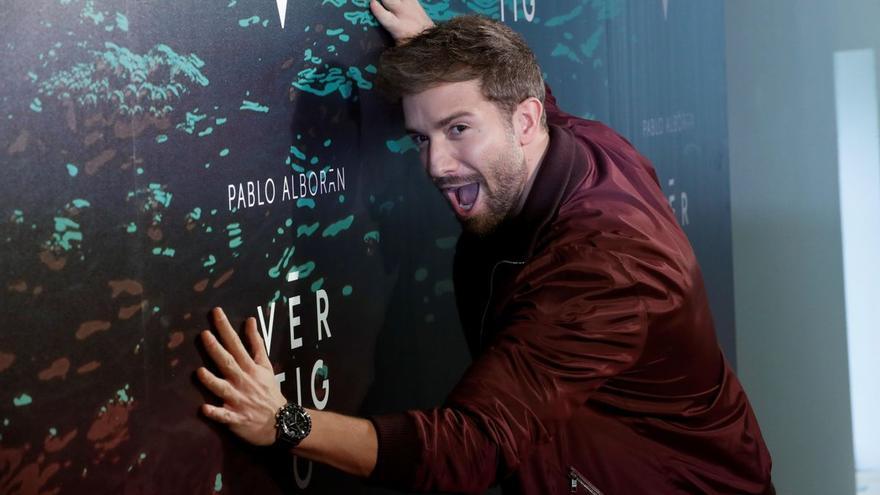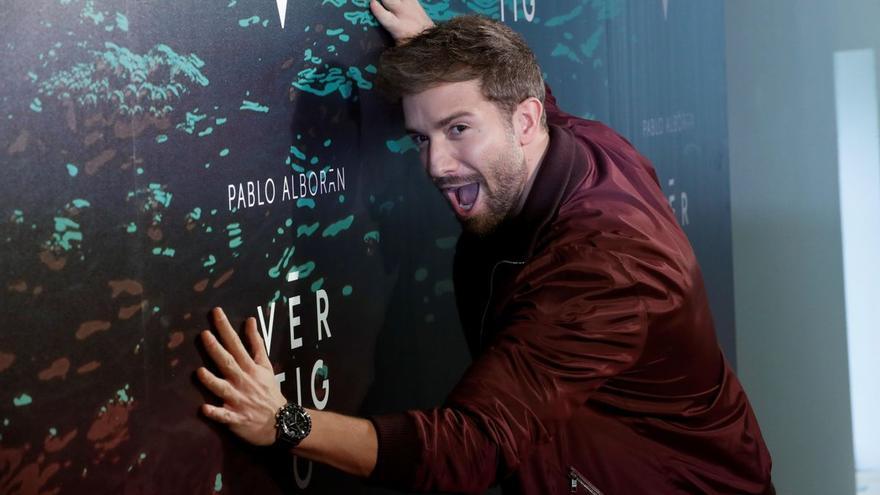 I composed and recorded it during the pandemic, at the worst moment of our lives; the most vulnerable, rare and unique. It served me as a kind of refuge, which music has always been for me. I don't know if the album is festive, but there is a desire for people to have the best time they can live at the concerts.
-The 'vertigo' of the title song has to do with a personal relationship, but it is easy to associate it with feelings like those of this era of covid-19.
It is how beautiful it is, that it is tremendously subjective and can represent different things for each one. Vertigo reminds us that we are alive, that we are not immortal, and that is something that the pandemic has reminded us of. That feeling of adrenaline, that everything is moving and that you should try not to lose your balance. That is what life is: loves, pains, sorrows, problems, work, life, health … All are factors that can unbalance one.
-Although you work with electronic 'tempos' and with Latin rhythms, is your essence in ballads?
My essence is to sing about life, love, feelings …, and the ballad is the place where I feel most comfortable, do it better or worse, because it allows me to get emotional perhaps in a different way. But that doesn't mean that I love bachata, or samba, or bossa nova, which is one of the first styles I learned to play with the guitar. And I am passionate about flamenco. In the end, I sing to the emotions. There is my essence.
-The album has a certain conceptual air, with those interludes between the songs. Is that a problem when presenting it live?
No, the live show is another film, closely linked to the album, but different. That has always happened to me: live you can sing the same songs and I am the same person, the same composer, but seeing the artist on stage is something much more personal and truthful. The live show helps me give another vision to the songs. With the scenery, the musicians and the audience another energy is created. This is not a concept album, but we do intend to put people in a bubble so that they can dream a little through the music and the fact of being together.
-There is a subtle influence of Arab music in his music: in 'Si habieras quer', from the new album, for example. Growing up in Malaga, did the stations from Algeria or Morocco reach you?
Yes! It is true, many times, when I pass to Mijas, the radio catches Arab stations, and it is true that more than once I have stayed in that tuning for a long time and have even recorded it. It's only when I go through that stretch, and it's super cool music. Then I discovered musicians like Natacha Atlas or Khaled. My mother was born in Morocco and there I also have an influence from Arabic music, and French. Also from the Portuguese: the melismas and the way of improvising by Dulce Pontes, which has to do with Arabic music and flamenco.
-What remains of the 'chanson'?
Brel's themes and Aznavour's voice: masterful, unmistakable. And Zaz, with whom I worked and who led me to another type of French music, the 'manouche'.
-The adjective 'intense' is usually applied to his music, something that also happens with Pablo López, his friend and also from Malaga. Is there a mutual influence?
All my colleagues influence me, because I am lucky to be friends with them. Everything that is done with the heart has to influence you, and what Pablo does has a lot of heart.
-Would you say that your goal is to make timeless songs or reflect a moment?
When I write I write it for myself, and the goal is that my first impressions are good. I get carried away. It is a process that is alive. When I make a song I try not to get tired of myself, and it is not easy, because I get tired of myself very quickly. Above all, I try to capture an emotion other than the previous one, and experience it first. And then I do try not to fall into clichés. In ballad it is very easy to fall into the typical arrangement, string, guitar … That's why I like Arabic music, which uses quarter tones, and fado, which is a very intense style, and that word I I use it positively. All that can make the song last longer, although that is no longer in your hands.
-Last year he had to speak with the declaration of his homosexuality. Lately we see cases of aggression, but also strong waves of rejection. Are we going to get worse or better?
I would not know how to answer that, the truth, because there are many things that influence. The moment we are in is very sensitive and things can come in a very different way. But we must continue to denounce injustices no matter what happens, and live as long as you live. I do not know if we are going to get better or worse, but that is the way to go.
-Are you an artist afraid of strident headlines, your phrases taken out of context that could set the networks on fire?
I am not afraid of social networks, because throughout these ten years I have already seen that no matter how much you try to say something or talk about something else, then the networks follow another path. But it is time to defend the positive side of the networks, which also have it. Information can be given in many ways, and above all you, journalists, who have the greatest responsibility, in the face of the various roads that you have in front of you must fight for what is yours on a day-to-day basis, just like me in the world in the that I'm into, the music industry. Afraid? No, fear of death, of illness, of mine leaving. That is what I am afraid of.
-After this summer tour, how do you see 2022? With tour in a big way or is that now at rest?
It is at rest. As Latin Americans say, right now we are going one day at a time. I like this expression because I think it fits the moment we live in. The idea now is to finish this small but intense and grateful tour, greatly appreciating the efforts of the people to support the music at concerts and festivals. People know that culture is safe, but it is a difficult time. After Porta Ferrada, I have two more concerts left, and we'll see what happens next year.