Pablo Alboran: "There is more morbidity in pain and darkness but we must reposition love"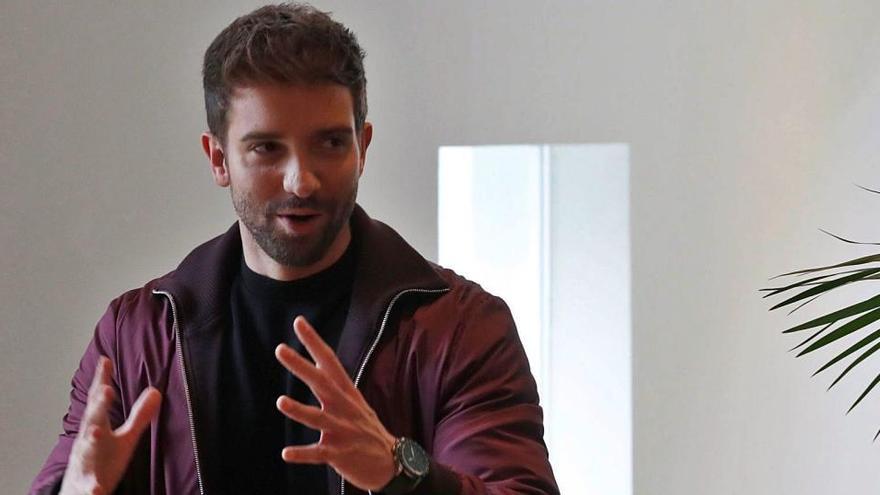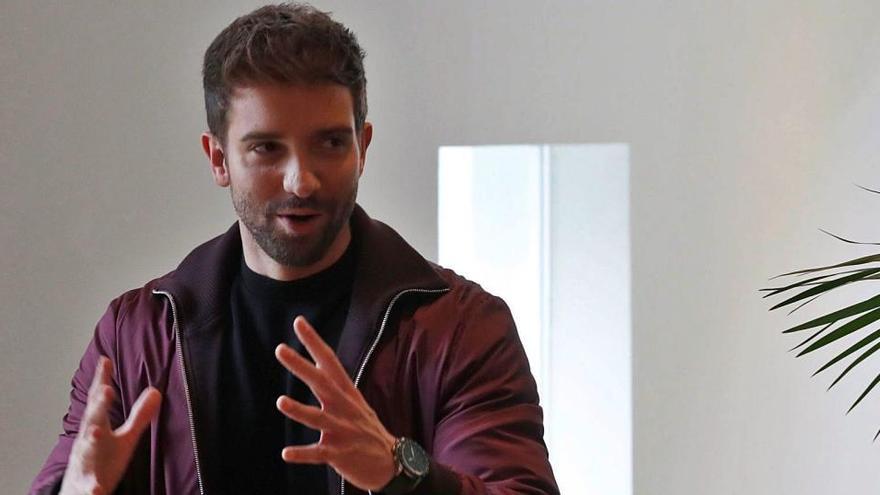 Pablo Alborán launches this Thursday his new and long-awaited work, 'Vertigo'. Created in part during the pandemic, Alboran recognizes that the confinement, which happened in Benalmádena, has helped him realize "the things that you have around you that have not moved, that are key in your life." Cautiously, but very excited, he hopes his music will entertain in these troubled times. "It's all I want ", recognize.
With the nerves of a musical launch, but simple and close, the Malaga singer Pablo Alborán chatted on Wednesday with La Opinion de Málaga, a newspaper belonging to the same editorial group as this medium, about 'Vertigo', his new work, which is published the street and that has been taking shape during this pandemic. An even more personal album and in which he vindicates the importance of small gestures, of those everyday moments "that make life great."
-How do you deal with vertigo?
-I take it with great caution, because it is a moment to also convey hope, but with caution, because all the plans we have go with a pin because we do not know if they are going ahead, if they do not go ahead. For now everything is going very well, so content, but with great enthusiasm and desire for people to discover this album, which is key in my career.
-How has the creation and production process been in the midst of the pandemic?
-It has been very different because it is an album that does not expect anything in return, that I have made without even thinking sometimes if it was going to come out or not, so there is a lot of spontaneity in the album, a lot of truth, a lot of shamelessness, because it has been done before of the pandemic and during the pandemic, then you have a little bit of everything, you have brutal ups and downs. And there were moments on the album when I said good, Like this, I still don't get it out, I'm going to have a good time, I'm going to try things that people don't expect me to do, or I didn't care if I had done it before or if it was a pincer going, it was a bit like that free rein and then once I was putting the songs in order, the production, it has been brutal, because getting involved in the production, in the sounds, in the arrangements and doing everything from Benalmádena, from Benalmádena to the world, is very significant.
-Is it the album in which you have been most involved in the whole process?
-Yes, yes, without a doubt. First for the moment and then personally, I wanted to make an album, as I was saying, without knowing it was an album.
-'Vértigo 'is an album that has the essence of Alboran, but in which it also tries new sounds.
-Yes, I have been able to play with my voice in a way that I had not done before, contain my voice even, sometimes, not go to the gimmicky turns that I know might work for me in other songs, speak the songs instead of singing them. And then with the sounds, working less is more, but investigating, there is a lot of mystery in the sound of this album.
-What inspires you to compose and what do you do when it comes to you? Is it neater or more chaotic with your inspiration?
-Well, I have both faces. Sometimes I am very orderly but then other times the disorder inspires me a lot. Being in a confinement where everything is messy and upside down and with enormous uncertainty, with great fear, with great fear around you, with negative news on television all day, suddenly creates a feeling of appreciating how lucky you are. you are and to realize the things that you have around you that have not moved, that are key in your life. And all that has inspired me a lot in this album, to value the little things that have been anchored in my life for years and thanks to my team, my family, my friends, the people around me… and the album talks about all that and inspiration also comes to me when I travel, when I read, when I receive information. If I do not receive information, even negative or positive, there is nothing that comes out of me.
-On Wednesday he held a showcase at the Torre Picasso in Madrid to present some songs from the album. Did they make you want more concerts?
-Yes, I even cried, because there is a point where I no longer realize where I am, I do not feel the height, I do not feel the cameras or anything and there is a point where it did remind me of concerts, when you have the focus, you go to the people as well as half in darkness, half illuminated and suddenly it entered me as a feeling of brutal nostalgia and hope at the same time. I think the concert has given us all an injection of motivation to continue, to invent new things for what is to come, whenever possible and leave us, but I think now is the time to invent, to turn around all the ideas that we never thought we had to create and we are all with that feeling that everything it is possible, within the circumstances we live in.
-After more than ten years of career, is the pressure still there when you release new music or do you face it in a different way, with more calm?
-Well is always there because I respect a lot my profession and the work of the people who are with me. I have a wonderful team that really focuses on all artists and all works in the same way, but it is true that this album, from the moment I start to make it, I don't know what an album is, because other times if I say come on, I'll sit down and start preparing the next album, I don't know when it will come out or how many songs it will have, but this it has been all as very unintentionally wanting and the pressure is not the same as another record because I have really done what I did best, which is what has come most naturally to me in a studio. So, if I had been more forced, I don't do it the same way, I know I have given my best, now the rest does not depend on me.
-But you hope they receive it just as well, right? Because you win, yes, there is his music
-I hope, of course, that it entertains you for a while, that right now is all I want.
-In these times, due to the changes that have taken place, in music there is a lot of talk about streamings, numbers, is that something that worries you or do you just want to make your music and get what you have inside?
-I am very nervous about numbers and figures and positions. It's not that it bothers me, it's that it distracts me, it distracts me a lot. It has never distracted me and now with how ephemeral everything is, with how fast everything is going, it distracts me a little more. So there is a small internal struggle not to get carried away by numbers in general, because they are only numbers, for me music is much more than that.
-The artist must be committed to the society in which he lives? I say this because of the debate that there has always been about whether the artist should position himself, talk about certain issues, or shouldn't be and simply make his art.
-I tell you for myself that I respect what everyone does and I try not to judge anyone, because everyone takes their decisions at a social and political level … I am true that I am a committed person in their day to day, So I can't stop being in my work too, through my music, through events that we can do, through acts that don't have to be public, but they do you have to be committed. In addition, I believe that the public also expects the artist they follow to have an opinion, another thing is that I get involved politically, because I can't stand politics at all, I think it's very corrupt right now, that it has nothing to do with it. which is really.
-Let's talk about love. Is it easier to write about love or heartbreak?
-I think it is easier to write about heartbreak but precisely for that reason there is a song called 'Let's talk about love' and let's talk about the real love, the good one. I think it is undervalued many times to talk about love because when you talk about heartbreak and what hurts you and the horns and I don't know what, because that unites more, it is like the cigarette on duty, it is more social, it unites, because it is This happened to me, well to me too, well, look what this one did to me or look what this one did to me, well look, I don't know what … and in the end there is more morbid pain and darkness, and I believe that love we must reposition it again and put back in its place how beautiful it is that it is loved well, that we return to value the small details of the day to day. This album also talks about the small moments and gestures of the day that make your life great, because now more than ever we have all valued them and it is a nuisance that a pandemic has to come for us to put everything in the balance, but it is which is so.
-Is the public Pablo the same as you see when the lights go out?
-Now yes, I think so, more than ever. Let's see, I am more restrained in front of the cameras, but I am a very clown, but on the other hand I am also a very calm person in my day to day, there is nothing that they will discover, I am a very normal person, I always do I have been.
-As you say in one of your songs on this album, are you afraid of the day that there will be no applause and your name will not be shouted?
-I'm scared? Man, I would be sorry because it is my job and it is also the place of my songs, when I publish them one wants them to be accepted even if it is at least by someone, then I hope there is always someone who wants to listen to me, but I also tell you, if not, then I'll take the mat and go (laughs).
-In his entire career he has always preserved his privacy very well and I do not want to ask him about his private life, but about how he felt when he found out, after making his sexual orientation public a few months ago, that this fact served for many and many Young people will take their example and help them to take that step.
-Well, very grateful too and very happy for the good things that it has caused. But without further ado, I want to tell you, we must continue and precisely in the naturalness and normality is that we continue. And that my work is music and what I have always said, I will never speak of anything other than that.
-If you look back, is he still the naughty one?
-Yes, yes, and I think more, unfortunately for my environment I think more (laughs).
-The people who follow you will listen to this work, but to those who have not done it before and read this interview, what would you say to make them listen to Vertigo?
-Well, it's an album that talks about them too, even if they don't know it. Which is a record of flesh and blood, like all of them.