Pablo Alborán, Izal, Gloria Trevi and Luis Fonsi, on Raphael's new album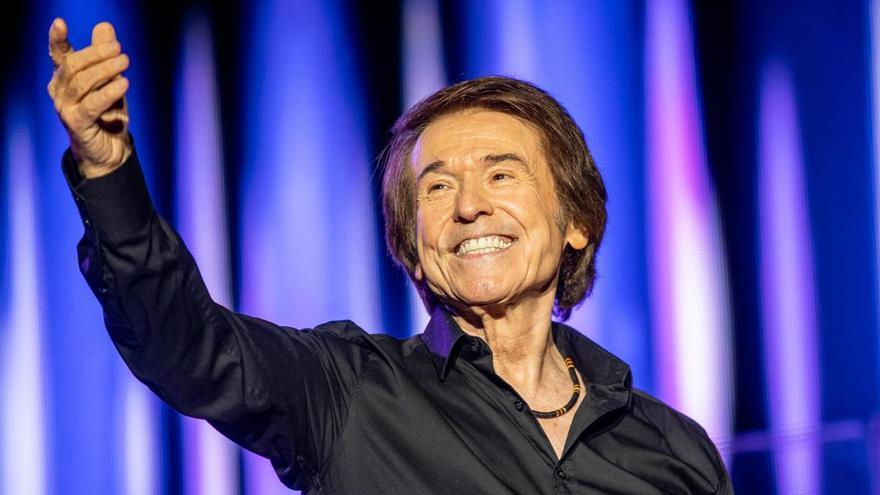 Pablo Alborán, Pablo López, Izal, Vanesa Martín and Luis Fonsi will be some of the artists who will accompany Raphael on the duet album and versions that the one from Linares will launch on November 27 to mark his 60 years in music, as he has revealed through his networks.
The album, which will be titled 'Raphael 6.0', will collect songs that the artist "always wanted to sing" and thus, in addition to the 'I forgot to live' popularized by Julio Iglesias and which he reinterprets together with Manuel Carrasco, he has also made his own the no less famous' Living like this is dying of love 'by Camilo Sesto, retitled' Living like this is living with love 'alongside Gloria Trevi.
Other equally mythical themes that will now sound in his voice are 'Vida Loca' (with Luis Fonsi), "We broke our love" (with Vanesa Martín), "Fight of the giants" (with Izal) or a solo version of the classic 'Resistiré' by the Dynamic Duo, which has experienced new vigor during the pandemic of covid-19.
'Raphael 6.0' will have a marked international profile and will include collaborations of height from beyond the Spanish borders, such as those of Omara Portuondo (who will sing with him 'Black tears'), Natalia Lafourcade ('Thank the march'), Alejandro Fernández ('How beautiful life'), Mon Laferte ('Frente a Frente') and Luciano Pereyra ('Alfonsina y el mar').
The details of the new album come just a few days after the artist also announced a great concert on the occasion of his six decades of career that will take place at the Wizink Center in Madrid next December 19.
Likewise, Raphael and some of his "great friends" will be the protagonists of one of the Christmas specials that TVE will broadcast on December 24.
It is not the first time that the Jaén records an album of duets, since in 2001 he released 'Maldito Raphael', in which he joined his voices with those of artists such as Rita Pavone, Rocío Jurado, Alaska or Jeanette.