Pablo Albo gives a workshop at the Insular Library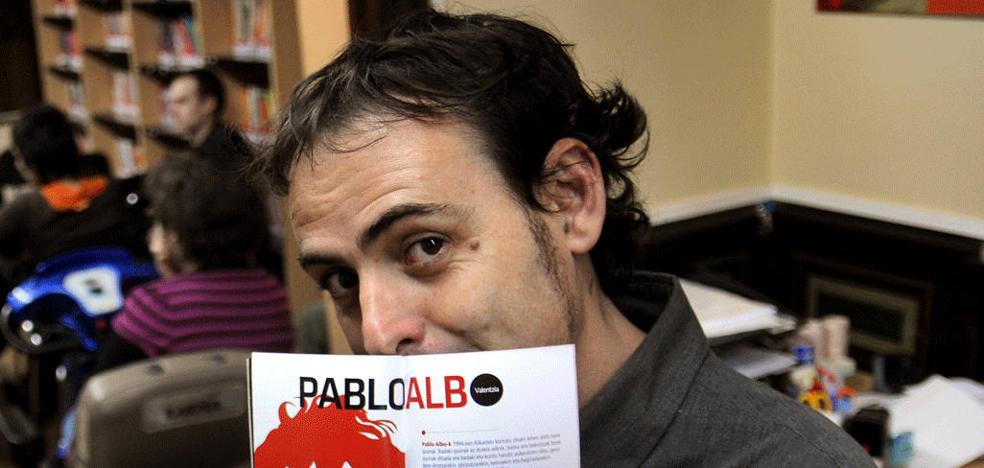 It will take place free of charge and with prior registration at the venue in the capital of Gran Canaria between May 9 and 12.
The narrator Pablo Albo will give from May 9 to 12 at the Insular Library of the capital of Gran Canaria the
workshop 'The infinite gaze', an initiative that will advance those who wish to participate in it, how to write children's stories without having a child inside.
Destined to
adult people who want to have a good time writing children's stories without having any experience, the aforementioned workshop pursues, according to narrator Pablo Albo, "trying to
create stories that seek shock, the enchantment, that they do not leave us indifferent, that they amuse us, that they touch us in some way. Since the object to be treated is children's literature, we will use elements and rules from the imaginary universe of childhood (but neither teddy bears nor rainbows) », he points out.
For the narrator from Alicante «the only objective of children's literature is that
the child enjoys being a child and that the adult enjoys his oldest part of being an adultfree and creative, where the ability to surprise and be overcome by surprise resides: that part of his being that maturity advised him to preserve from childhood».
extensive trajectory

Pablo Albo is one of the
best narrators of the national sphere who has told his stories in more than thirteen different countries. She has published more than fifty children's books that have been translated into as many languages.
For his part, the Valencian Félix Albo has toured Spain with his shows. Considered one of the great
surreal storytellers Spaniards, deep down he is a storyteller of tenderness and empathy. His stories provoke emotional revolutions and transport to universes inhabited by unique characters.
The workshop «does not deal with how to «take advantage» of stories to transmit values, understand emotions, educate or learn things. Their
methodology will be eminently practical. We will experience as a group the process of creating a story from scratch. And along the way we will talk and theorize. We will do brainy exercises and joke games, "Albo shamelessly warns.
The
places for this workshop are limited and free. Attending by strict order of registration, which can be formalized on the website of the library center, www.bibliotecainsular.grancanaria.com