'Ozark': the beginning of the end of the saga about family and drug trafficking arrives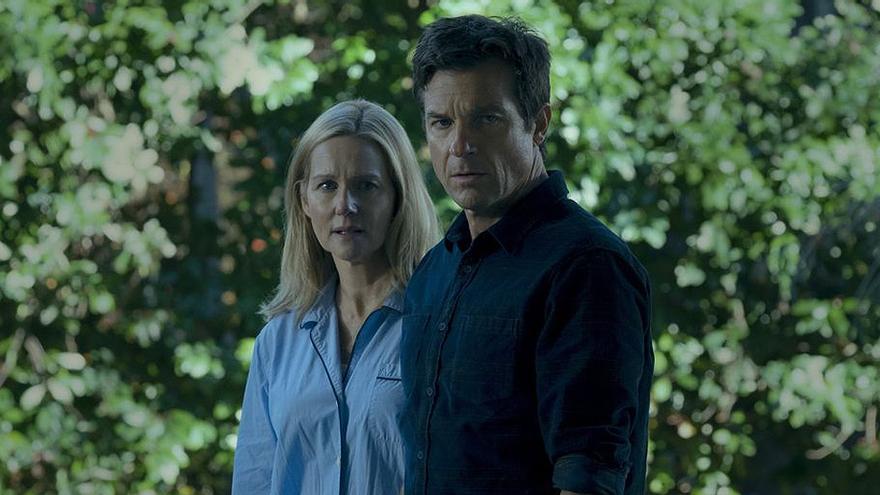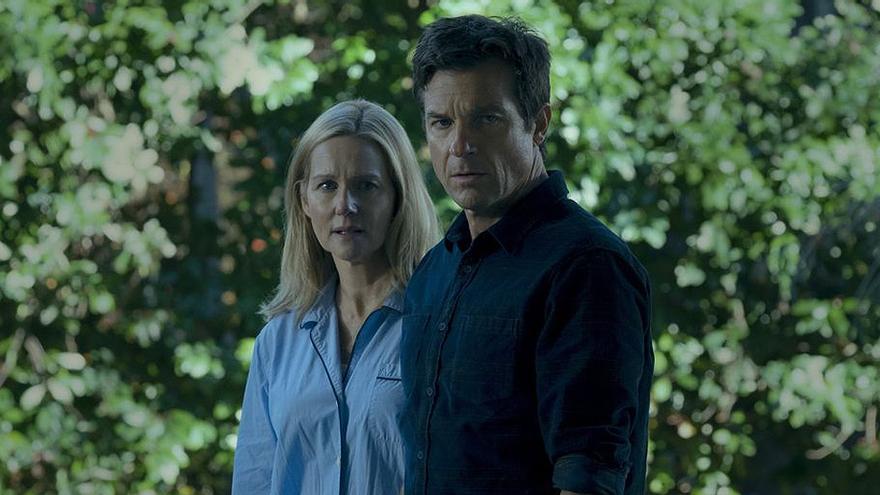 After almost two years without hearing from the Byrdes, 'Ozarks' and his family of white collar criminals they return to Netflix on Friday, the 21st, with seven new episodes, the first half of a final season that will close this year. The 'showrunner' Chris Mundy He doesn't seem too nervous about how the expected outcome will be received: "There will always be dissatisfied people, essentially because nobody likes endings," he explains in a telephone conversation. "But those who have already seen it seem satisfied."
A former music journalist turned television writer, Mundy has turned this creation of Bill Dubuque and Mark Williams into a true popular phenomenon and a source of prestige for Netflix. In addition to being crowned the most streamed original series (on any platform) in the United States in 2020, 'Ozark' accumulates over thirty Emmy nominations; the actress Julia Garner She has already won two for her role as Ruth Langmore, foul-mouthed but poignant gangster 'redneck'.
Equally celebrated has been the work of Jason Bateman (who also produces and sometimes directs) and laura linney as Marty and Wendy Byrde, the financial consultant and PR agent who try to pay off a dangerous debt by laundering money in the Ozarks, the mountainous region in southwestern Missouri where 'Winter's bone' was set. They move there from Chicago with two children, Charlotte (sophia hublitz) and Jonah (Skylar Gaertner), to those who expect problems of adolescence, but also of other kinds. In their attempt to make peace with the Mexican cartel that threatens them, the entire Byrdes will get to know the local gangsters, such as the Langmore and Snell families or the Kansas City Mafia.
According to Mundy, the series is, "first a family drama, then a drug thriller". He believes that this prioritization is the secret of his success: "People can recognize themselves in many situations, although sometimes they are extreme versions of those they may have in their own lives. For us, the criminal part is like the rail for the train to move". Which does not mean that they do not invest too much effort in making the plots of power, corruption and lies believable: they have experts for everything. "We have worked with an FBI agent who specializes in money laundering. In the writing team we have no business idea [risas], so we have people to help us with all of that. When, in the second season, we started with the plots of the casinos, I spoke with the Missouri Gaming Commission [el organismo que regula el juego en dicho estado] and a lawyer so as not to screw it up".
winners and losers
Insiders will remember how, at the end of season three, Ruth was walking away from the Byrdes to side with the fearsome Darlene Snell (Lisa Emery), which also meant meeting with his cousin Wyatt Langmore (charlie tahan). When it comes to bringing down the empire that the Byrdes are building in the Ozarks for the Mexican cartel, the Snell clan will have to deal with a major new threat: Javi Elizondro (charismatic Alfonso Herrera), nephew of Omar Navarro (felix solis) out of patience for his uncle's slow game.
The Byrdes start the season with a double mission: to stop Darlene from her plans to return to producing heroin and to use her influence so that Omar can make a deal with the FBI and withdraw from the business without fear of arrest or murder. "Luckily for them," Mundy explains, "Marty and Wendy are closer to each other than they've been in a long time. At the end of season three there was a rapprochement. We wanted to keep them on the same side and explore a further breakup." fatherly than conjugal. It will be Jonah who, in a way, will break up with them."
That estrangement from Jonah is the product of pain over Ben's murder (missed Tom Pelphrey), which his own sister, Wendy, let happen. 'Ozark' continues to use the noir genre to explore the unfathomable dualities of the human soul: "Wendy feels guilty for letting Ben be killed, she is devastated by it, but at the same time she will not hesitate to use that murdered brother to achieve her goals. objectives". Is that the main theme of the series? The constant mixture of good and evil within us? "Of course, it's one of the themes. But I'd like to believe that 'Ozark' is about other things as well, like the lies we tell ourselves, or the fact that to continue to exist, capitalism will always need a winner and a loser".
From silences to 'groove'
For that reflective character to emerge, the series needs to breathe. Something that distinguishes 'Ozark' from many current series (and connects it with a masterpiece like 'Better call Saul') is its faithfulness to a slow tempo. "There's so much going on in every episode, but we like the scenes to have a certain feel to them and you can dwell on the nuances of the conversations and the characters. It has to feel like you're there. We do not want the series to be a simple plot machine".
Sometimes, the dead calm is broken in the final credits with some hip hop banger. "Choosing music is the most fun part of making the series"says this former 'Rolling Stone' writer. "I spend the day exchanging songs with the music supervisor Gabe Hiller, which has incredible taste. One day we decided that Ruth would like old school hip hop; that's your vibe. Later, when someone is driving, we usually put radio formula songs of the seventies. We like the contrast of that tacky music with whatever's going on in the show at the time, which is, of course, usually something dark."