Öykü's birthday is approaching in 'My daughter' and La 1 broadcasts 'John Q', with Denzel Washington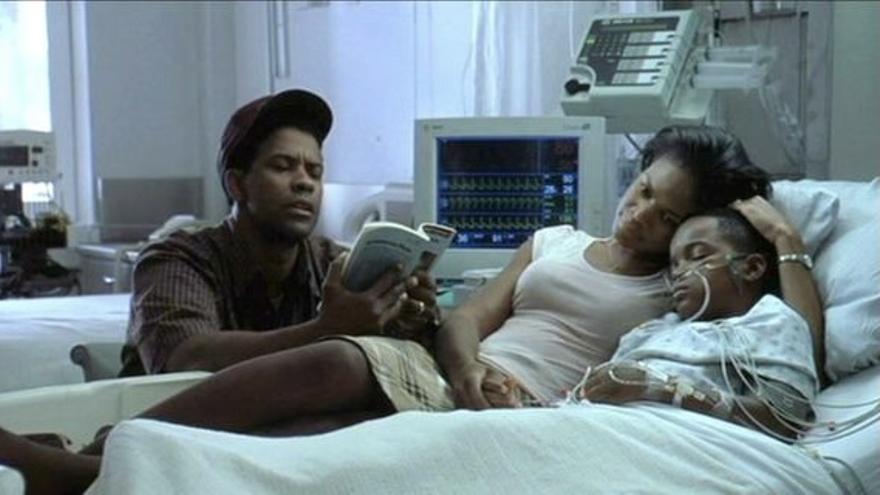 La 1 broadcasts this Sunday, at 10:05 p.m., as' Movie of the week ','John Q '. This director's production Nick cassavetes, It counts in its cast with Denzel Washington, Robert Duvall or James Woods. In it we discover the life of a working-class family, whose son falls ill and is urgently required to undergo a heart transplant. Everything changes when they appreciate that their medical insurance does not cover the intervention.
Final of the U21 European Championship
The final of the U21 European Championship It can be followed tonight in Cuatro from 20:35. The channel will broadcast the last match of the competition in which Germany and Portugal gamble for victory on a decisive day for both countries before the arrival of the Eurocup. This final meeting will be broadcast by the commentators José Antonio Luque, Pablo Pinto and Sergio Santos.
'My daughter'
Antena 3 broadcasts a new chapter of 'My daughter'at 22:00. While Uğur remains untraceable because he is being held, Sevgi and Demir are very alarmed by who has been able to kidnap him. Also, Öykü's birthday is coming up, but the little girl is pensive because she doesn't know if Demir and her acquaintances will remember it.
'Before you', cinema on Telecinco
Telecinco broadcasts this week in, 'Cinema five stars','Before you', at 22:00. Directed by Thea Sharrock, it stars Emilia Clarke, Sam Claflin, Matthew Lewis, and Charles Dance. In this story, a girl's life changes forever when she finds a different job to help her family make ends meet. At the local castle, she is busy accompanying a young and wealthy banker paralyzed by an accident.
Football in 'Saved'
'Saved' will talk about the football business model tonight, at 21:25, on laSexta. The program will investigate its evolution as a business model with faces from the football world such as the former president of Fútbol Club Barcelona, ​​Joan Gaspart, or Augusto César Lendoiro, former president of Deportivo de la Coruña. We will go through the last decades to see how competition in Spain became a commercial sector in which what happened on the pitch mattered as much as outside it.