Oyarzabal does not travel to Lisbon after "non-negative" result of the last PCR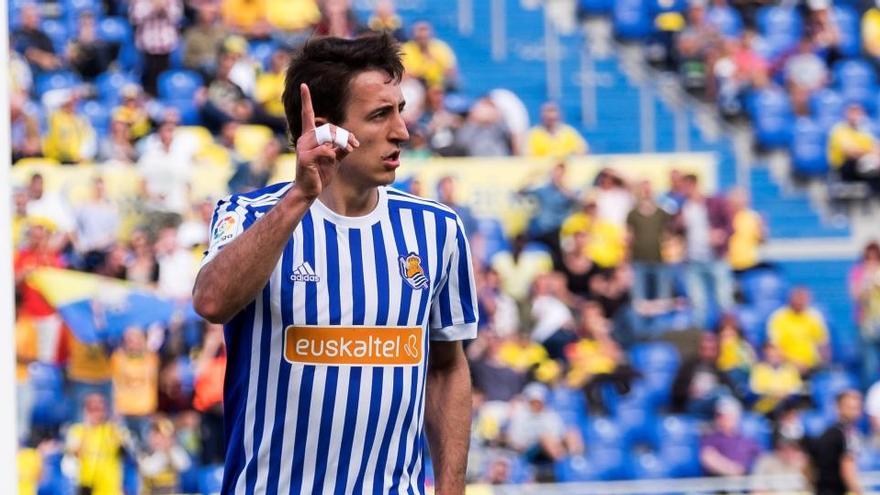 Mikel Oyarzabal is out of last minute in the Spanish team for him friendly match against Portugal of this Wednesday in Lisbon, after "non-negative" result from the last PCR to which the internationals have been subjected in the Ciudad del Fútbol, ​​which shows that "it has highly positive IGG antibodies."
As reported by the Royal Spanish Football Federation, Oyarzabal does not pose a risk of contagion "by having positive IGG antibodies", but will not be in the match against Portugal following the protocol set by UEFA. He clarifies that according to Spanish protocol, the Ral Sociedad striker "is fit to compete".
Oyarzabal remains focused on the Federation headquarters, being the only one of the 24 internationals that has given an altered result in the last PCR carried out in the Ciudad del Fútbol before the trip to Lisbon.
"It was not negative, although has highly positive IGG antibodies, so you can carry out your professional activity with absolute normality and exercise with your colleagues as there is no risk of contagion. In this sense, the UEFA protocol, as happened with Adama in September, recommends not going to the stadium if the result of the PCR is not totally negative, "says the Federation.