Overnight stays in hotels maintain the falls with a 78.4% drop in September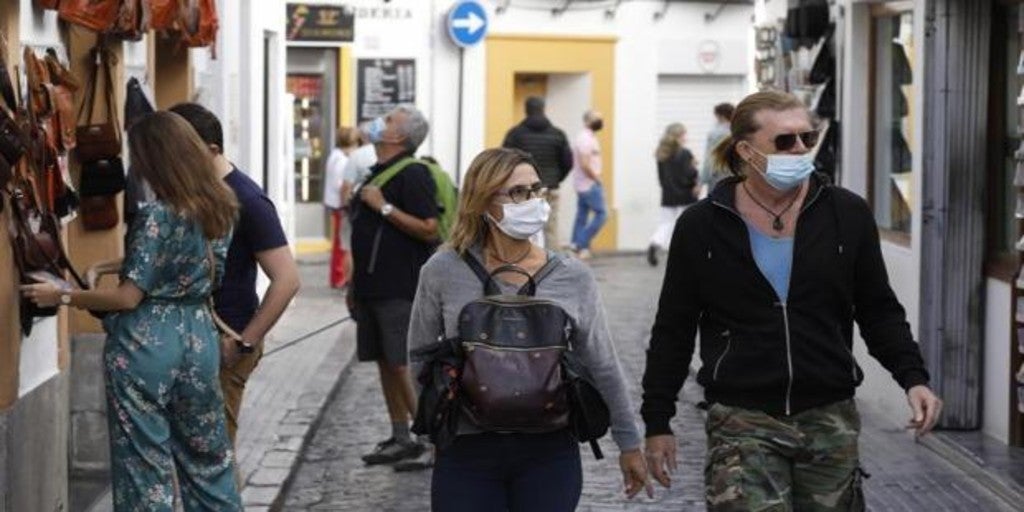 MADRID
Updated:
save

The overnight stays in hotel establishments decreased by 78.4% in September compared to the same month of 2019, from almost 37.5 million to 8.1 million, due to the effect of the pandemic. The number of open establishments, which decreased compared to August, going from 13,008 to 12,202, was 26.8% lower than that of September 2019, and prices suffered a year-on-year decrease of 13.4%, according to the Hotel Tourism Situation released this Friday by the National Institute of Statistics (INE).
Spanish hotels received more than 3.4 million travelers in September, a figure that represents 31.4% of last year's total, of which 2.8 million were residents and 600,000 foreigners.
In the first nine months, there were 80.5 million overnight stays, 71% less than in the same period of 2019, of which 43.2 million were made by residents, 55.3% less, and 37.3 million by foreigners, 79.4% less.
In September, resident travelers continued to support hotel activity to a greater extent, with 6.3 million overnight stays, 45.1% less, compared to the 1.7 million made by foreigners, with a year-on-year drop of 93.1%.
The Travelers from France and the United Kingdom concentrated 23.4% and 14.3%, respectively, of the total overnight stays of non-residents, showing falls of 77.7% and 96.4% each. Germany, Italy and Portugal, the next source markets, suffered declines of 96.9%, 89.8% and 81.6%, respectively.
Most visited communities
Andalusia, Catalonia and the Canary Islands were the main destinations for travelers in Spain in September, with decreases of 70.1%, 80.7% and 83%. In the case of residents, the most demanded were Andalusia, Catalonia and the Valencian Community, which presented falls of 41%, 35.5% and 53.5%, respectively.
Regarding foreign tourists, the Canary Islands accounted for 21.7% of overnight stays, despite a drop of 91.7% compared to September 2019, followed by Catalonia, with 18.3% of the total and a decrease of 93 , 6%, and Andalusia, with 17.8% of the total and a decrease of 90.9%.
In September, 26.5% of the available places were occupied, representing an annual decrease of 60.5%, with Cantabria surpassing the average, with a rate of 36.7%, and Asturias, with 34.6% %.
The average stay was reduced in September by 31.3%, to 2.3 nights per traveler, with four-star hotels being the most visited.
Price drop
The average fall of 13.4% in prices in September is 17 points below that registered a year ago and 3.8 points less than that of last month, being the highest in establishments with five gold stars, from 16, two%.
The fAverage daily activation of hotels for each occupied room (ADR) was 73.3 euros in September, 22.2% lower, while the average daily income per available room (RevPAR), fell by 69%, to 22.5 euros.
By category, the average billing was 146.6 euros for five-star hotels; of 84.6 euros, for those of four, and 62.4 euros, for those of three, with a RevPAR of 40.1 euros, 27.4 euros and 20.4 euros, respectively.