«Over the years, the illusion and the desire have not changed in me»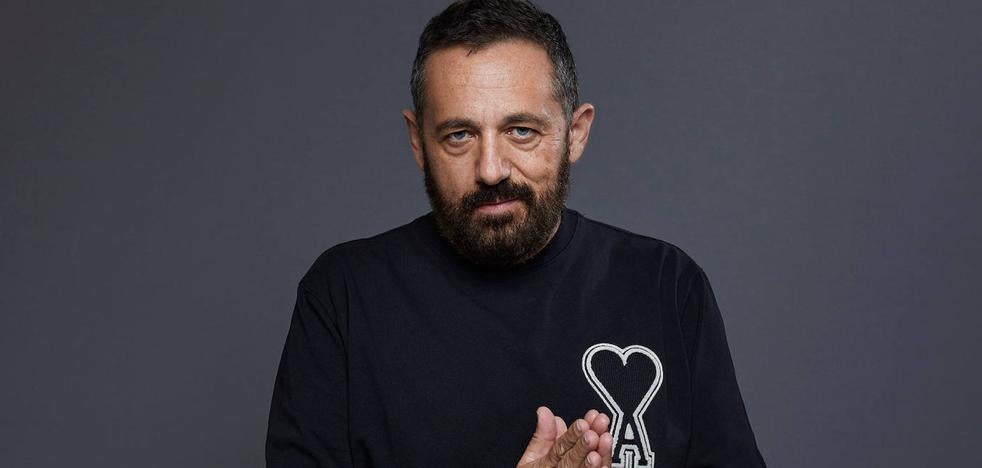 interview with the actor pepone grandson
This Saturday, the actor from Malaga receives the Guayarmina Honor Award at the Gáldar International Film Festival
José Antonio Nieto Sánchez (Marbella, 1967), better known as Pepón Nieto, is one of the Spanish actors most loved by the public and best recognized by critics. With nearly 30 films behind him, twenty television series and numerous plays, this versatile performer has been recognized with awards such as the Max Award for Best Actor, the Professional Career Award at the Marbella Culture Awards, the Professional Career Award by the Association of Audiovisual Festivals of Andalusia, as well as numerous awards at festivals throughout the country. On this occasion, it is the Gáldar International Film Festival that rewards his work with the highest distinction of the Guayarmina de Honor.
–Guayarmina de Honor, an award that recognizes your career in film and your contribution, how does it feel to receive such an award?
-Incredulous! Very happy, that they think of you for this type of recognition is very flattering, and in my environment the same, when I get home and tell my mother, hey, they have given me an award in the Canary Islands... I am very happy. One always thinks that in reality they have not done anything, but if they consider that I deserve it, delighted, with great desire to participate in the Gáldar Festival that I had already heard about.
-It's been almost 30 years dedicated to this profession... what was Pepón Nieto like at that time?
I think I'm still the same! Perhaps because the illusion and desire in me have not changed. It is true that I have more experience and that many things that I thought would not happen have been happening. I started doing theater when I was 16 years old, I came to Madrid almost out of a logical necessity, from Marbella. I wanted to study at the William Layton Laboratory, which was a dream for me, and I succeeded. Everything was a bit rough. It is true that if things had not worked out I would have returned to my town to do theater independently with my company, but surprisingly it happened.
–And right away we saw him on television and in the movies, with 'Días Contados'...
–I always thought that with the physique he had it would be difficult for him to penetrate, he had done very little, in 'Farmacia de Guardia', but Paco Pino, the first casting director in this country, appeared, auditioned for 'Días Contados' and from there we came out faces that we were not yet known, Candela Peña, Ruth Gabriel, Karra Elejalde. I kept thinking that it was a stroke of luck and that I would continue doing theater, but in the end I have never stopped working. You cannot imagine this profession without the luck factor, but I have also worked hard. You have to be prepared and have conditions for it. And I have never left the theater. I always have the feeling that I do theater and other things.
–From the Festival, from the Canary Islands, his films like 'Excuse me pretty, but Lucas loved me', 'Thaw' or 'The Time of the Monsters', with Félix Sabroso and Dunia Ayaso, what was it like working with them? ?
–Of course, my relationship with Félix and Dunia has been very intense, in fact, Félix will be accompanying me at the award ceremony and I am very happy. Félix is ​​my great friend, Dunia too, she is gone and Félix remains. But I still have Dunia too! Dunia is there all the time, we remember her, we laugh a lot at the things she said and at her too! We have a very healthy relationship with Dunia who is not here and that has brought Félix and me very close. I learned a lot from them. I remember they did a casting for 'Excuse me pretty...' and I went, I didn't know them at all. Normally you do a test and they tell you well, thank you very much, we'll call you... and you leave. But the test ended and they told me: «Well, you do it. Hey, we're going to Puerta del Sol». Oh me too. So let's go together. And I remember that I was taken by the arm of Dunia chatting about the cinema, our horoscopes... And from that moment I still have the feeling of walking arm in arm with them.
–What do they contribute both to the cinema and to the places where festivals such as the Gáldar International Film Festival are held?
–I have heard about the Gáldar Film Festival, which in the years that it has been running is already very consolidated. Its name sounds, there are many people who have been awarded and it is a festival that makes us very excited. All the festivals, everything that supports cinema, having a reference, is important. It is very easy to access culture in Madrid, in Barcelona... in small cities it is not so easy. And that suddenly there are festivals in small places like Gáldar is fantastic. Although it is very close to La Palmas de Gran Canaria, which always has a very interesting cultural activity. I have gone to Cuyás to work a lot, and there is also a lot being filmed in the Canary Islands, on the seven islands... but this festival makes the public of places where access to culture is not so easy suddenly have it and that is very positive . For the cinema and for the people of the city. And also for the film industry, for films to be screened, for people to be recognized, for there to be a closing gala like the one that will be here this Saturday... That helps a lot for our cinema and our culture.
–A birthday wish for the FIC Gáldar....
–That it lasts a long time, that it continues to support cinema and especially Canarian cinema as it does. To that Canarian look, that there is, very interesting, that he continues the work he does. Many congratulations and many more to come, may it last a long time, may it be increasingly powerful and may the people of Gáldar and Gran Canaria know that this festival that takes place here in their land has projection beyond the islands.