Outrage over 'AmaZen', Amazon's relaxation booths for stressed workers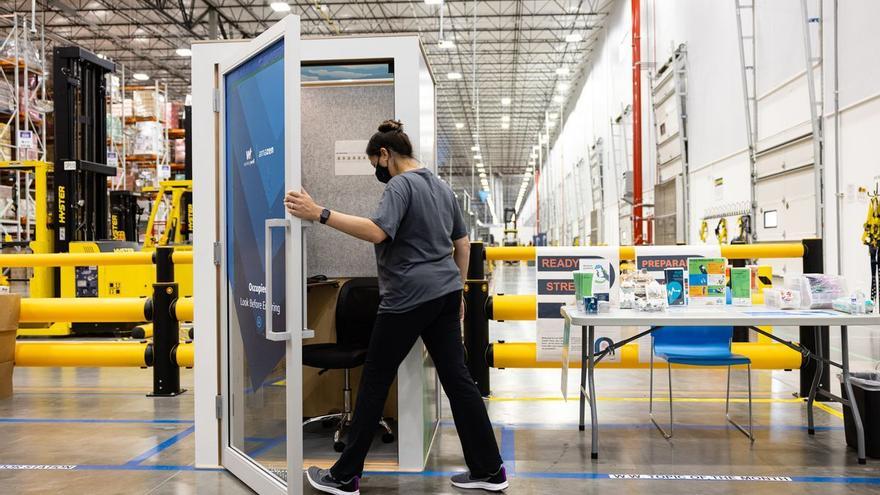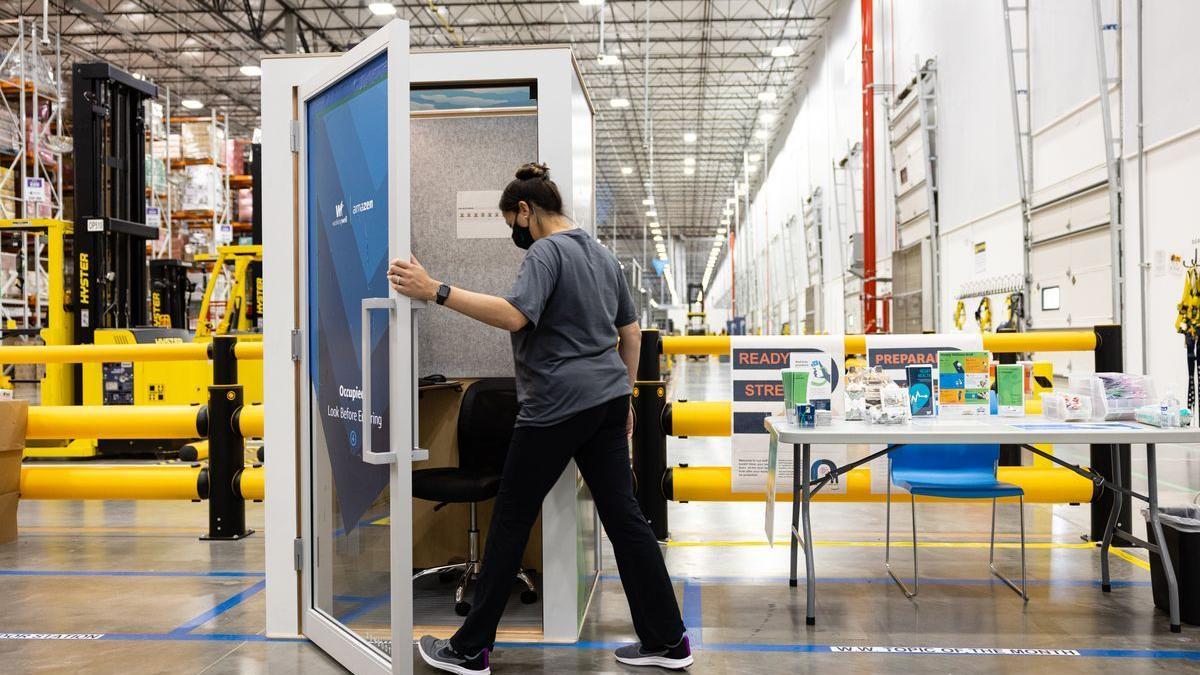 Amazon will install relaxation cabins in their centers so that stressed workers can come in to watch meditation videos. The e-commerce multinational reported the arrival of these cubicles, which it has dubbed AmaZen, last Saturday on your account TwitterHowever, shortly afterwards he had to delete the message due to the large number of complaints and jokes he received. And it is that the announcement of this initiative has caused outrage in the networks.
"Less 'Amazen' and more respect for labor rights," the economist tweeted Julen bollain. This ideal cabin has been compared to "madhouses", "closets", "polycleans", "zen coffins" and even "spaces to cry". Other users have remarked that the idea of ​​installing these cabins seems taken from the dystopia of the series'Black mirror'—As the leader of Más País has criticized, Íñigo Errejón- or the absurd surrealism of 'The Office'.
AmaZen is a cubicle similar to a phone booth in which the worker has a chair and a screen with videos and relaxing music. "It is a quiet space, available to all employees so they can focus on their emotional well-being and mental ", he explained Leila brown, manager of Amazon's AmaZen Wellness Initiative. The goal is that they can "recharge the internal battery."
Complaints for your model
Amazon, one of the tech giants most powerful in the world, has been repeatedly denounced by its own employees in centers around the world for "dehumanizing" production rates, psychological pressure and harsh anti-union policy. Thus, he came to hire services for to spy the organization of its workers and even fired those who had publicly denounced their conditions.
For years, employees have denounced that, under pressure from deliver 300 packages for 10 hours a day, They have opted to urinate in water bottles instead of going to the bathroom to meet deadlines and thus avoid wasting time and being fired.
Reputational crisis
The increased critical awareness against Amazon has led the company to seek ways to solve that reputation crisis. Thus, on May 17 he launched a "warehouse wellness program." That plan, unlike other tech giants, does not propose to improve the mental health of its workers with physical exercise or healthy eating, but with relaxation videos that explain how to meditate.
The deal Amazon has skyrocketed over the months of pandemic, which has catapulted the fortune of its founder, Jeff bezos. This exceeds 200,000 million dollars. To reach their level, minimum wage workers would have to work more than 13 million years.