'Out of Plano' signs its best month of audiences since its premiere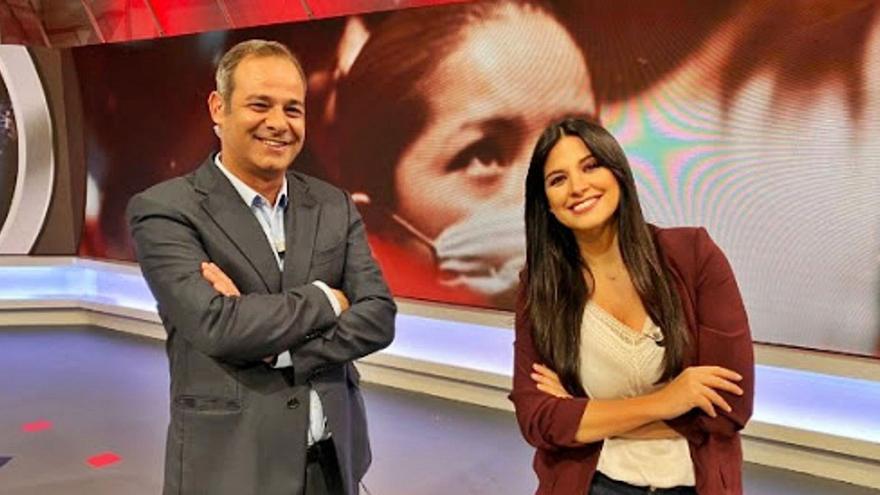 The current news space of Televisión Canaria on Thursday nights, Out of Plano, closes the best month in its history with a 5.9 percent share. On Thursday night, an average of 159,000 canaries followed the program at some point this month, according to regional television. A satisfactory result for the chain that shows how little by little the viewers of the Archipelago have marked this space in their agendas as a regular appointment.
An average of 397,000 canaries followed some point of the Out of Plane broadcasts during the month of January. A figure that, according to the chain represents 98,000 more contacts than those who followed the program in its month of release, with 299,000; and that also improves more than 2 percent share compared to January 2020, with 3.8%
In total, 52.8 percent of the population of the Islands has followed in the last thirteen months, since it began broadcasting in January 2020, the production of the regional chain. More than one million one hundred thousand viewers (1,147,000) turned on Canary Television to follow the current affairs program.
Three of the program's broadcasts in this month of January are among the ten most viewed since its premiere. And it is the one of last January 14 that signs an audience record, positioning itself as the most viewed of the current season and in the history of the program. That day, Out of Plane got a 7.8 percent share.
Out of Plano began this new season focusing on Covid-19 and how it is affecting Canarian society economically and socially. This Thursday, the program, presented by Miguel Ángel Daswani and Wendy Fuentes, premiered in February maintaining the good trend with average records for the month of January, with 5.8 percent. Tonight he was followed by an average 162,000 canaries, the accumulated audience.